Alltimers Heads to Rural Pennsylvania for Fall 2019 Lookbook
Including a board that will benefit the Tr'ondëk Hwëch'in Youth Center.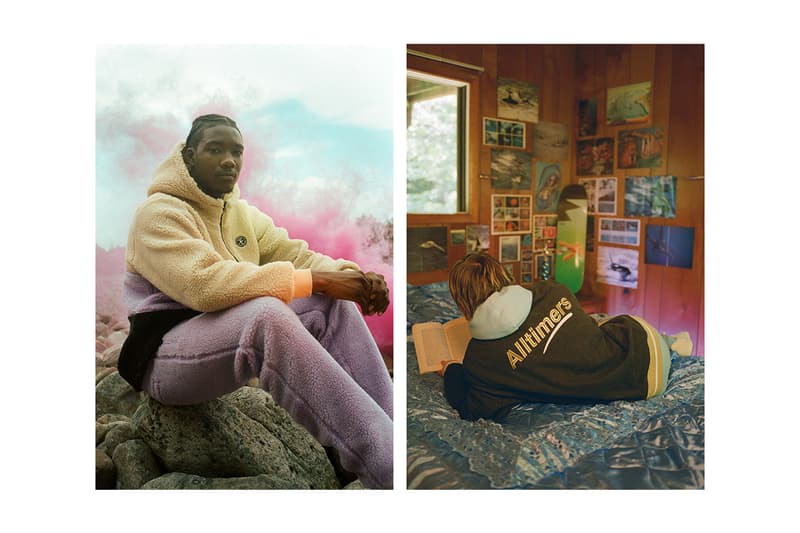 1 of 9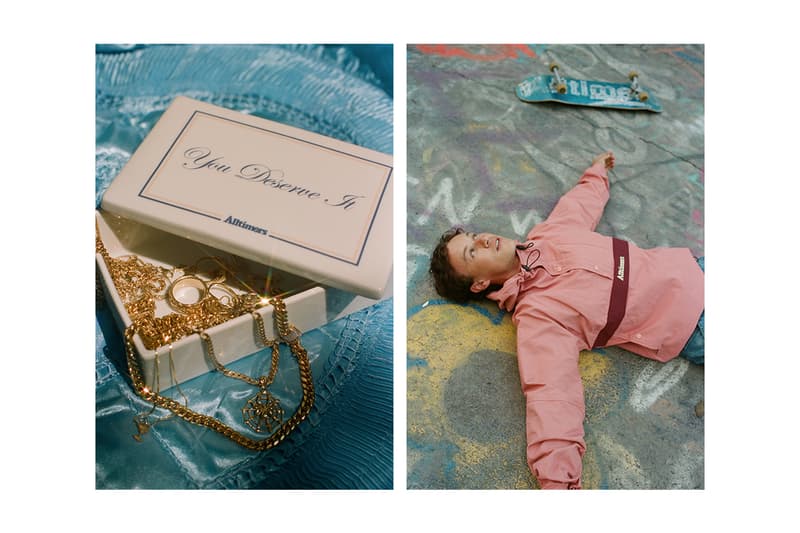 2 of 9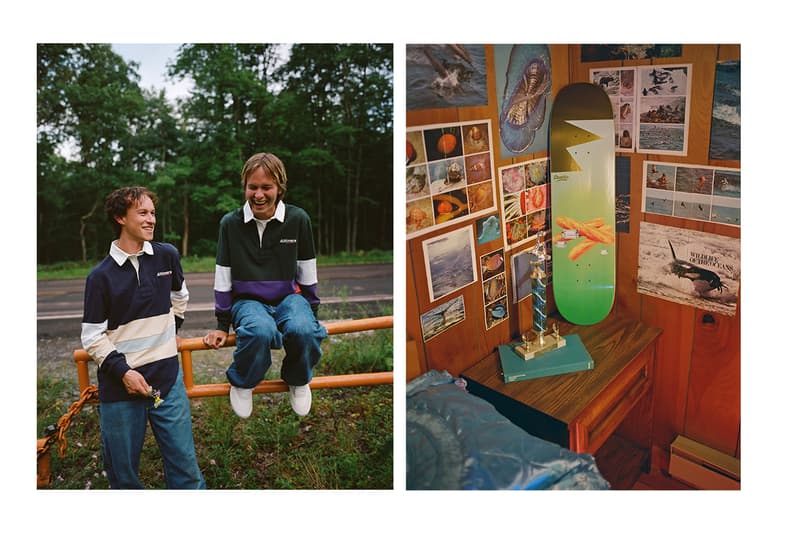 3 of 9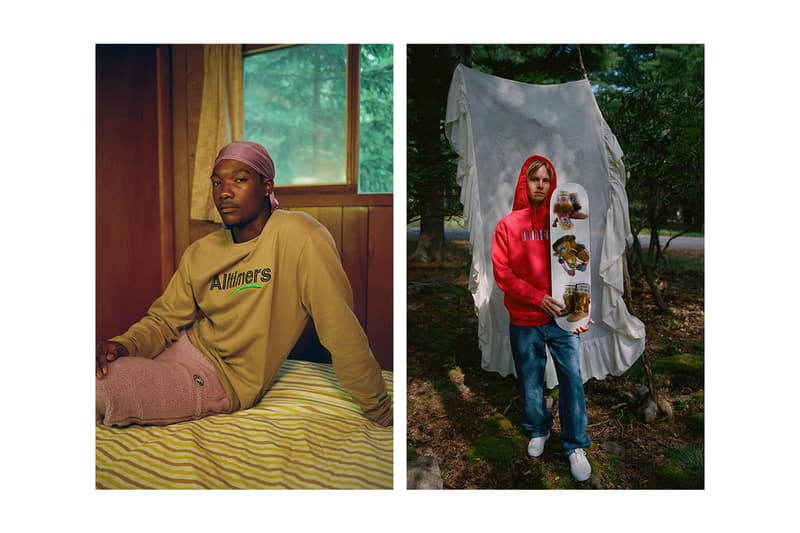 4 of 9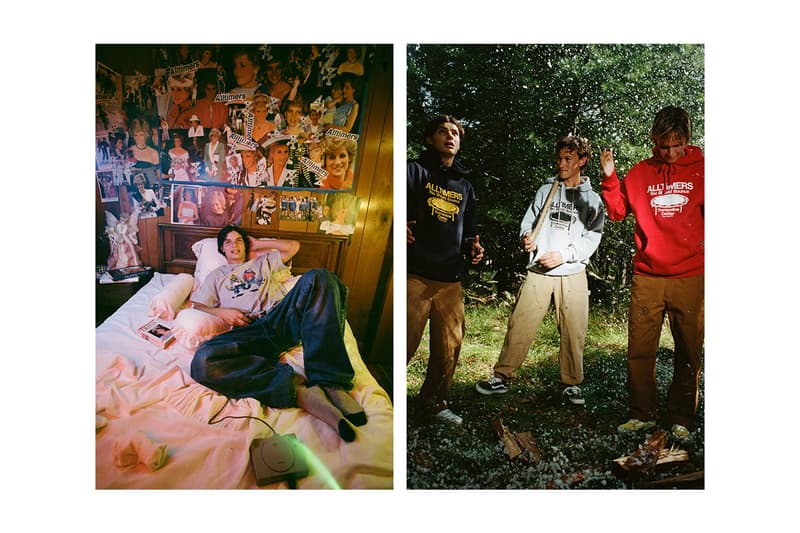 5 of 9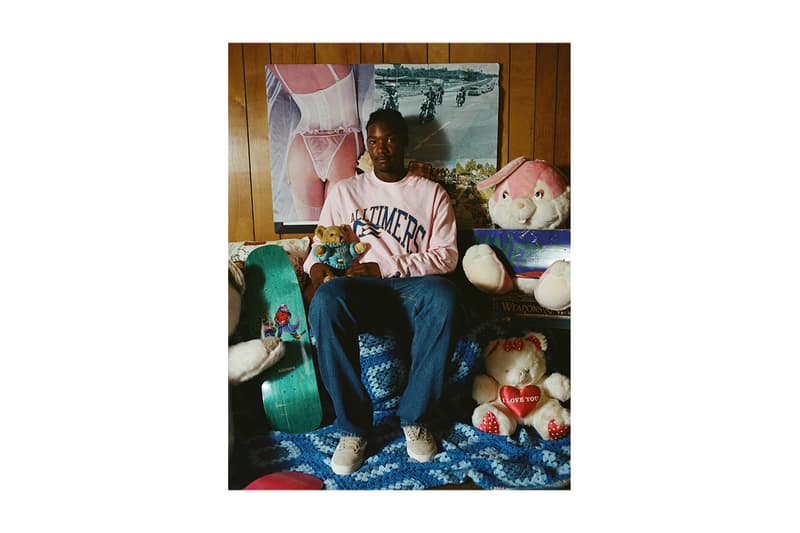 6 of 9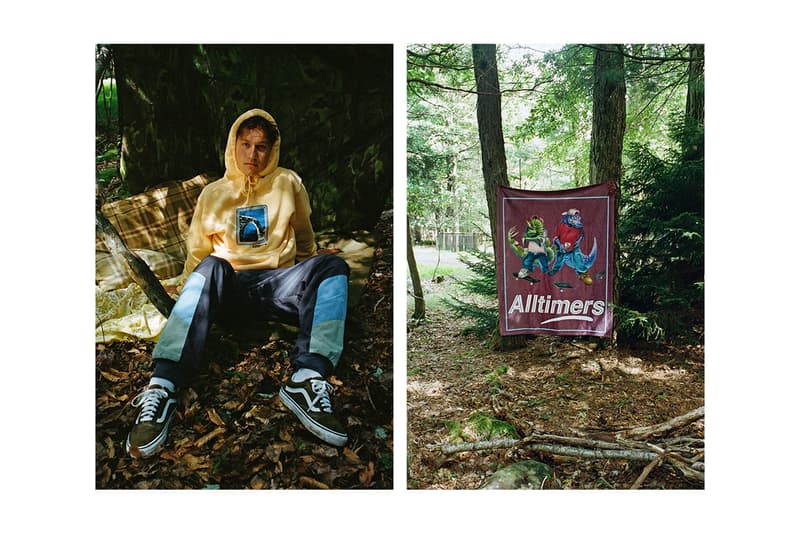 7 of 9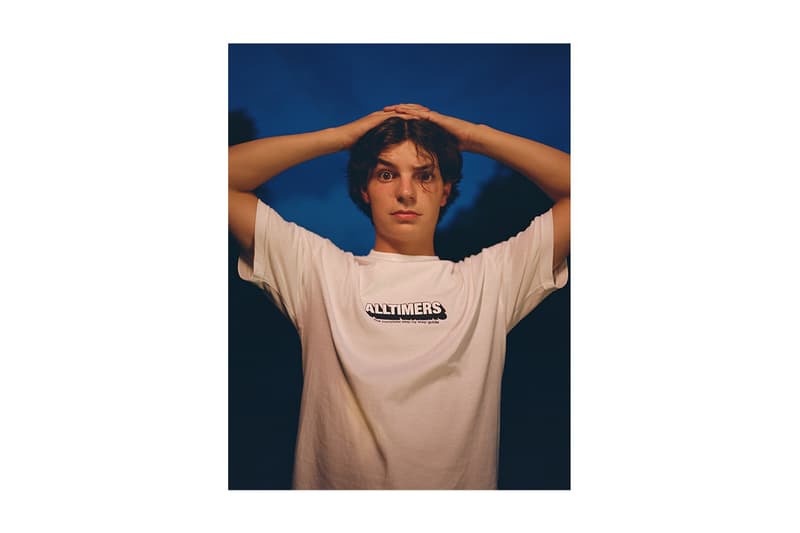 8 of 9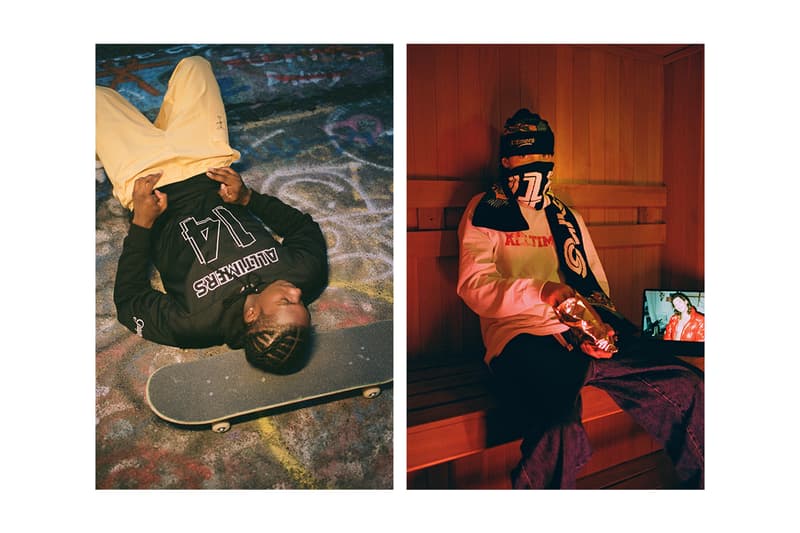 9 of 9
After traveling to Vancouver for its Summer 2019 lookbook, Alltimers is back with its latest collection. This time, the New-York based skate brand heads to Pennsylvania for its Fall 2019 lookbook, featuring riders Dustin Henry, Etienne Gagne, Stafhon Boca and Ben Blundell.
Along with the classic graphic T-shirts and Alltimers-branded hoodies, crewnecks and long-sleeves, highlights include a quilt-lined denim varsity jacket and a canvas hooded anorak. The Fall 2019 collection also includes playful accessories, such as a pack of "futuristic shine prism" stickers, a fleece blanket emblazoned with dinosaurs riding skateboards and a porcelain jewelry box that reads, "You Deserve It."
Like the Summer 2019 collection that featured a skateboard that benefitted Planned Parenthood, Alltimers has released a Dustin Henry pro board for its Fall 2019 collection. All proceeds will go to the Tr'ondëk Hwëch'in Youth Center in the Yukon Territory, which Henry describes is "a safe and comfortable place for the local youth and teens to hang out and socialize." The mitts and mukluks, which are printed on the boards, are created by Tr'ondëk Hwëch'in and Tukudh Hwëch'in artists and crafted from beaver fur, wolverine fur, moose skin and caribou skin. Henry adds, "These articles are very special and important to me, and recently helped inspire me to go back to school for First Peoples studies."
View the Fall 2019 lookbook in the gallery above and shop the entire collection now on Alltimers' website. The collection will be available at skate shops worldwide starting next week.
In other news, Namacheko delivers its Fall/Winter 2019 collection of artwork-inspired mohair knits.