Streetsnaps: NAV
The "Tap" rapper discusses his love for Skepta and Prada alike.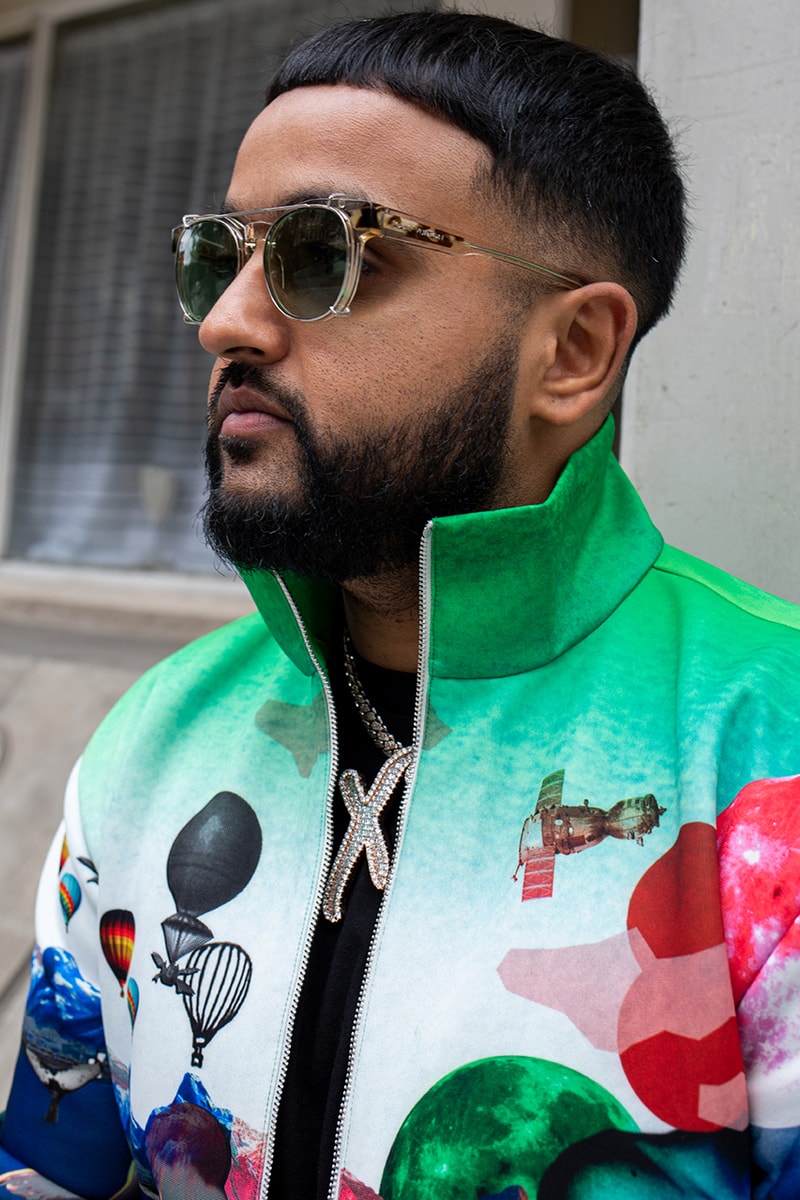 Streetsnaps: NAV
The "Tap" rapper discusses his love for Skepta and Prada alike.
Despite announcing his retirement earlier this year, NAV is very much still working. By the time HYPEBEAST caught up with the Toronto-born rapper in London, he had just wrapped up a grueling five-week tour across North America, followed by an immediately sold-out show at London's O2 Kentish Town Forum. "It was amazing, I just wish we did a bigger venue," NAV said at his London hotel. "I tested the waters and now I know I'm ready to do something even bigger next time."
Beyond selling out the North London venue, NAV had also been spending a lot of time with London's very own Skepta. "He's one of the most down to earth artists I've ever met," NAV said. As NAV explained, not only did Skepta come out to the Forum, he also made time to hang out with NAV during the younger rapper's stay in the city. "He's been out with me everyday and he rarely goes out, so I'm honored."
1 of 3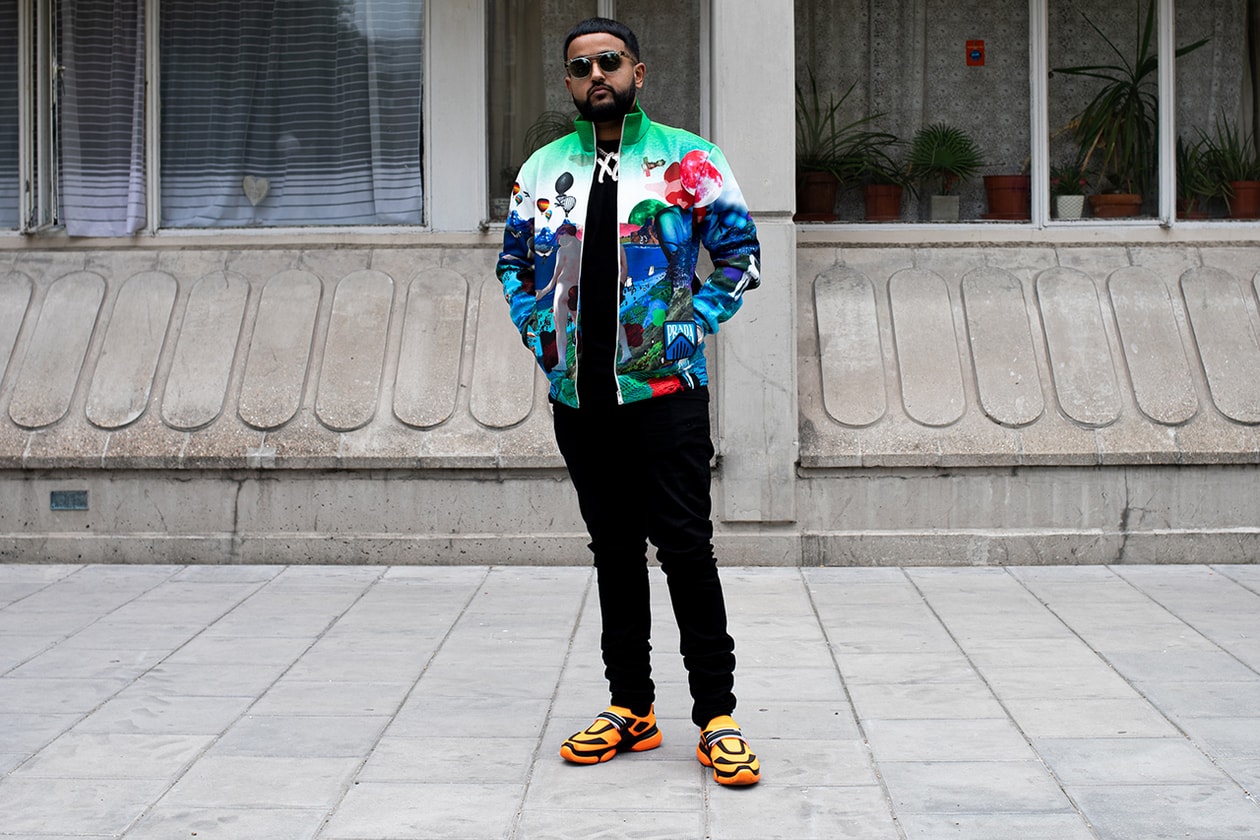 2 of 3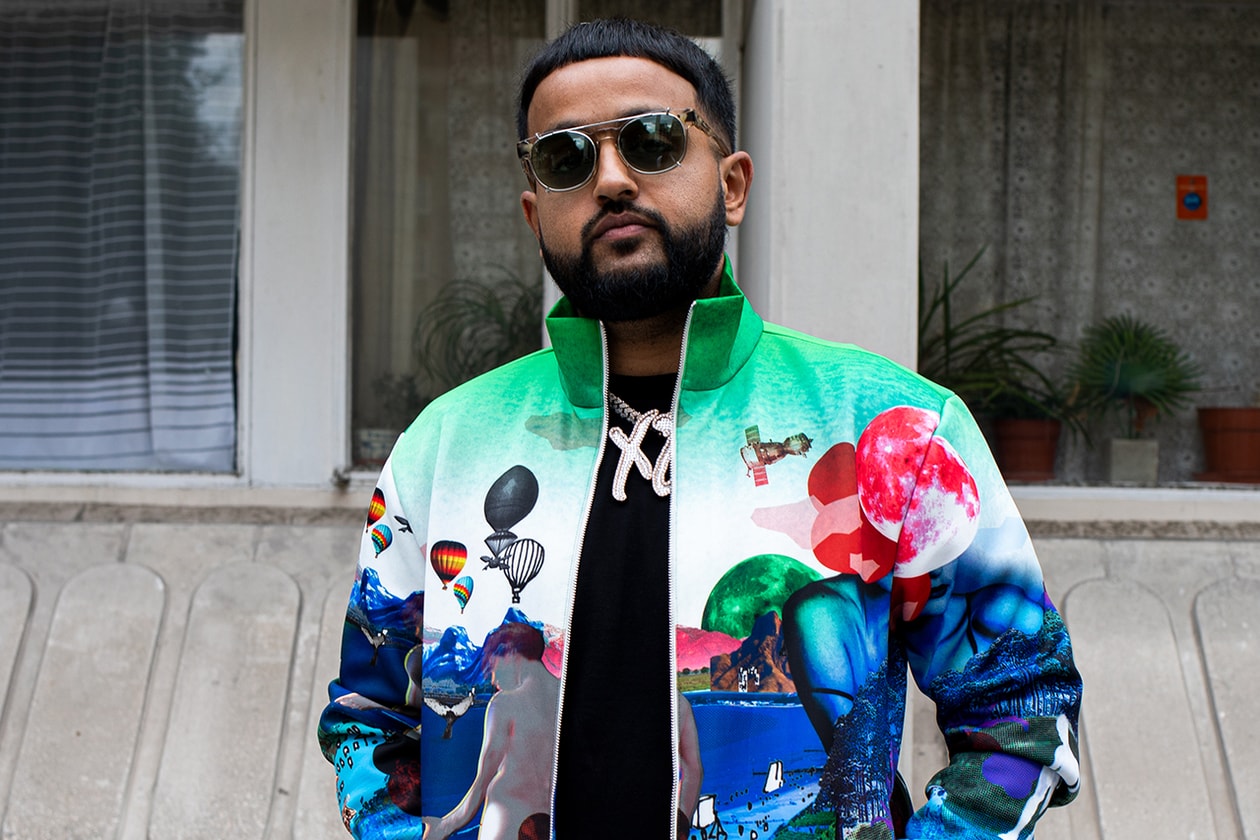 3 of 3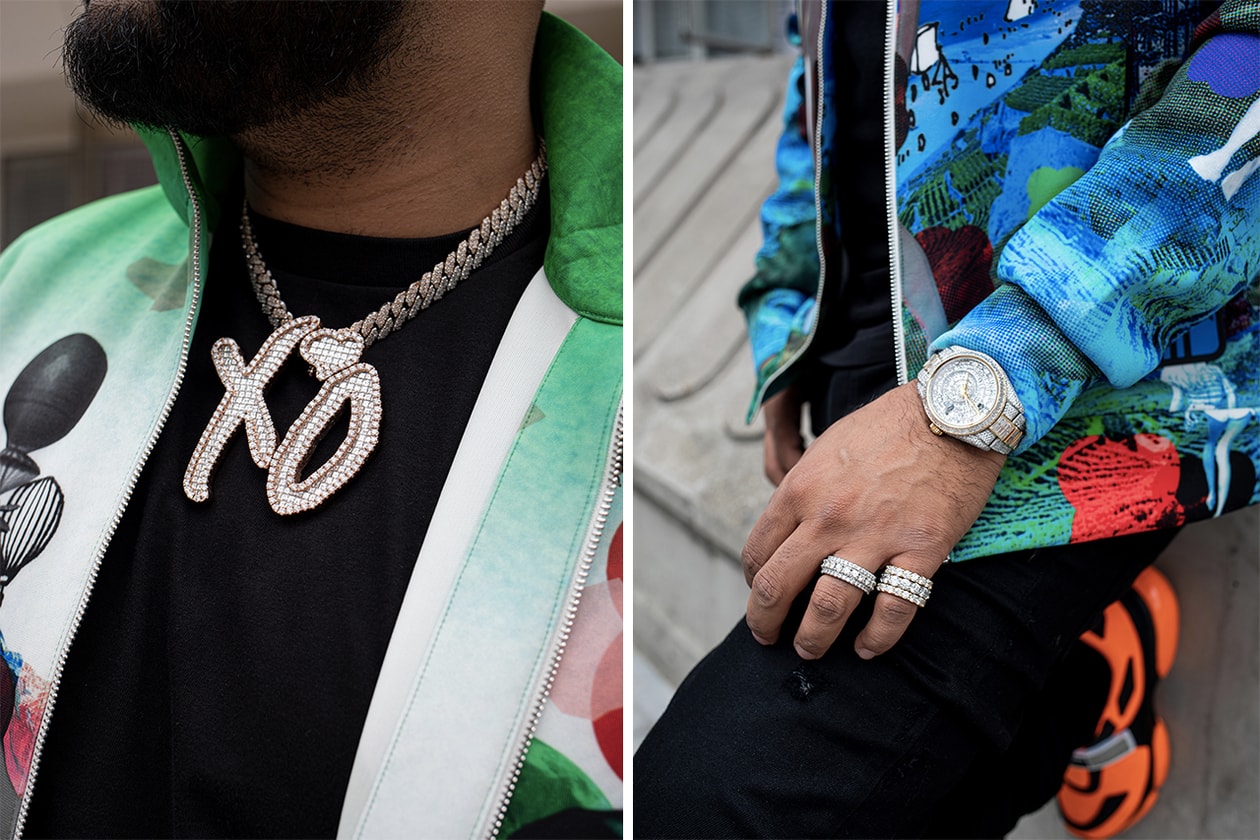 For the last stop of his UK trip, NAV was set to make appearances at the Reading and Leeds festival, performing on the same stage as rising UK stars like Aitch, slowthai and Dave. Looking ahead to those shows, NAV admitted he didn't know what to expect, "But that makes me excited, because I don't know what's going on."
One of the issues with being away for so long is packing, although NAV has a system for what he takes on the road. "It's one bag full of jeans, one full of jackets and then a hockey bag for shoes," he explained. This might sound like quite a lot of clothing for one trip, but NAV quickly pointed out that he's outpacked by his crew. "I think my manager, Cash, is worse than me."
1 of 2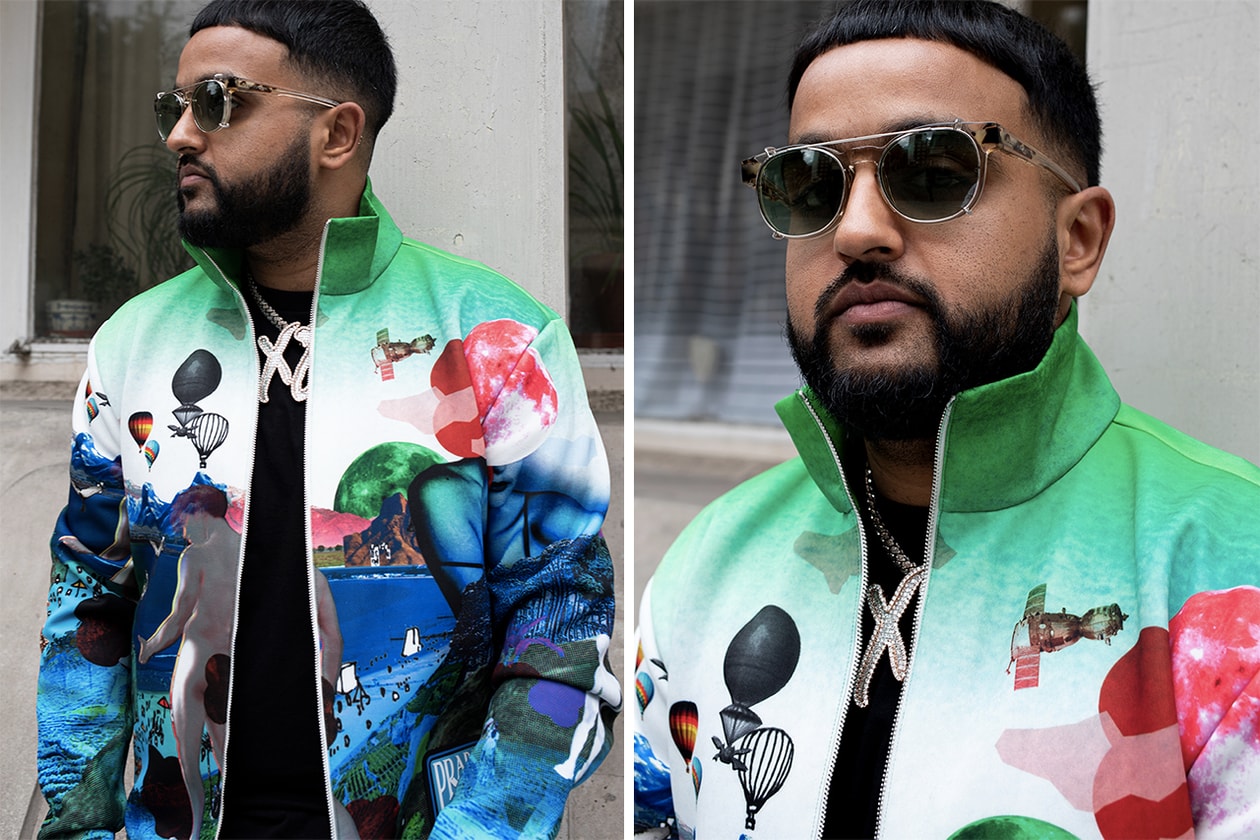 2 of 2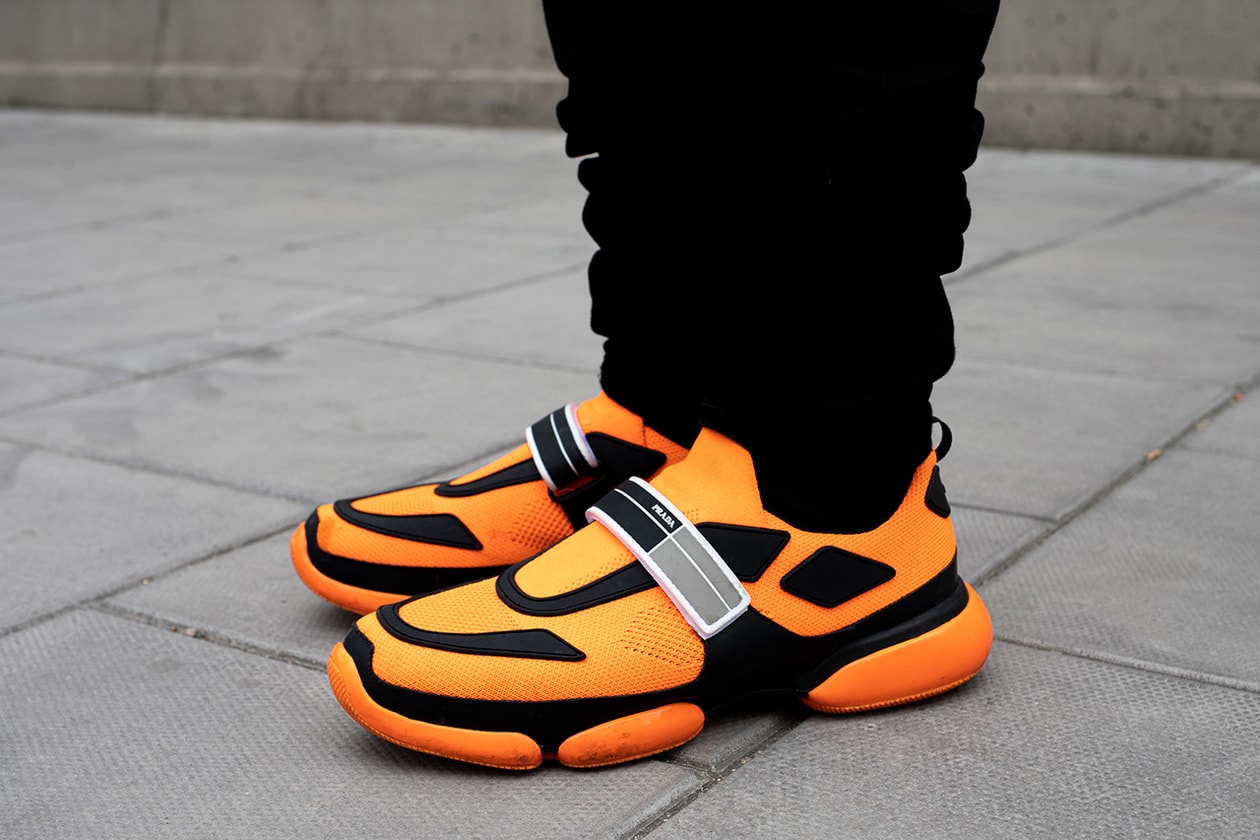 Speaking about his personal style, NAV explained that he focuses on individual pieces that he likes, regardless of what they are. "I don't buy outfits," he added, "I'll buy a jacket and leave it for months until I find the right shoes for it, or I'll buy shoes on their own and pants on their own. I don't buy it as one big set." NAV's style is quietly bouyant, with the XO-signed rapper seen here in a blue appliqué Prada jacket from the Spring/Summer 2019 collection, contrasting with bright orange Cloudbust sneakers.
NAV also sported some unapologetic accessories, including his unique XO chain — constructed from 27 carats of carré-cut square diamonds by Avianne & Co. — and a bespoke customized Rolex Sky Dweller watch.
As well as his unmistakable love for Prada, NAV lists Dior as another one of his preferred brands, gesturing to the Matthew M. Williams-designed hardware that graced one of the bags he had in his hotel room. "It doesn't depend on the brand name [that draws me to the brands]," he explained. "It's just what they're making, and if I think it's dope."