Lil Uzi Vert Is More Passionate About Fashion Than Music
The rapper talks about his love for style in a new interview.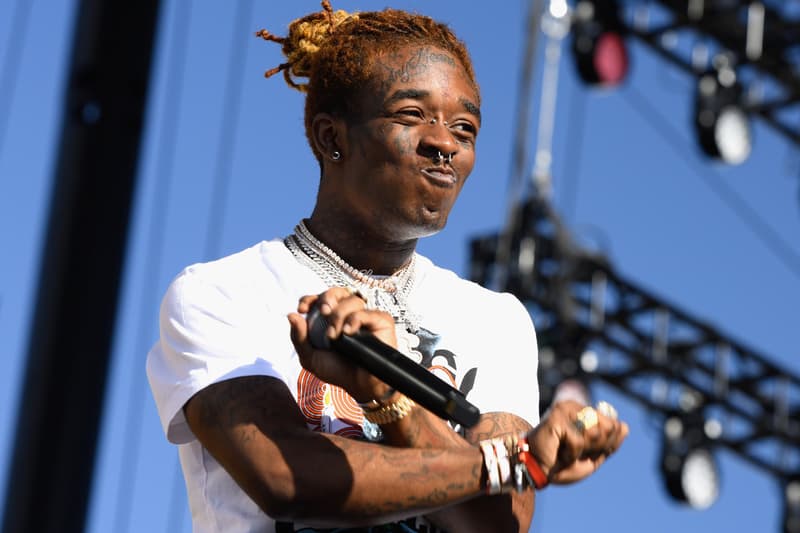 Lil Uzi Vert's sophomore album, Eternal Atake, has led to an unquestionable amount of stress for the young artist — from hundreds of leaks and more, Uzi's fans might be some of the hungriest around. But outside of music, the prolific Philadelphian is also hard at work on something else — showing off his articulate style to the rest of the world by means of detailed outfit pictures.
While many would attribute Kanye West. A$AP Rocky, and Young Thug as ushering in new eras of hip-hop's fashion landscape, many would equally argue that Lil Uzi Vert and his seemingly-normative fit pics are creating an equally menacing style wave. In a new interview with GQ, the overtly dripped-out artist speaks on his passion for fashion, sharing that he believes that the way he dresses upstages his eclectic take on music.
"Honestly, in my heart, I think I do this better than music," he shared. "Cause the music sh*t is effortless. I actually take my time with this." While Uzi's immense taste didn't come from fame, what did come from it was the money. As the rapper notes, "when you come to the last level and you open the door, and it's, like, a whole new world—not even a new level but a whole new world. You're like, 'Wait a minute. You're telling me I can't buy all this stuff out the store, I have to get archival stuff?' Oh, sh*t! I'm losing." But as he quickly shifted he added, "I'm not losing anymore, though."
He finished off the piece with "I like making music, and I like making people happy, but the music is whatever, bro. I really do it just to make my family happy." On top of talking his unrivaled passion for all things style, Uzi also shared that he delayed Eternal Atake because he simply hadn't finished the project as he wanted it to be.
You can view the entire story here.
For more related news, Lil Uzi Vert recently pledged $50,000 USD for Hurricane Dorian relief.