DJ Premier Introduces a New Gang Starr Album
It's been 16 years since fans received a new Gang Starr LP.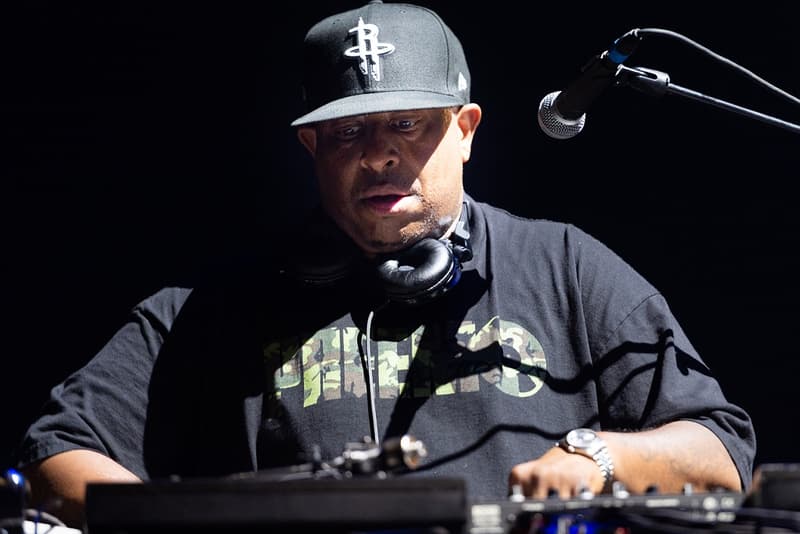 Nearly ten years after the passing of legendary East Coast emcee Guru, DJ Premier is announcing a new Gang Starr album. Specifically, the 53-year-old NYC legend took to social media this week to tease and introduce the next Gang Starr LP.
This Tuesday, DJ Premier asked his Twitter followers what would happen if he "released a new…," alluding to a another, untitled piece of music from an unspecified group or artist. Then, putting together that puzzle's pieces, Premier took to Instagram to share a visual featuring Nas; in that clip, the Illmatic lyricist asks, "Is it true there's a new Gang Starr album?" Judging by this week's promotional campaign, the answer to that is obviously "yes."
It has been 16 years since Gang Starr debuted a new project, as the last Gang Starr album to hit shelves was 2003's The Ownerz. Altogether, Premier and Guru cooked up six official full-length studio albums as Gang Starr, including historic releases such as 1991's Step in the Arena and 1992's Daily Operation. Outside of his duo with Premier, Guru also crafted solo albums like 1993's Guru's Jazzmatazz, Vol. 1 — his first full-length without his trailblazing Gang Starr collaborator by his side and the introductory entry in his acclaimed Jazzmatazz series.
You can take a look at DJ Premier's original, Instagram-posted visual announcement regarding Gang Starr's new studio project below, and stay tuned for more details concerning that effort.
Back in May, DJ Premier linked up with Griselda rappers Westside Gunn, Conway the Machine and Benny the Butcher for the collaborative single "Headlines."