Kenny G Confirms Upcoming Collaboration With Kanye West
The idea first came to light during the saxophonist's performance for Kim Kardashian.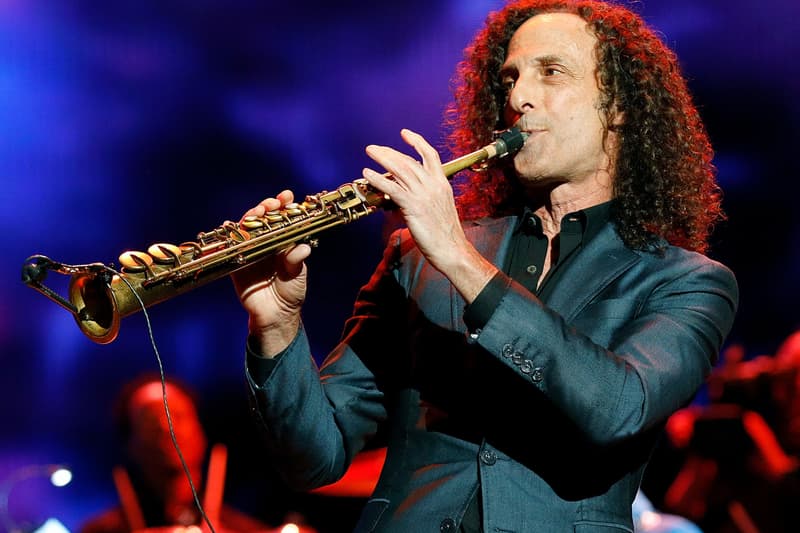 Kenny G and Kanye West are cooking something up in the studio.
Confirming the news in a recent interview, G revealed that the rapper reached out to him for some studio time. "I didn't know him real well, but I was obviously flattered. He could not have been more welcoming," he said. "Since then we've actually been in the studio working on some music together. I can't really say much else because he doesn't really want anyone to talk about music before he releases it. Just suffice to say that we're collaborating on some things, and nobody knows what's going to happen."
The idea of a collaboration, however, was initially raised by the saxophonist during his performance for Kim Kardashian West on Valentine's Day. "Well, when he walked in, I was playing my sax, so I figured I would just play to him," he told Rolling Stone. "So I started playing some really sweet blues riffs and soulful riffs and a couple of jazz riffs, and I could see he thought it was really good. I said something like, 'This kind of sound would be really great with some of your music.' And he said, 'Yeah, maybe we can go to the studio and check it out.'"
While the release date of this crossover remains under wraps, West has been busy touring his weekly Sunday Service sermons and prepping for the highly-anticipated drop of his next album Jesus is King.
In other music news, ScHoolboy Q is hitting the road this Fall.
Best husband award goes to mine ??‍♀️!!!! Most thoughtful gifts ever!!!! pic.twitter.com/X3g1iwXeJE

— Kim Kardashian West (@KimKardashian) February 14, 2019
somewhere over the rainbow ? pic.twitter.com/setzbsuGgI

— Kim Kardashian West (@KimKardashian) February 14, 2019