Kanye West Gifts Kim Kardashian a Special Valentine's Day Surprise
Does Kanye love Kim more than Kanye loves Kanye?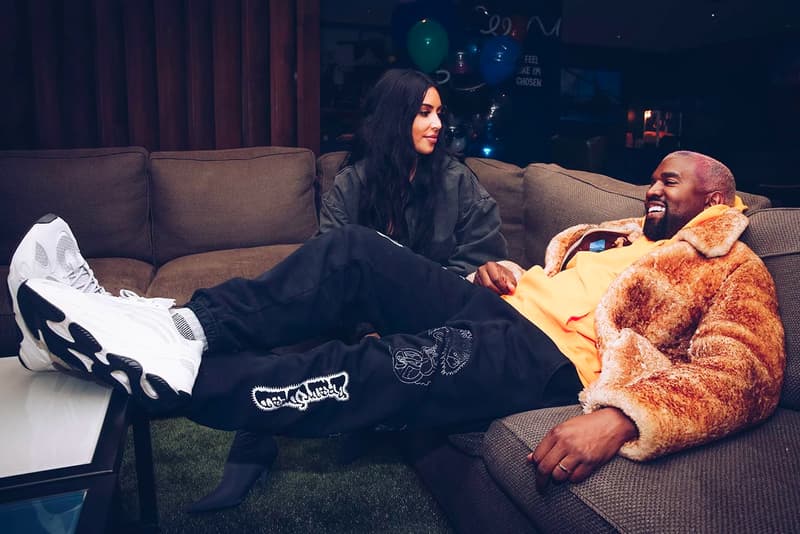 It's no secret that Kanye loves Kim Kardashian West; from giving gifts, live performances and more, Ye has never been one to shy away from grand surprises and this year's Valentine's Day was no different.
Kim Kardashian shared the special occasion on both her Twitter and Instagram, showing us her living room filled with red, white and pink roses along with Kenny G standing in the middle playing his famous rendition of "Somewhere Over the Rainbow" on the saxophone. Kim loved the surprise by filming the whole thing on her Instagram story and saying, "Best husband award goes to mine!!!! Most thoughtful gifts ever!!!!" Kendall, Kylie and Kourtney also surprised Kim with flowers, sweets, presents and more.
Take a look at Kenny G performing for Kim Kardashian below.
Even though Kanye may have Kenny G performing for Kim K, HYPEBEAST Music has made a special Valentine's Day playlist to spice things up.
Best husband award goes to mine ??‍♀️!!!! Most thoughtful gifts ever!!!! pic.twitter.com/X3g1iwXeJE

— Kim Kardashian West (@KimKardashian) February 14, 2019
somewhere over the rainbow ? pic.twitter.com/setzbsuGgI

— Kim Kardashian West (@KimKardashian) February 14, 2019