Kanye West Reunites Clipse on 'Jesus Is King,' Announces IMAX Documentary
The Nicki Minaj feature "New Body" has been reportedly cut, however.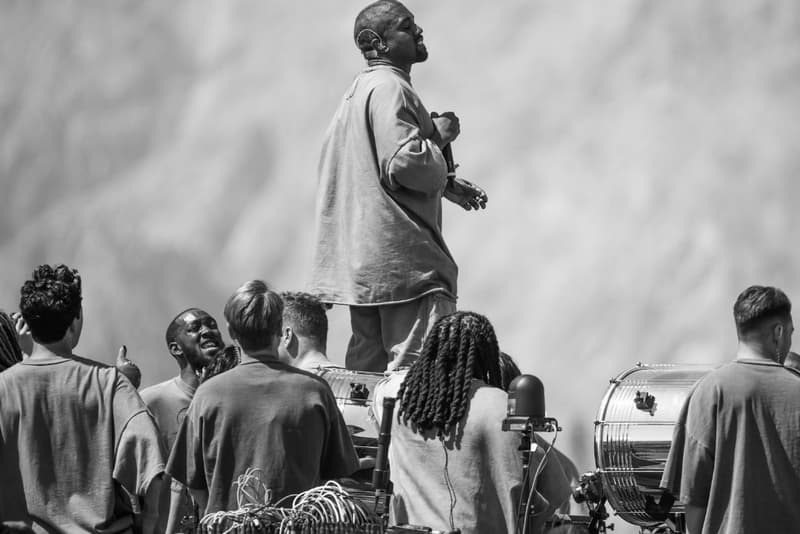 While the run-up to Kanye West's forthcoming Jesus Is King has been a tumultuous road, the spiritual successor to YANDHI is reportedly just hours away from release. However, as details surround the project continue to develop, the latest news surrounding the project is that Ye has reunited Clipse for a track on the project, has cut the Nicki Minaj-featuring track "New Body," and has a documentary film that will see a theatrical release. The news, shared by Chicago hip-hop aficionado Andrew Barber—who is also G.O.O.D. Music artist Valee's manager—the latest details are quite a shake-up from what many would have thought to be a completely secular and gospel-like project.
Barber tweeted that the last song on Jesus Is King features Clipse, with verses from both Pusha T and No Malice included. The track resembles much of the same sound West portrayed on "Law of Attraction" from the leaked version of YANDHI. Rolling Stone recently reported the project totes "elements of gospel, just as there are trap drums, ambient flourishes, prominent samples," and more, giving hope that the project carries forth Ye's classic hip-hop sensibilities. Barber also re-confirmed Kenny G's involvement in the project, further sharing that "New Body" had been cut. Alongside the album details, Barber revealed that a documentary film about the album will be released and that West has stated that "he is no longer making secular music. Gospel from here on out."
Purportedly titled Jesus Is King: A Kanye West Film, the documentary will take place at James Turrell's Roden Crater Project in Arizona, which West recently donated $10 million USD to. The ensemble will perform songs from the forthcoming album in a similar Sunday Service format. It is said to premiere in IMAX theaters on October 25. The documentary's poster, as well as a clip of Ye's Clipse-enlisting cut, can be seen below.
For more related news, Kanye West joined Chance the Rapper for "The Big Tour" Chicago stop.
This Kanye West feat. The Clipse & Kenny G is ??? #JesusIsKing pic.twitter.com/jnP9QP6J9E

— WHATS THE WORD (@WhatsTheWordTV) September 29, 2019
Just heard Kanye's new album Jesus Is King and saw the accompanying film. My favorite track is the last song and it features the Clipse. Both Push & No Malice. Kenny G is also on it. "New Body" has been cut from the album.

Here is the art pic.twitter.com/u87FLTDhZO

— Andrew Barber (@fakeshoredrive) September 29, 2019
Kanye also announced that he is no longer making secular music. Only Gospel from here on out.

— Andrew Barber (@fakeshoredrive) September 29, 2019