Darth Vader's Original 'The Empire Strikes Back' Mask & Helmet Sells for $900k USD (UPDATE)
A massive increase over the original $250k-450k USD estimate.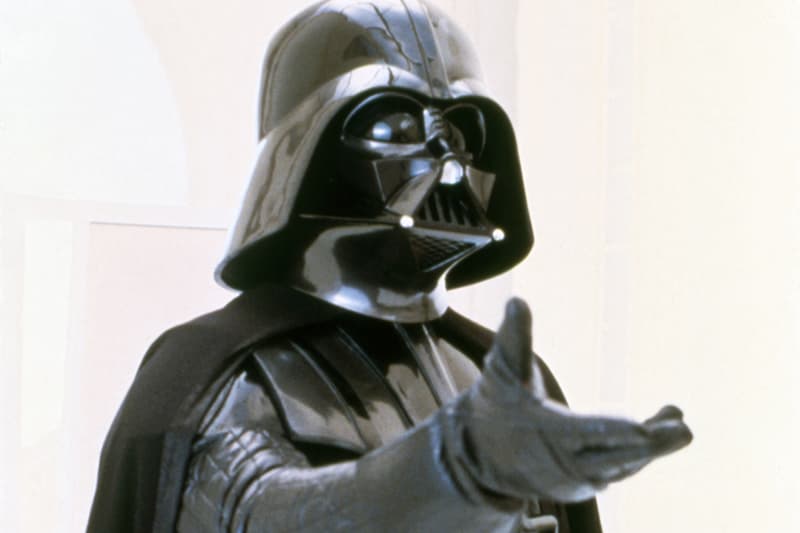 UPDATE (Sep. 29, 2019): Just weeks after the iconic Darth Vader mask from Star Wars: The Empire Strikes back hit the auction block with an estimated value between $250,000-$450,000 USD, the mask and helmet set has been sold for $900,000 USD. Coupled with fees from the iCollector auction house, the buyer is said to have paid over $1 million USD for the grail-like headgear.
The mask remains part of one of the largest cinematic twists in pop culture history, wherein Luke Skywalker finds out that the main enemy he and his Rebel cause have been fighting all along, is actually his father. The shoulder gear, which was also apart of the Hollywood memorabilia auction, sold for roughly $700,000 USD.
ORIGINAL STORY (Sep. 4, 2019): The Star Wars franchise is undoubtedly one of the most important epics to ever grace the entertainment industry. However, the second installment (albeit the fifth episode), The Empire Strikes Back, is arguably the best of the films, vividly capturing everything from love to loss, to pain and fear. The film was one of the first times fans were able to humanize the relationship between Darth Vader and Luke Skywalker, maintaining itself as one of the most pivotal relationships ever depicted on screen. In an opportune moment for fans and collectors alike, Darth Vader's mask and helmet from the film (once worn by David Prowse and depicted on-screen) are now up for auction.
Expected to fetch between $250,000 USD and $450,000 USD, Darth Vader's skull-like helmet and mask from the film is a universally recognized relic within pop culture. Both pieces have been crafted from fiberglass, painted in a dark metallic gray that features various black accents. The interior of the mask has been marked with "1" to ensure it was put on prior to the helmet. The aluminum "atmospheric sensors" at the vent's sides and the PVC fitting that connected both the helmet and mask are missing. However, much of the original features are present outside of general wear and aging, still making it an incredibly desirable piece.
The set is currently available for bidding on iCollector's website, which is set to finish on September 26.
For more related news, a full production-made Darth Vader suit also hit the auction block earlier this year.