Jennifer Lopez & Shakira to Co-Headline Super Bowl LIV Halftime Show
The 54th Super Bowl also marks the league's 100th anniversary.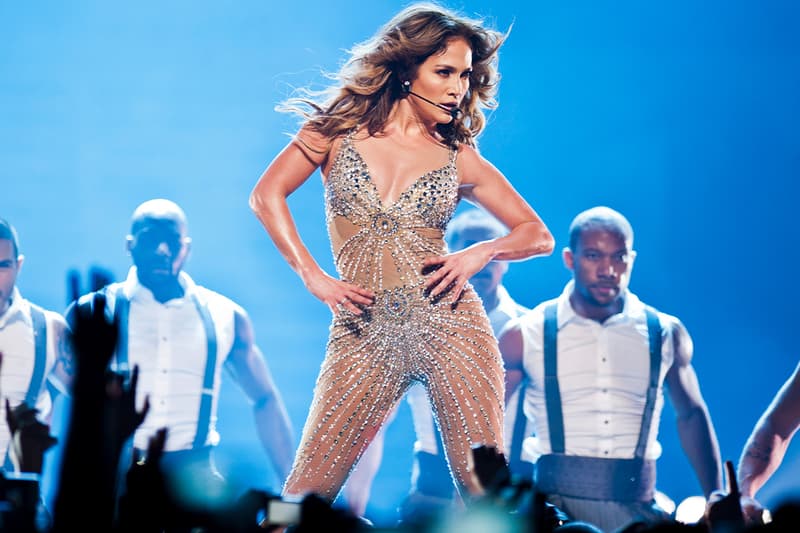 Jennifer Lopez and Shakira will be performing at the illustrious Super Bowl LIV Halftime Show on February 2, 2020 in Miami, Florida.
The pair initially teased their appearances via Twitter, uploading cropped images of each other sporting Pepsi-branded (the halftime show's sponsor) items and the date 02.20.20. Pepsi also took to Twitter to confirm the co-headliners, while Adam Schefter of ESPN noted that other performers will most likely be added to the halftime show, and that the performance will have a "Miami flavor" despite J. Lo's upbringing in the Bronx and Shakira actually being Colombian.
"Ever since I saw Diana Ross fly off into the sky at the halftime show, I dreamed of performing at the Super Bowl," Lopez said. "And now it's made even more special not only because it's the NFL's 100th anniversary, but also because I am performing with a fellow Latina. I can't wait to show what us girls can do on the world's biggest stage."
Shakira also shared her excitement in being able to represent Latinos and Latinas. "I'm so honored to be taking on one of the world's biggest stages in the company of a fellow female artist to represent Latinos and Latinas from the U.S. and all over the world — and to top it off, on my birthday!" she added.  "This is a true American dream and we are going to bring the show of a lifetime!"
In other music news, Drake has earned his first solo diamond single with "God's Plan" of 2018's Scorpion.
Two ? ? First time together on stage…on the world's biggest stage. Welcome @JLo and @shakira to #PepsiHalftime #SBLIV @RocNation @NFL pic.twitter.com/ks1p9FbMLB

— Pepsi (@pepsi) September 26, 2019
Get ready ? 02.02.20 pic.twitter.com/nCqtPIcc7w

— Shakira (@shakira) September 26, 2019
This is happening. 02.02.20 pic.twitter.com/SwHUhH3Lfe

— Jennifer Lopez (@JLo) September 26, 2019
Breaking: Jennifer Lopez and Shakira will be the halftime performers for Super Bowl LIV in Miami. Other performers also expected to be added. But a Miami flavor for Miami's next Super Bowl.

— Adam Schefter (@AdamSchefter) September 26, 2019