Listen to Previously Unheard John Coltrane Recordings in 'Blue World'
The jazz legend's only soundtrack work in his career.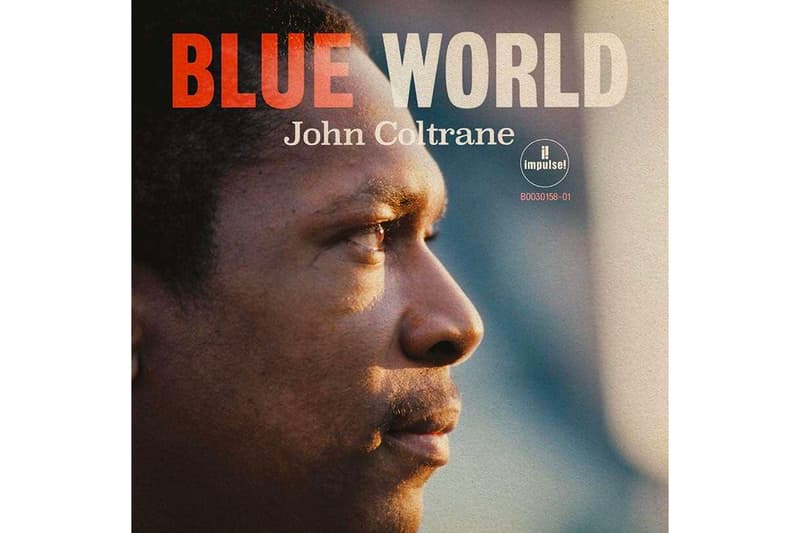 John Coltrane's record label Impulse! have shared a collection of the jazz legend's previously unheard work in new album Blue World, featuring takes of already-recorded pieces such as "Naima" from 1960's Giant Steps, "Village Blues" and "Like Sonny" from 1961's Coltrane Jazz and "Traneing In" from 1958's John Coltrane With the Red Garland Trio.
The eight-track project was recorded in a span of three hours on June 24, 1964 and was initially created for director Gilles Groulx's film Le chat dans le sac (The Cat in the Bag), effectively making Blue World the jazz saxophonist's only soundtrack work in his career. Recording it with the Classic Quarter and without Coltrane's label knowing, Groulx took the master tapes with him to Canada after the recording session but eventually chose to shelf most of the music. With Groulx's passing in 1994, an archivist from the National Film Board of Canada was tasked to assemble the director's work and the agency struck a deal with Impulse! to release the album.
Stream John Coltrane's Blue World on Spotify and Apple Music.
In other music news, a third man has been arrested in connection with the death of Mac Miller.