Farfetch & Off-White™'s Relationship Solidified Through 2026
With the possibility to extend until 2035.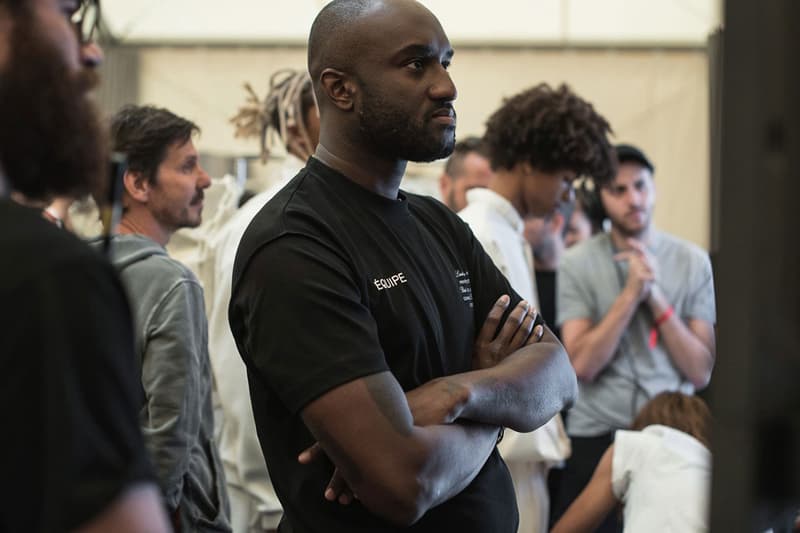 After Farfetch made waves by purchasing the parent company of Off-White™, New Guards Group, for $675 million USD in August, many industry insiders speculated about the implications of the partnership. While it's far too early to gauge the impact, the length of the partnership has been made (somewhat) clear.
New Guards Group currently maintains a separate contract with Off-White™ in which the company licenses the exclusive trademarks of Virgil Abloh's label. In a new statement, Farfetch disclosed to the Business of Fashion that New Guards Group's contract with Abloh is guaranteed through 2035. The contract also states that Off-White™'s relationship with New Guards Group cannot be renegotiated or terminated prior to 2026.
This timeline gives Farfetch at least seven years to manage Off-White™, which is plenty of time to execute the company's plan to further develop the Off-White™'s online and in-store direct-to-consumer sales. However, once Off-White™'s contract with New Guards Group expires sometime between 2026 and 2035, Abloh will be able to take his brand elsewhere if he desires.
"The New Guards Group transaction with Farfetch will not affect Off-White™ day to day operations as the New Guards Group team will become part of Farfetch," Off-White™ clarified in a statement to HYPEBEAST made last month. "We look forward to our ongoing work together." The purchase New Guards Group marked Farfetch's first step towards involvement in fashion production, as its web store previously focused on selling product from third-party brands. Investors initially didn't respond well to the news of the acquisition, however.
Elsewhere in business news, the Uber app just received a complete redesign that merges its food delivery app with its ride-share app.