Streetsnaps: Ibtihaj Muhammad
The Olympic medalist talks style and sustainability.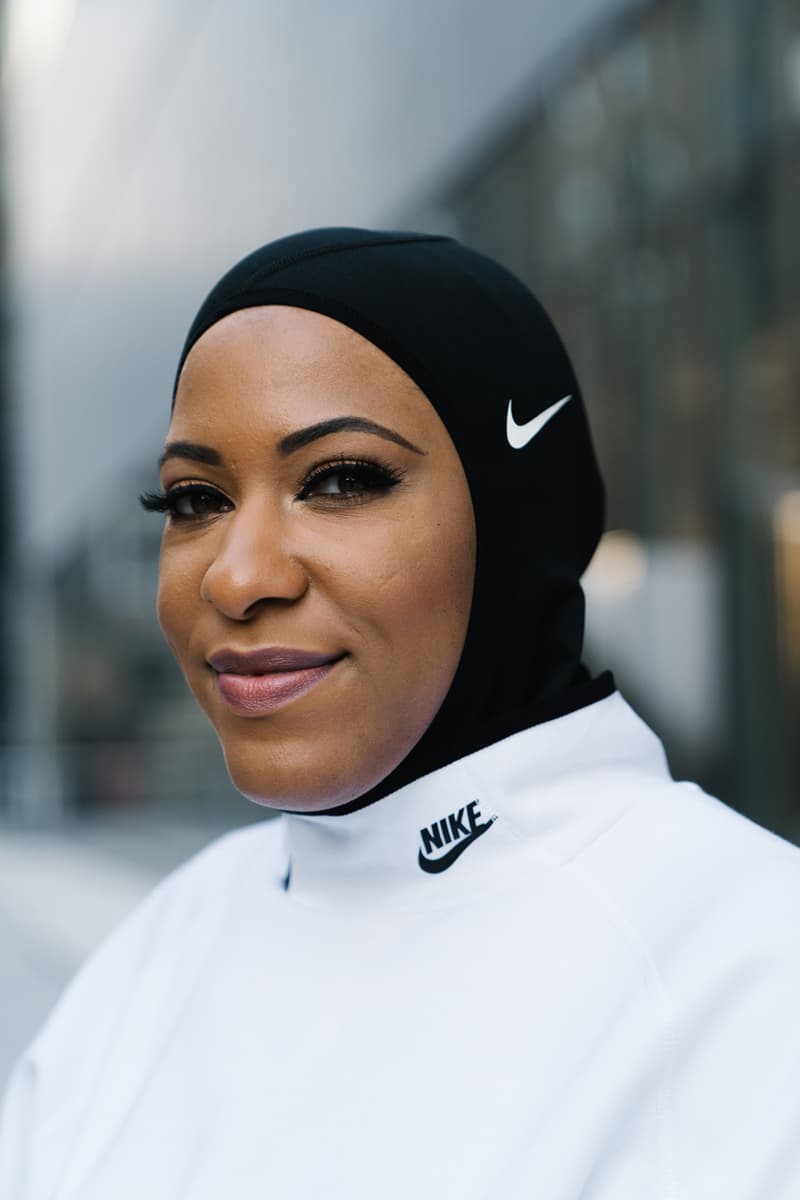 1 of 2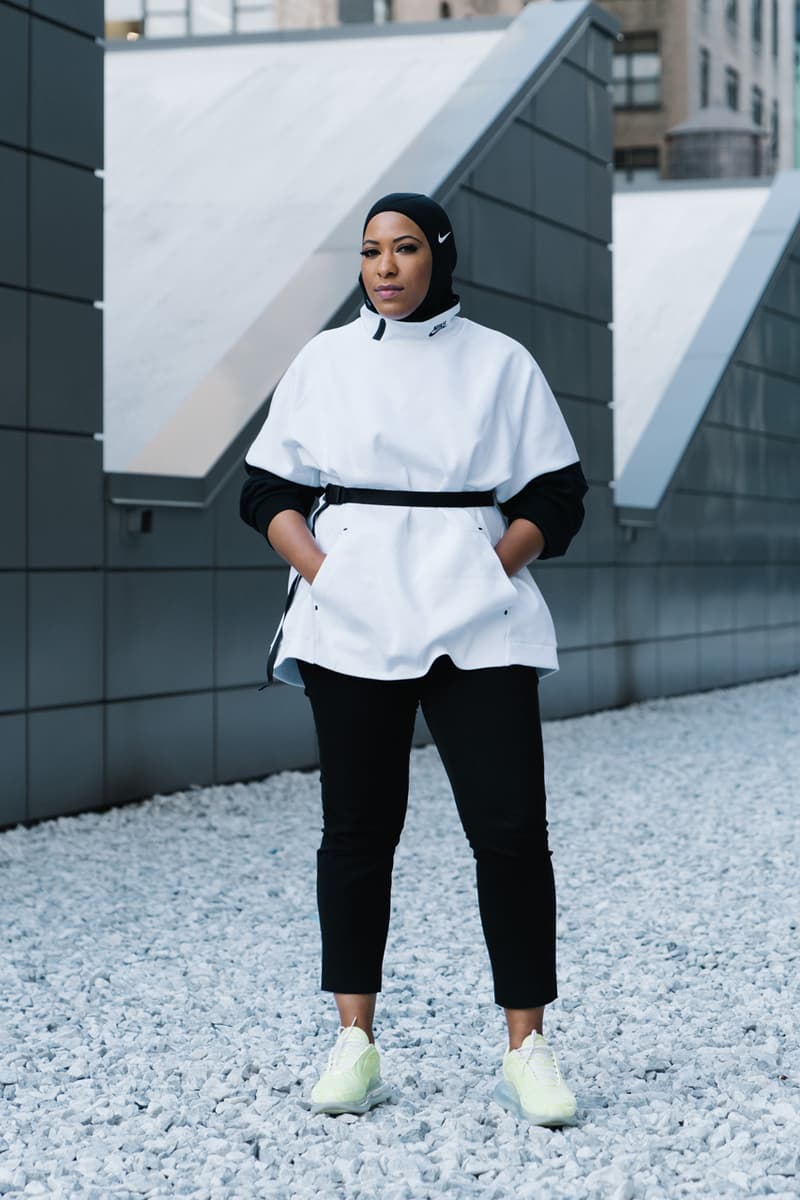 2 of 2
Streetsnaps: Ibtihaj Muhammad
The Olympic medalist talks style and sustainability.
Ibtihaj Muhammad has the type of regal presence that immediately commands attention. It's not unlike the poise she displayed during her history-making performance at the 2016 Olympic Games in Rio, where she became the first Muslim-American woman to compete and win a medal while wearing a hijab. Similarly, her outfit while attending Nike's "Move to Zero" event last week, comprised entirely of sportswear from The Swoosh, reads just as stately as any formal look.
"I have on 720s," Muhammad says of her bright sneakers. "They're neon and sustainable. I love the height you get from the new Air Max air pocket." Naturally, as the global face of Nike's Pro Hijab, the champion fencer is also sporting the innovative garment, alongside a sleek cinched waist Nike top and cropped black pants. Her customized Olympics ring is a simple, yet powerful, accessory. Taken all together, it's minimalism at its finest — precisely how Muhammad describes her usual go-to looks.
"I don't know if it's out of laziness that I love mixing dressy items with streetwear, like sneakers, or even wearing my Pro Hijab," Muhammad explained. "But my style is more like a minimalist. I like a lot of black. I like solid colors. I like monochrome moments."
This pared-down aesthetic goes hand-in-hand with her passion for sustainability. This month, Muhammad joined Nike's "Move to Zero" panel to advocate on behalf of the brand, but also points out other ways in which she aims to make tangible changes on a day to day.
"I am really super conscious about not over consuming. Not going out and buying a shirt just to buy it or purchasing so much that you're looking in your closet and thinking, 'Why do I have so much stuff? What do I wear?' I think that comes from the perspective that there are people out there who don't have a lot," reflected the 33-year-old Olympian.
"This is a call to action. Not just for us as athletes, not us as consumers. But us globally to start to think about our own impact and the things that we do, from even something seemingly small like what you wear."
Scaling back on clothing purchases is an unquestionably important part of the equation, but Muhammad also firmly stands behind the redistribution of privilege. "I love to give things away to those less fortunate," the champion fencer enthused.
"I believe in giving back, whether that be to my community locally or globally," Muhammad continued. "I have a clothing company [Louella] that has always been super conscious in that way. We only manufacture here in the states and we only work with female manufacturers who employ women, so I feel like that conscious mindset has always been there."
"I'm not sure if it comes from my faith as a Muslim or — I don't know. My parents raised us right. I'm not sure but I'm always thinking about ways in which I can serve other people and do what I can to leave the world in a better place."