Here Are the 10 Best Cameras for Under $600 USD
From budding photographers to professionals looking for a daily snapper.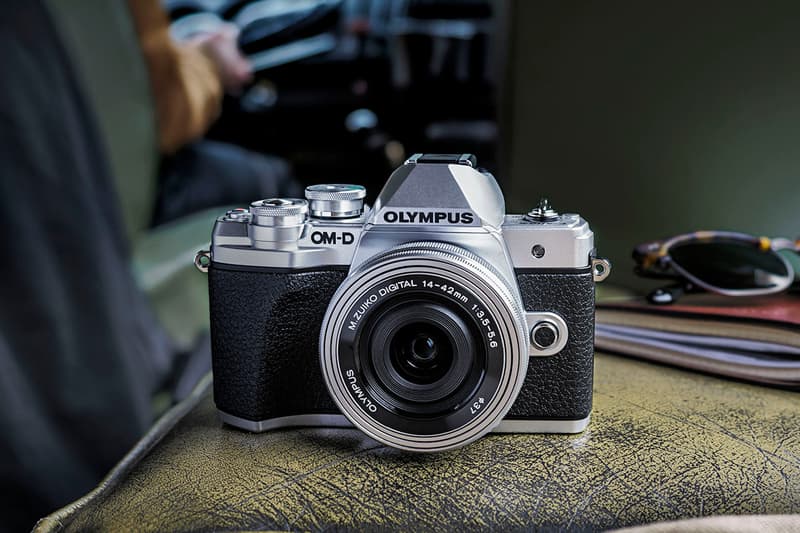 If you're a budding photographer looking to upgrade from your smartphone lens, buying an affordable, high-quality camera is the next big step, and a potential challenge. Do you opt for a budget snapper that can capture 4K images with a simple click — see the likes of the Xiaomi YI 4K Action Camera — or the more complex, high-end pieces such as the Sony A6000? The options are endless and can be a minefield to navigate without knowing what you're looking for in your gadget.
So, HYPEBEAST has compiled a list of the ten best cameras under $600 USD, from street photography staple shooters such as the Ricoh GR II to the best budget vlogging camera around. Keep on reading to find out more.
Ricoh GR II
HYPEBEAST photographer Eddie Lee helms the Ricoh GR II as one of the "best street photography cameras" thanks to its "Portability, compact size, quality of photos that it produces, and its snap focus function." The GR II combines its 16.2MP, 28mm focal length and its medley of focus modes with a robust and simplistic body that comes together to produce excellent quality images. Rounding out its street photography credentials is its Wi-Fi function, making it easy to upload images from the street to the 'gram.
Fujifilm X-T100
This retro-styled Fujifilm X-T100 packs a punch for its sub-$600 USD price point. It continuously produces crisp photos and makes sure each one is as flawless as possible thanks to its advanced hybrid autofocus system, which keeps up with fast-moving objects in all conditions. The X-T100 brings professional photography to the hands of beginners or those without a multi-thousand-dollar budget, and can also record in 4K.
Sony A6000
The Sony A6000 is said to have "quicker autofocus than a DSLR," by its manufacturer itself. The A6000 is for those who want a quick point-and-shoot that requires little-to-no effort, with its 24MP lens, high-speed contrast detection, 179 phase-detection points and 4D focus there to help photographers of all levels. Completing its list of boastful traits its compact size, packing DSLR quality into a versatile body. 

Nikon D3500
Choose the Nikon D3500 if you're looking for something more substantial in size. Echoing the style of a fully-fledged DSLR, the D3500 is a classic in the beginner's guide to taking better photos thanks to its standout base functions. It comes equipped with an image sensor that is approximately 15x larger than those found in a smartphone, and can be upgraded with an entire roster of superior lenses.
Olympus OM-D E-M10 Mark III
The OM-D E-M10 Mark III is Olympus' way of stepping up to the competition in the mirrorless camera field. It steps up a number of features seen on its predecessor — which is now a cheaper and good alternative to the Mark III — and maintains a beautifully classic look. One of the standout features on the Mark III is its Advanced Photo mode, which allows shooters to fine-tune images. 

Panasonic LUMIX FZ300
Panasonic's LUMIX FZ300 has a best-in-class 24x f2.8 25-600mm lens, meaning its HYPEBEAST's leading long-zoom option. It delivers 4K imagery and video footage, too, further adding to its long list of capabilities. The body is weather-resistant, which teams up with its long-zoom lens to aid capturing those hard-to-reach moments. And, unlike most long-zoom cameras, it performs to give the highest amount of aperture possible, working with a healthy ISO to get the best light level possible. 

Canon EOS Rebel T7
The Canon EOS Rebel T7 is a true beginner's piece, coming equipped with a roster of functional essentials to not only help you take pictures but also perfect and share them. This WiFi-enabled camera is essentially a DSLR for budding photographers, and it has been given a wide ISO range to enable shooting all-day and all-night long. This is one of the list's most robust offerings and features a host of clearly-labeled buttons, once again standing its ground as an all-around beginner's choice. 

Canon PowerShot ELPH 360 HS
One of the most surprising entries is the $209.99 USD Canon PowerShot ELPH 360 HS. However, it's its video recording capabilities that make it stand out amongst the rest and the best, as it captures footage in 1080p HD. As a result, this camera is the ideal portable vlogging camera for those just starting out, or for those looking for something small and easy to use. Just like it's more expensive competitors, it's equipped with Wi-Fi, NFC and an ISO of 3200, and manages to better its skillset with a 20.2MP wide-angled lens, too.
Xiaomi YI 4K Action Camera
A left-field entry on the HYPEBEAST round-up comes in the form of Xiaomi's YI 4K action camera — aka, enough competition to worry the GoPro. This simplistic device has one main focus — capturing super-quality images and footage. You can keep the photos to upload later, send them to your smartphone instantly to quickly share your stunning shots, or live-stream the entire event as it unfolds. All for just under $140 USD.
Olympus Tough TG-6
Rounding out HYPEBEAST's top ten is the Olympus Tough TG-6. This camera is undoubtedly one of the best performing cameras for those on-the-go, making it an excellent device for travelers and adrenaline junkies. Its rugged appearance is backed up by shock resistance of 2.1m, waterproofness of 15m, and can withstand being crushed by 100kg. It'll manage to take pictures using its top-spec TruePic VIII image processor in conditions as cold as -10°C, too.