Elon Musk Gives Sneak Peek at SpaceX's Starship Rocket Prototype
More information surrounding the rocket's launch will be announced this Saturday.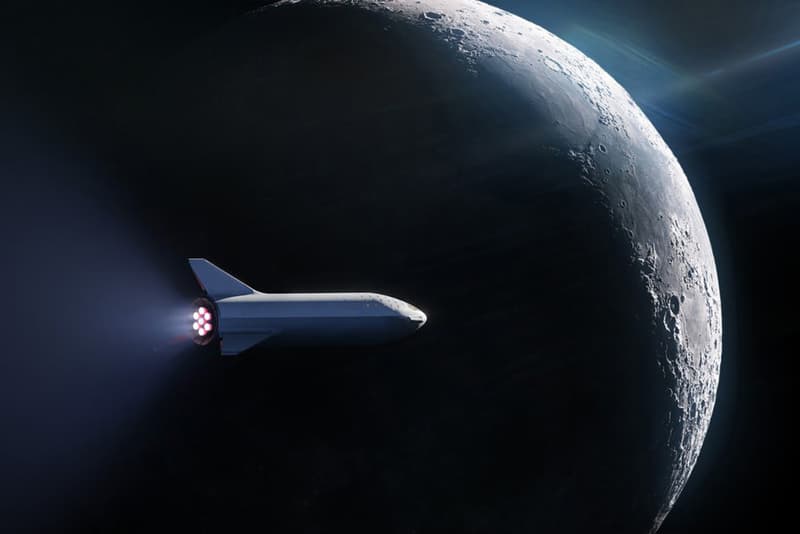 Elon Musk recently tweeted a sneak peek image of SpaceX's Starship Mk1 prototype rocket in Texas, about one week ahead of a scheduled live-streamed update where the SpaceX CEO is expected to detail his plans for the rocket, which will travel to the moon, Mars and more.
In true Musk fashion, he tweeted out a string of messages detailing some specs of the rocket and answering a few questions from curious fans. The prototype rocket, pictured below, is around 30 feet wide and 150 feet tall. A second rocket is being built in Florida, and together they will pave a path for an even larger rocket in the future.
Japanese billionaire Yusaku Maezawa is still planning to take the first Starship flight around the moon by the mid-2020s, and Musk has said that the Starship will also be able to take flights to Mars, as well as "crewed trips to the moon and supersonic point-to-point trips between destinations on Earth," reports GeekWire. For now, curious fans will need to anxiously await more details, which will be disclosed this Saturday.
Read the full Twitter thread and take a look at the rocket below. This sneak peek closely follows updates regarding Tesla's planned million-mile battery.
Adding the rear moving fins to Starship Mk1 in Boca Chica, Texas pic.twitter.com/HWLihqihph

— Elon Musk (@elonmusk) September 22, 2019