SpaceX to Send Japanese Billionaire Yusaku Maezawa to the Moon
The first private passenger aboard BFR.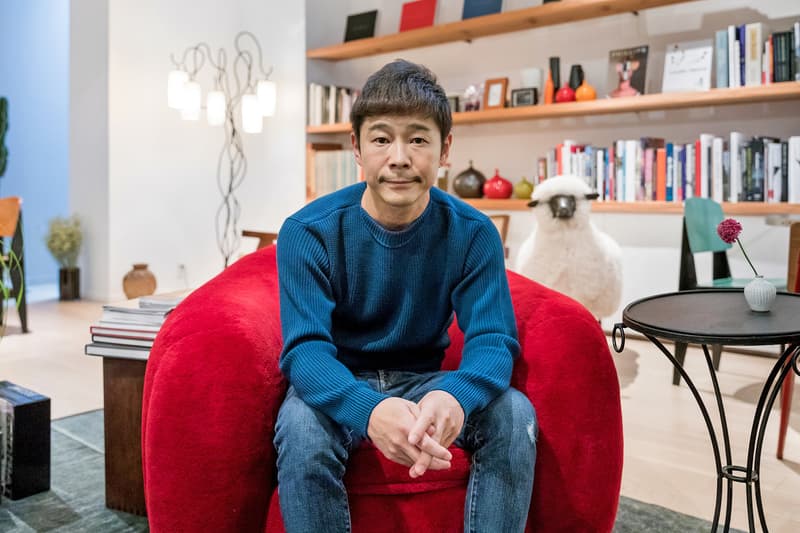 Following teasers of a mysterious customer, SpaceX CEO Elon Musk has officially announced that Japanese billionaire Yusaku Maezawa will be the first-ever private passenger to fly around the moon aboard the SpaceX Big Falcon Rocket (BFR).
Maezawa is the founder of Japan's largest online retail platforms Zozotown and Start Today, and has a real-time net worth of $2.9 billion USD, according to Forbes. On Monday, September 17, the Japanese entrepreneur took to his Twitter and Instagram accounts to announce the forthcoming #dearMoon endeavor, which is slated for 2023.
Maezawa's collaborative SpaceX #dearMoon project is an extension of his passion for art. "I choose to go to the moon with artists," Maezawa said on Twitter. "In 2023, as the host, I would like to invite 6 to 8 artists from around the world to join me on this mission to the Moon." Almost exactly one year ago, we interviewed Maezawa on his newly-purchased $110.5 million USD painting by Jean-Michel Basquiat.
Share your thoughts in the comments below.
For more tech news, TIME magazine has been purchased by billionaire tech investor Marc Benioff.
Hanging out with @yousuck2020 before the @SpaceX moon mission announcement pic.twitter.com/RTOwutzMtG

— Elon Musk (@elonmusk) September 18, 2018
I choose to go to the moon, with Artists. #dearMoon https://t.co/ivMypEcWBZ

— Yusaku Maezawa 前澤友作 (@yousuck2020) September 18, 2018