Jean-Michel Basquiat's Art Is Still Re-Defining Culture
We spoke to collaborators, experts and collectors about the late artist's cultural legacy.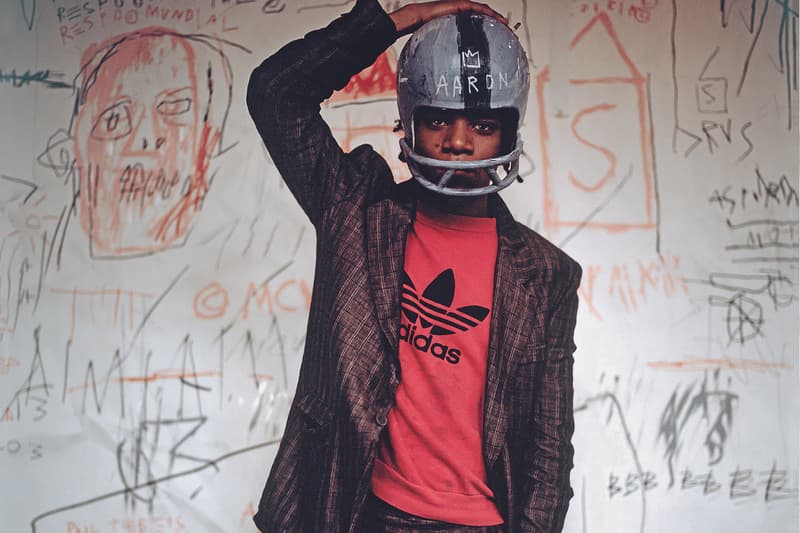 In May this year a painting by Jean-Michel Basquiat sold for $110.5 million USD. The sale, impressive in and of itself, saw the late artist break numerous records, with the picture becoming the most expensive work ever sold by an American artist, the most expensive work by a black artist, and the first $100 million USD artwork to have been created after 1980. It also meant that his cultural legacy was one of the 20th century's most important artists was confirmed.
People have been fascinated by Basquiat's life and career since the moment he burst onto the New York art scene as a precociously talented 19-year-old in 1980. He lived at a cross section of art and popular culture that only a handful of other artists have occupied: a reported relationship with Madonna, a friendship with David Bowie, and an appearance in COMME des GARÇONS Spring/Summer 1987 show all helped make the young artist a cultural sensation.
Basquiat's real rise to fame, however, began with SAMO – a pseudonym used by the artist and his friend Al Diaz. "Me and JMB became friends in the fall of 1976, at City-As-School, an alternative high school in Brooklyn," Diaz explains, recalling their first meeting. The two quickly grew close and, later that year, developed SAMO from a series of satirical stories and leaflets into a message that would be sprayed across the city. "We began to spread our satirical message of SAMO through graffiti," says Diaz, "it would very quickly develop into a vehicle for voicing opinions on the world around us as we observed it. We were creating an entirely new style of graffiti. It was literate and message-based."
Over time, SAMO continued to develop and the graffiti messages continued to spread throughout Lower Manhattan. "We often were site specific," explains Diaz of the messages. "Art gallery areas got art world-related messages ('SAMO AS AN END 2 ALL THIS MEDIOCRE ART'), trendy areas would get trend-related messages ('SAMO AS AN END 2 MEDIA CONTROLLED FADS')." As Diaz recalls, the whole SAMO project only lasted around a year, but its themes and messages were an influential part of creating what we now instantly recognize as Basquiat: "I believe all this was a launching pad for Basquiat's later work. He would see the direction to take, most obviously the use of provocative words permanently became a big part of his aesthetic."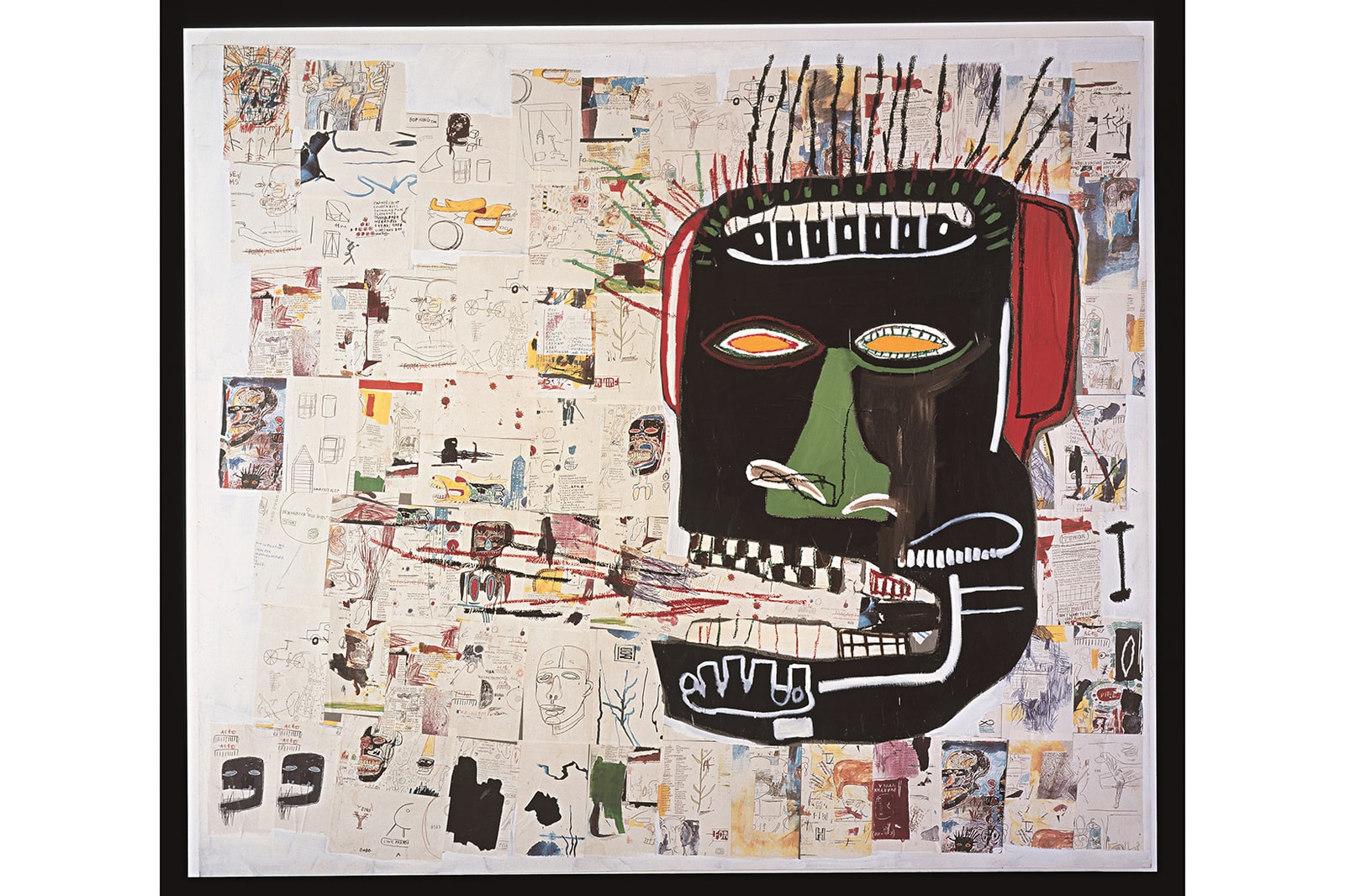 At around the time that the SAMO was dissipating, Basquiat was forging new friendships and immersing himself in the New York art scene. He became close to Keith Haring, he appeared on Glenn O'Brien's TV Party and he got to know Andy Warhol. "By the winter of 1978 we had been 'outed' by the Village Voice and the whole thing seemed to lose its meaning for me," says Diaz. "JMB saw this as his time to ride the wave. We grew apart as friends on several levels. At the core we were simply becoming who we are/were."
The rapid rise that would follow was no surprise to Diaz: "I always knew JMB was a very special, ambitious and talented fellow. Smart as a whip, an encyclopedic sense of perception. He seemed to absorb information without sitting and reading for a very long periods of time." Like Al Diaz, people knew that Basquiat was a once in a generation talent. What they perhaps didn't know, though, was the extent to which the artist would continue to influence popular culture almost 30 years after his untimely death in 1988.
Since then Basquiat's life and career have been taken to a new audience, with two of the most notable examples being Supreme's 2013 capsule collection that featured his work and JAY-Z's recent video for 4:44 which includes an excerpt from a 1985 interview with the artist. These collaborations and references are proof of Basquiat's long-lasting cultural importance. The fact that brands like Supreme (as well as Reebok, CLOT and Uniqlo to name but a few) and musicians such as JAY-Z (who is also a collector) continue to reference Basquiat is testament to the artist's enduring legacy.
"I always knew JMB was a very special, ambitious and talented fellow. Smart as a whip, an encyclopedic sense of perception. He seemed to absorb information without sitting and reading for a very long periods of time."
Earlier this year, London's Barbican announced a retrospective of Basquiat's work. Titled "Boom For Real," it is the first large exhibition of the artist in the UK — although there haven't been many in the U.S. either. The exhibition aims to cover the sheer breadth of Basquiat's work, made all the more amazing by the fact it all happened between leaving home at 17 and passing away just a decade later. Eleanor Nairne, the exhibition's curator, explains how the diversity of Basquiat's output — which took in everything from music and graffiti to poetry and more conventional art — is shown in the exhibition ranging from the "dynamism of the downtown scene … postcards that he made with Jennifer Stein and sold for a dollar on the street; collaborations with Keith Haring; posters he designed with his band Gray; the hip-hop record he produced with Rammellzee and K-rob" to "a selection of his most important paintings presented alongside some of the books that inspired them, allowing visitors to decode his references to jazz, cinema, literature, television and more."
This range of influences is one of the many reasons that Basquiat's art is still so relevant today. Another is the artist's life, which many are more interested in than his work — something that Nairne believes is inseparable from his artistic output. "Basquiat channeled much of his experience back into his work, which is one reason why his life is an integral part of understanding who he was as an artist," Nairne explains. "When he references Charlie Parker, for instance, he is likely thinking of their shared experience of the burdens of celebrity, the persistence of racism, and the difficulties of breaking with tradition — whether they are jazz standards or conventions of painting — as well as their trials with addiction."
This relationship between his life and work is something that Yusaku Maezawa, the Japanese art collector who spent $110.5 million USD on Basquiat's 1985 Untitled earlier this year, also believes to be important. "I truly identified with Basquiat's roots," he explains over email. "He was an unknown street artist who happened to be in the right place at the right time for his artwork to capture attention." Asked what it is about Basquiat's work that has made him spend such vast sums of money, Maezawa says simply that "he was always sincere in his paintings," and that "Basquiat's art has got a power to impress the viewer only with a single painting."
Discussing what it is about Basquiat's work that means subsequent generations have continued to admire it, Nairne once again points to Basquiat's life: "Basquiat's parents were of Haitian and Puerto Rican descent and he was raised in a trilingual Brooklyn household," she says. "This fluidity between different languages may partly explain his fantastic capacity to distill ideas down into phrases, images and symbols laden with meaning." This ability was something that was present in Basquiat's work right from when he and Al Diaz were graffiting the streets of Lower Manhattan with short and succinct SAMO tags that satirized popular culture, politics, and the art market.
For Diaz, the phrases he and Basquiat wrote have far from lost their power. "I realize that not much has changed, perhaps the observations we made then have even more relevance now." It's a view also shared by Nairne, and arguably the main reason that Basquiat is seen as one of the 20th century's most important artists: "These are works that are passionate and political," she explains. "They manage to speak both to the specific socio-historic context of New York in the late 1970s and 1980s, but also to our own culture today."
Basquiat: Boom For Real opens at the Barbican Art Gallery in London on September 21 and runs until January 28.