Everything You Need to Know About HYPEFEST
October 6-7. Brooklyn, New York.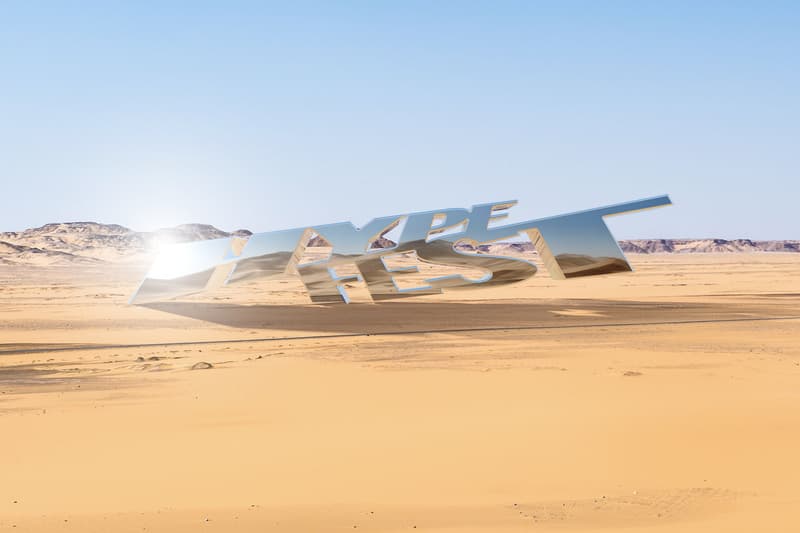 This fall, HYPEBEAST is bringing you an intimate experience of all things art, creativity, fashion, music and more in physical form with HYPEFEST.
The 2-day weekend, October 6-7, will encompass everything from music and art, to fashion and footwear. Within the location (address TBA), guests will be able to experience curated culture at its finest. The festival is unlike any of its kind and beyond just a shopping event — every aspect is highly-curated, educational, and accompanied by premium, unexpected showcases.
You'll find exclusive products from the likes of UNDERCOVER, sacai, Heron Preston, Awake NY, MIDNIGHT STUDIOS and more. Hiroshi Fujiwara (the POOL aoyama, The PARKING GINZA), for the first time, will bring his concept shop THE CONVENI across the sea to the United States. Alongside the rare shopping experience, an exclusive collection with Pokémon is being unveiled, known as THE THUNDERBOLT PROJECT.
Sneakerheads won't want to miss what brands such as adidas Originals and PUMA have to offer in the realm of collectible footwear. For travelers, RIMOWA will utilize Hypefest to release its latest collection. Elsewhere, ALYX, Aimé Leon Dore, Readymade and A-COLD-WALL* will present new items, and special project releases from Roborace x ACRONYM and Katsuhiro Otomo's Akira will see their inaugural reveal — only at Hypefest.
All products from listed brands will be available exclusively at the event and can only be purchased from October 6-7 for Hypefest attendees. Moreover, every product purchased at Hypefest will be shipped to their customers, so that guests can freely enjoy the festival without having to carry and worry about your new prized possessions.
View the full brand list below and stay tuned for more product reveals coming soon.
AAPE
ACRONYM x Roborace
A-COLD-WALL*
adidas Originals
Aimé Leon Dore
1017 ALYX 9SM
Ambush
AMKK
Awake NY
BAPE
BBC
Beats By Dr. Dre
Cherry
Club75
C.P. Company
Diesel
Expert Horror
FCRB
Frenzy
G-SHOCK
G-Star Raw
Girls Don't Cry
GOAT
Helinox
Heron Preston
Ignored Prayers
John Elliott
Lacoste
Mains
Marc Jacobs
Marcelo Burlon
Medicom Toy
Midnight Studios for Courtney Love
Moncler x Palm Angels
Needles
NEIGHBORHOOD
New Era
No Vacancy Inn
Online Ceramics
Places + Faces
Psychworld
PUMA
Ray-Ban
Readymade
Richardson
RIMOWA
Rokit
Sacai
Seventh Heaven
Shopify
Siberia Hills
Someware
Studio Seven
The Brilliance
THE CONVENI
THUNDERBOLT PROJECT BY ◾️◾️◾️◾️◾️& POKÉMON
UNDERCOVER
The event, which welcomes Sarah Andelman and Hiroshi Fujiwara as committee board members, will also feature the most informative and interactive atmosphere for guests who are curious to understand the culture in which they live; engulf yourself in the most stunning art from the world's greatest artists, both world-renowned and upcoming; learn the secrets of the industry, or listen to rare, fascinating stories from the most revered designers and influencers; view the stunning visuals while tasting the best in what the culinary world has to offer. The culmination of this all will involve live performances from the best artists, surprises throughout the weekend and so much more.
Since culture and learning shouldn't have a price attached to it, tickets will be free for all guests to take in everything within the HYPEBEAST universe. No class system, no line-skipping, no scalping; just the best festival experience possible.
Experience all of what Hypefest has to offer, and grab your free tickets from September 18 at 12 P.M. EST on hypefest.com.