Killmonger From 'Black Panther' Is Getting His Own Comic Series
In a story billed as, "the fall of Erik Killmonger."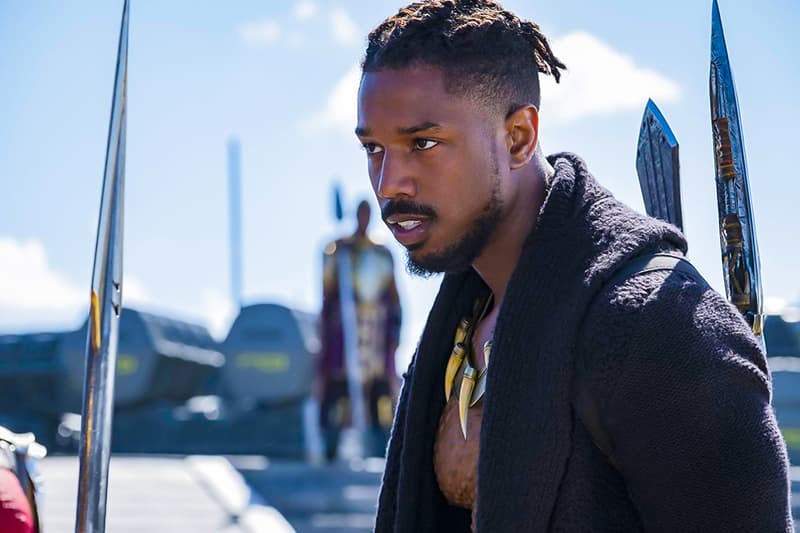 Michael B. Jordan brought the villainous Killmonger to prominence following his highly-praised adaptation of the character in this year's Black Panther movie. Now, the breakout antagonist will get his first solo series in the form of a five-issue Marvel Comics story written by Brian Edward Hill (Detective Comics) and illustrated by Juan Ferreyra (Green Arrow).
The miniseries will trail the character before he becomes a villain, following him graduating from MIT and the choices he made in a story billed as "the fall of Erik Killmonger." "To me the iconic fight between Erik Killmonger and T'Challa is tragic," Hill told Vulture. "It's something that shouldn't happen. It's a conflict that's borne from a tragic misunderstanding and a young man who was violently taken from his home. He grew up in exile and had only his anger to nurture him."
According to Hill, Killmonger and T'Challa being enemies is a failure of society, not a struggle between good and evil. Catch Killmonger #1 in December.
In other entertainment stories, we think Michael B. Jordan could potentially replace Henry Cavill's Superman.
My cover for Killmonger #1! this December from @Marvel !! pic.twitter.com/EK7gA8ZI3T

— Juan Ferreyra (@juaneferreyra) September 17, 2018