What to See at This Year's Chicago Architecture Biennial
The theme will explore architecture's relationship to culture and history.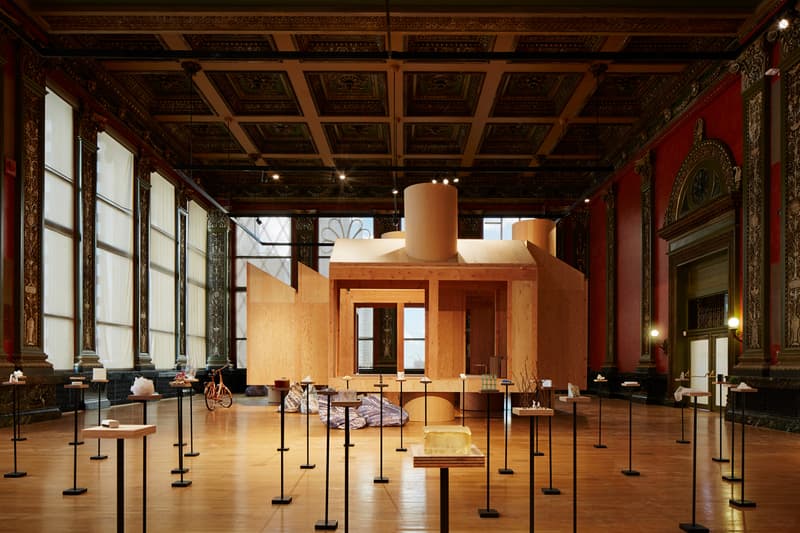 The 2019 Chicago Architecture Biennial kicks off next week and for this installment, it will explore how architecture "shapes, and is shaped by culture, history, and nature around the world." Titled "…and other such stories", the event will encompass over 40 exhibitions that reflect on where the field stands today and how it can be used in a more sustainable and fair manner. The key themes will center on public and social housing conditions, how spaces of exclusion define urban and global citizenship, the varied cultural histories of land, and alternative designs and relationships between land, nature, and society.
Exhibitors will represent several countries and organizations from around the world, such as Berlin-based photographer Akinbode Akinbiyi, whose images capture communities in urban environments. Movimento Sem Teto do Centro will show an installation that spotlights the dynamic social movement happening in São Paulo. Chicago native and artist Theaster Gates, who was named to Prada's Diversity Council earlier this year, will share projects that analyze systems of ownership regarding land and property.
The Chicago Architectural Preservation Archive along with architectural studio Decolonizing Architecture Art Residency (DAAR) will touch on colonization and culture, unveiling how certain narratives and people have been displaced throughout history. Meanwhile, Sweet Water Foundation and artists Tiffany Shaw-Collinge and Tanya Lukin Linklater will offer installations and performances that revolve around reclaiming social spaces and heritage. On the environmental side, Carolina Caycedo's work will highlight architecture's impact on nature, while Oscar Tuazon will approach the topic from a design and educational standpoint.
Several other individuals and groups are slated to appear during the Biennial, which opens on September 19. Visit the Chicago Architecture Biennial's official website for more details and a calendar of events.
For more news, read about the British Textile Biennial, which will feature an exhibition of 1000 Archival adidas sneakers.