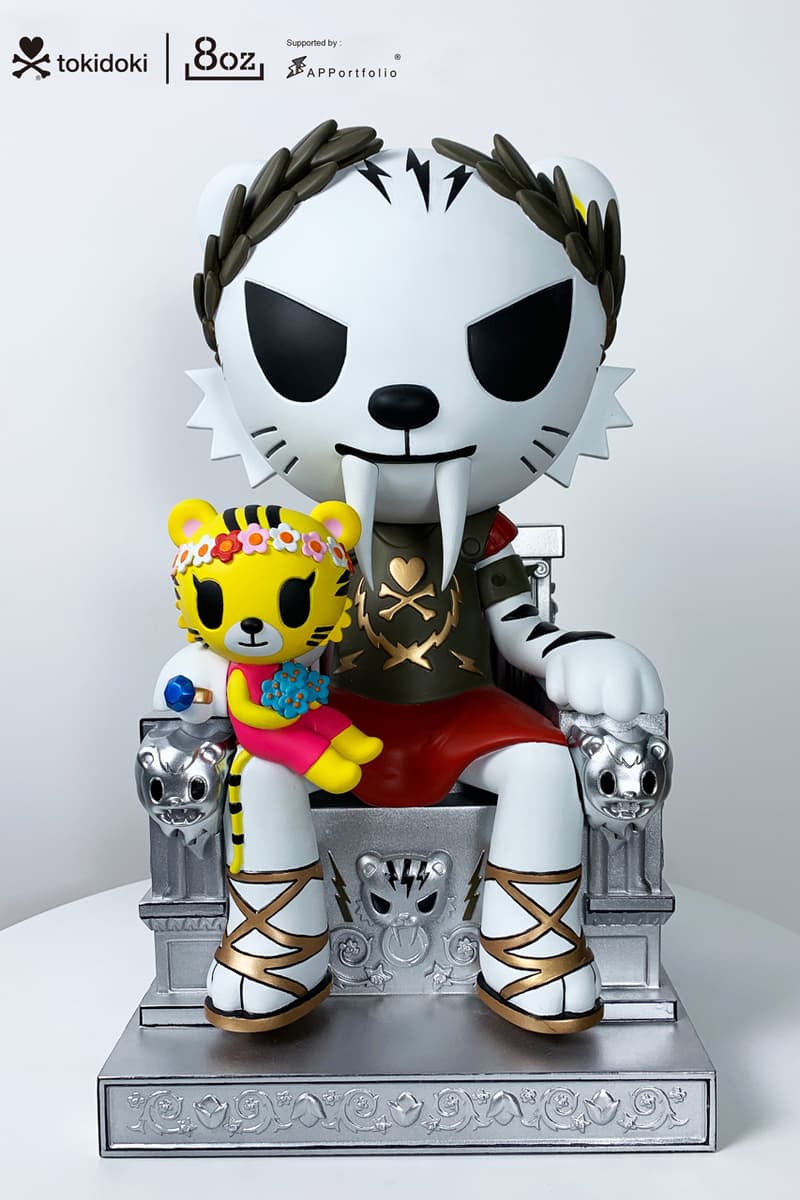 1 of 6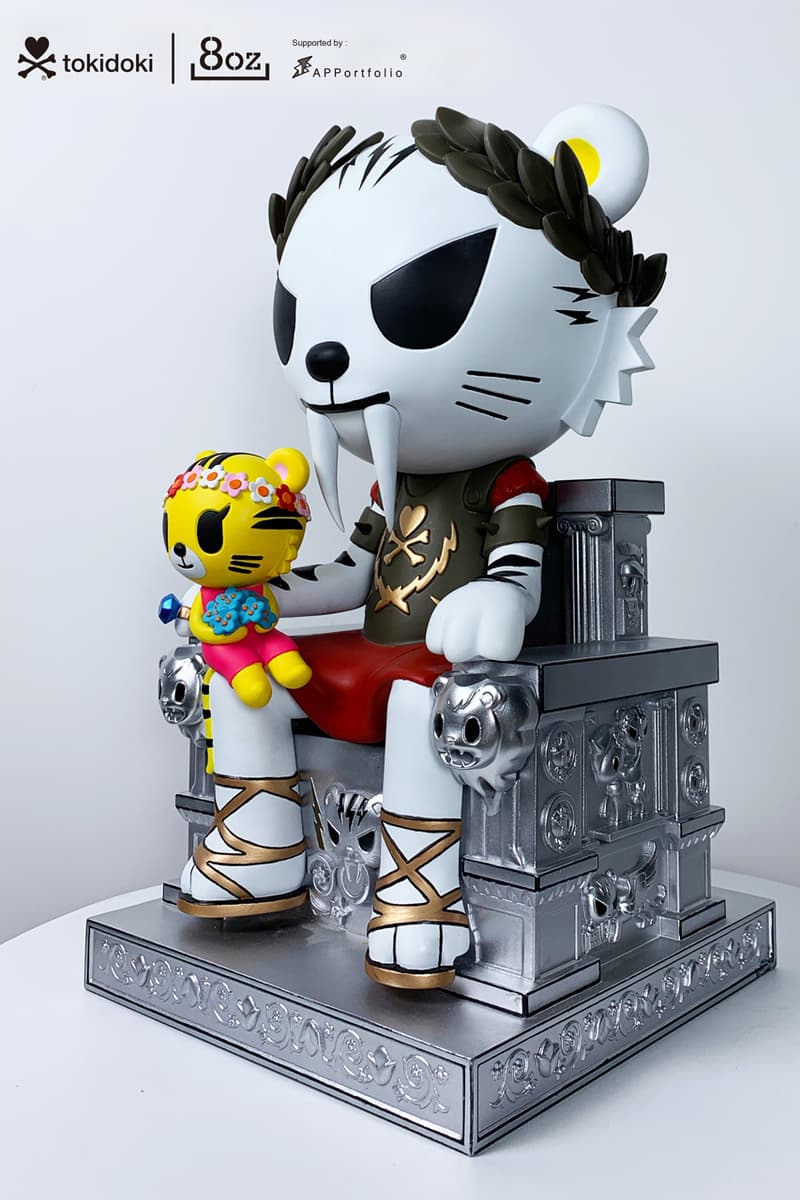 2 of 6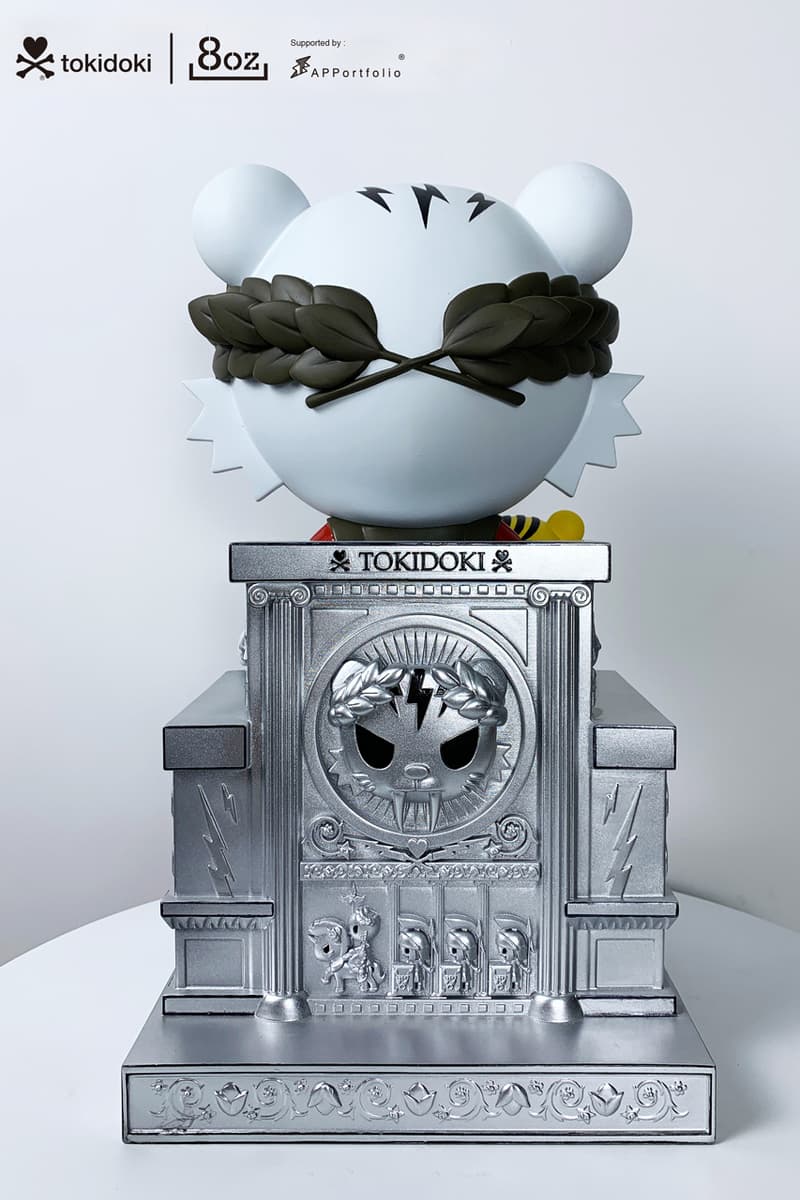 3 of 6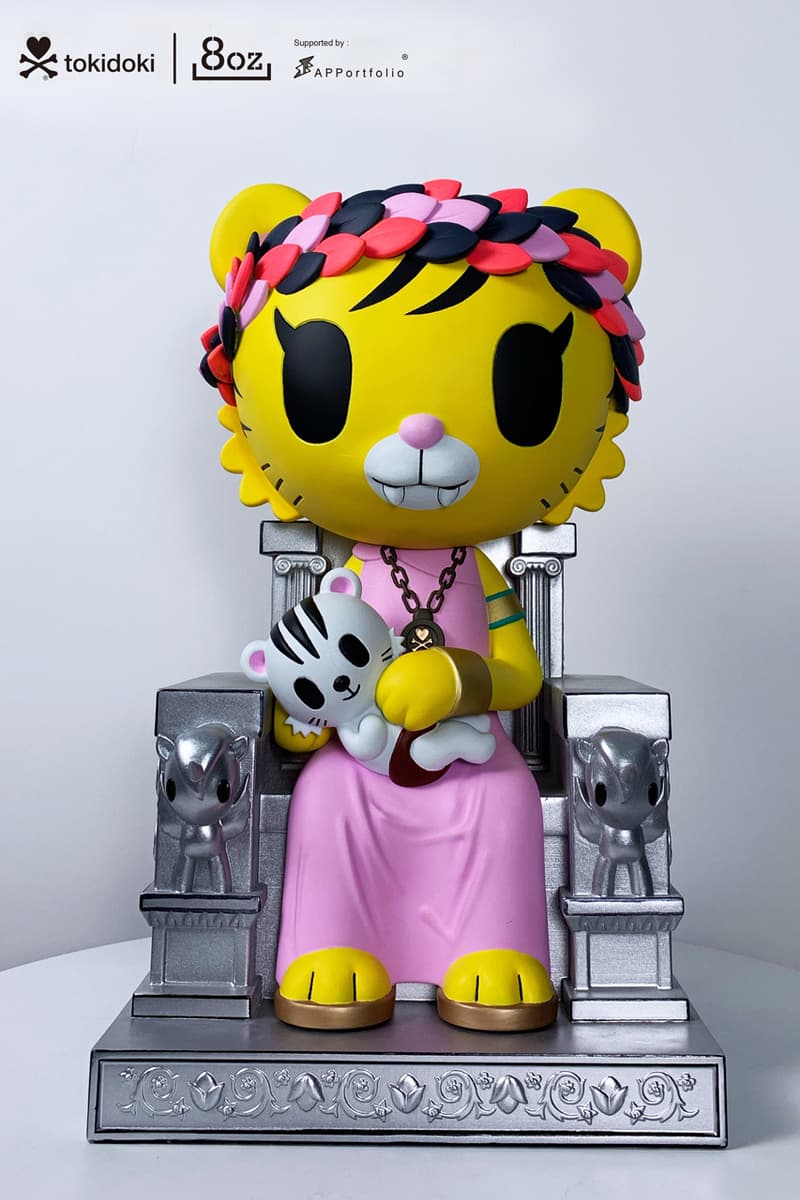 4 of 6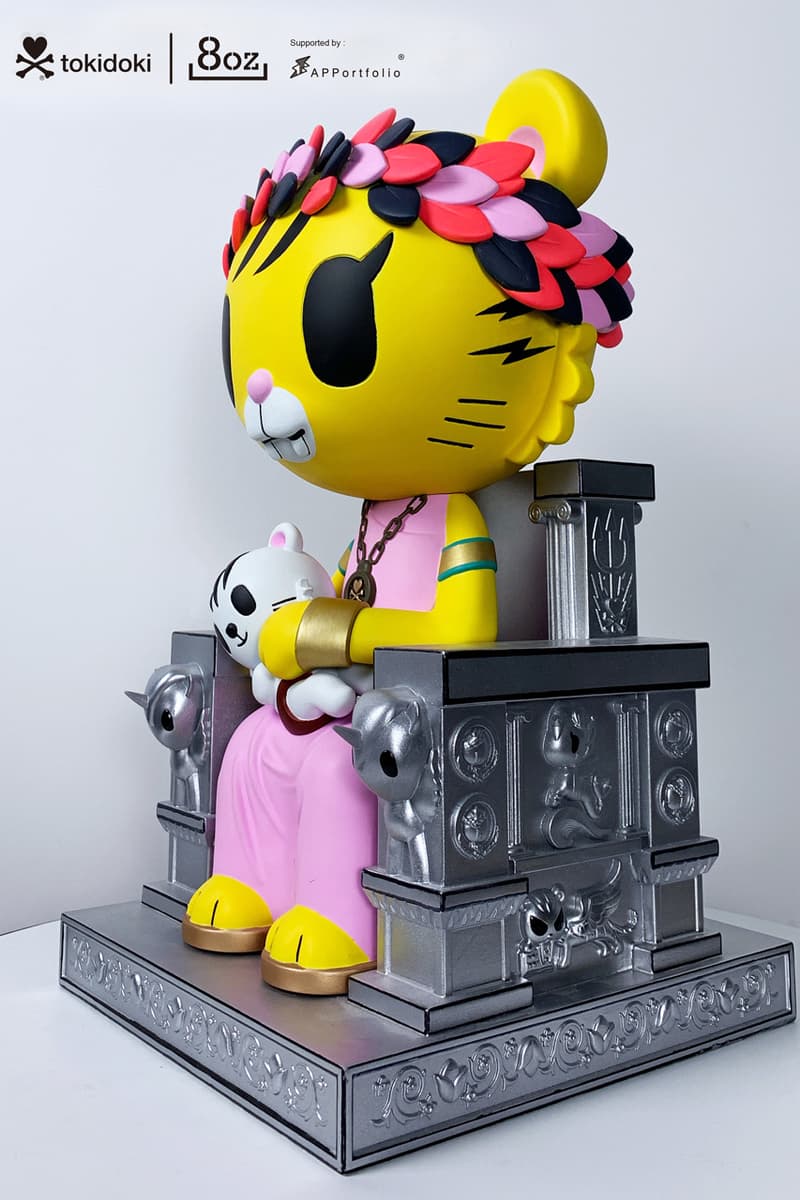 5 of 6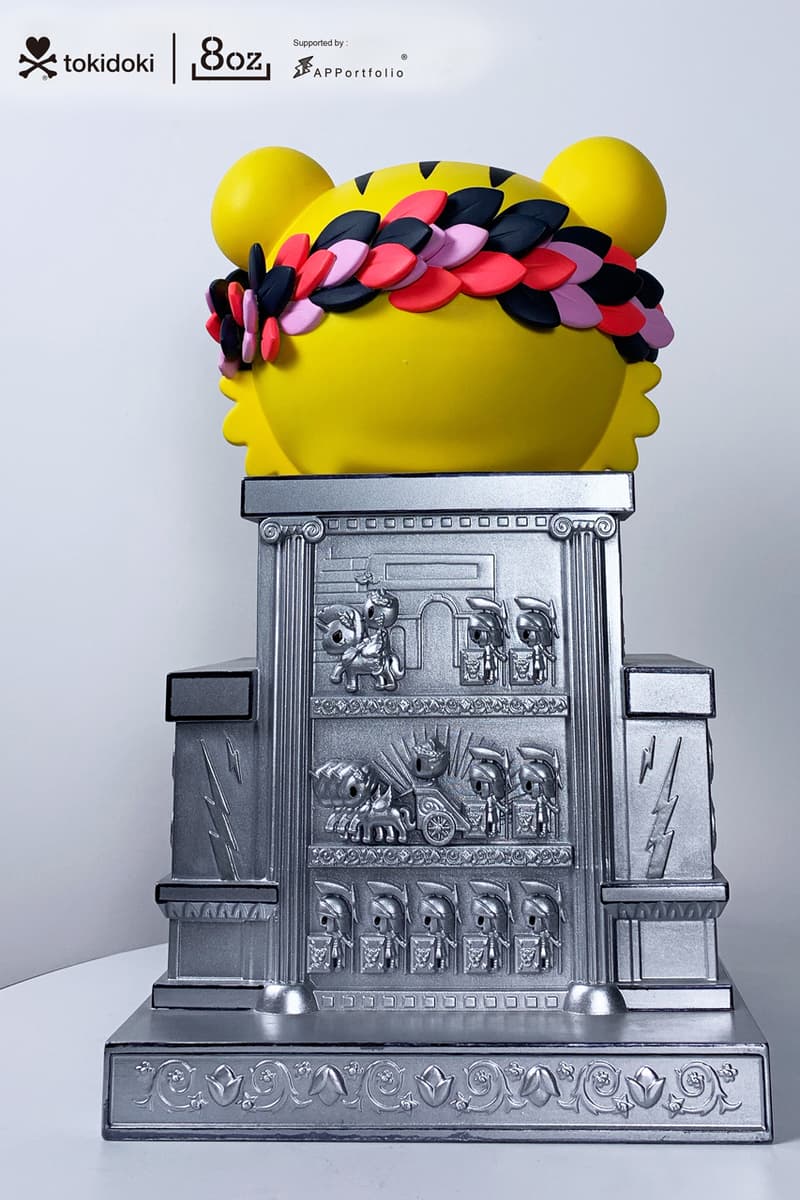 6 of 6
tokidoki x 8oz Release Salaryman Tiger Family Figures in New Size
Influenced by Simone Legno's own family.
---
8oz, the brand owned by international art platform APPortfolio, has dropped two 37-cm-tall figurines in collaboration with tokidoki. The Tiger Family collectibles feature Salaryman, a character designed by tokidoki's co-founder and Chief Creative Officer, Simone Legno.
Dressed in ancient Roman clothing and seated on metallic silver thrones, the Salaryman Tiger characters were inspired by Legno's home city of Rome. The male and female characters, which gained attention when giant outdoor sculptures of them were placed outside a shopping mall, hold their children in their laps as a show of strong family unity. Released in a size twice as big as past tokidoki collectibles, the tokidoki x 8oz figures serve as larger-scale additions to a collection.
Simone Legno explains how the Salaryman Tiger Family came together :
"My Tiger Nation family has many important elements that are very dear in my life. First of all, the Salaryman design is my favorite character and tiger is my favorite animal. These designs are all about family and in fact, family is the most important thing to me. This has been so since I was a child, and even more so now that I am the father of a girl and boy. I feel I exist, work and breathe just for them right now. The choice of this Tiger family being in ancient Romans look is because Rome is my home town, and I love and feel pride for its rich history and iconography."
The tokidoki x 8oz figures are available now on 8 oz's website. Each male and female figurine is priced at $358 USD and released in a quantity of 250.
Elsewhere, Moleskin taps Steven Harrington for a psychedelic collection of sketchbooks, phone cases and pouches.