New York's Iconic Paris Theater Faces Closure After 71 Years
An end of an era.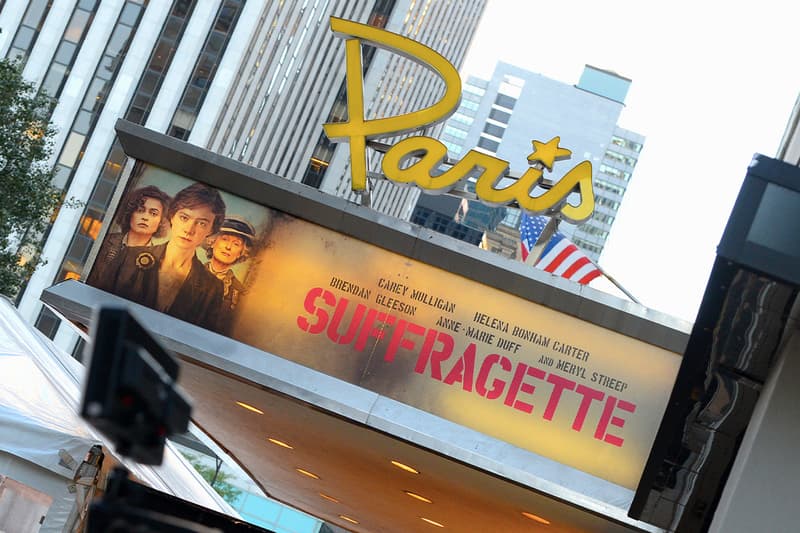 It's an end of an era for New York City's iconic Paris Theater as it comes to a fold after a glorious 71-year-long run. The closure is joined by other old venues like the Ziegfeld Theater which have struggled to stay afloat amidst the shifting landscapes of the film industry and dynamic urban development.
Located just off Fifth Avenue next to Berdorf Goodman and the Plaza Hotel, the Paris Theater has been a historic venue close to the heart of many cinephiles and filmgoers alike. It first opened in 1948 when actress Marlene Dietrich cut its ribbon in the presence of the US Ambassador to France. The single-screen venue consists of 581 seats and has reeled countless arthouse pictures, making it an important destination for French fare and other foreign films.
There's currently a sign posted up on the windows that read "Unfortunately, our lease has ended and the Paris Theatre is now closed. We would like to extend our sincere appreciation to all of our guests over the years. Thank you for your patronage and we regret that we cannot continue to serve you." Though numerous pleas have been made to preserve the building and its legacy, it seems the Solow real estate family will still be going through with the closure – the theater occupies prime real estate and could be used for more lucrative opportunities. The Paris Theater marks the final single-screen venue in New York to shut its doors after the Ziegfeld, the Lincoln Plaza and the Sunshine in just the last two years.
Elsewhere, the story of Bill Gates' fascinating life will be told in an upcoming Netflix docuseries.
End of an era: The Paris Theatre in Midtown has suddenly closed after months of speculation. Some people showed up today to buy a ticket for #Pavarotti and only learned the news when they arrived. #newyork #nyc ⁦@PIX11News⁩ pic.twitter.com/u1rlIGfz6f

— Summer Delaney (@Summer_Delaney) August 29, 2019