maharishi Explores Heaven & Earth in FW19 Collection
An exclusive first look.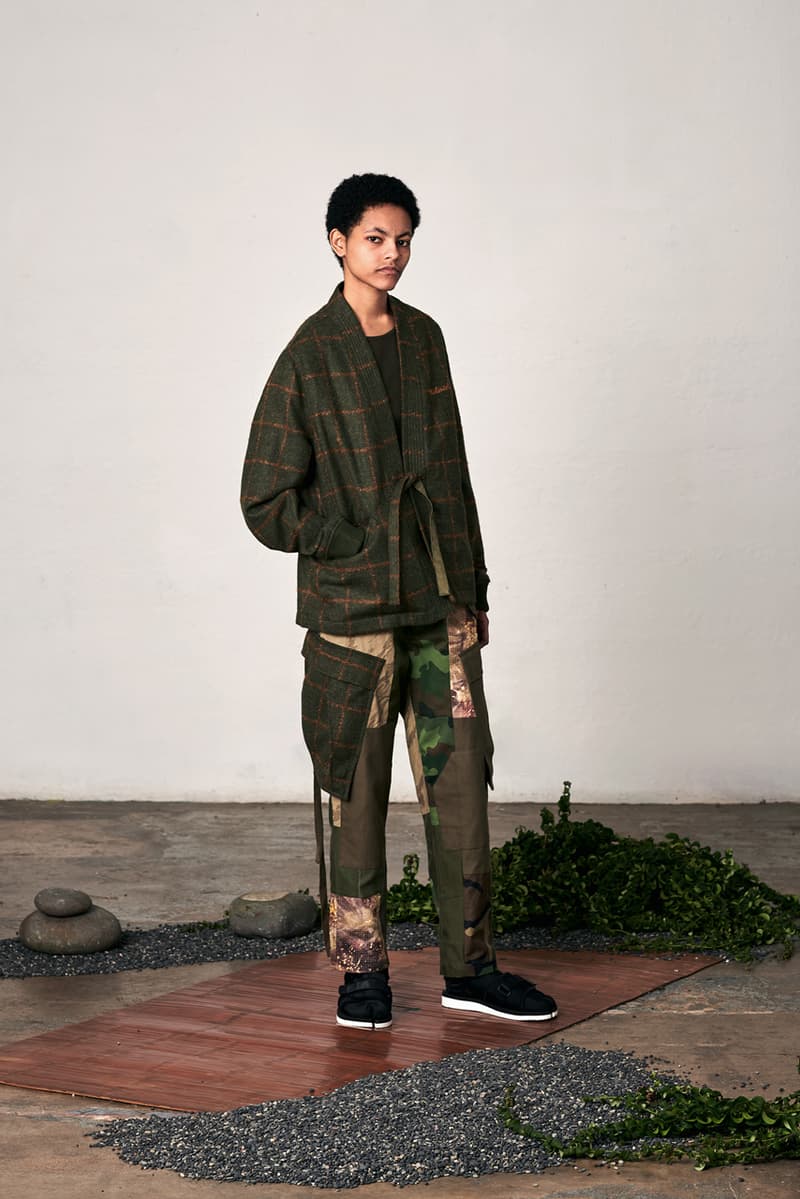 1 of 16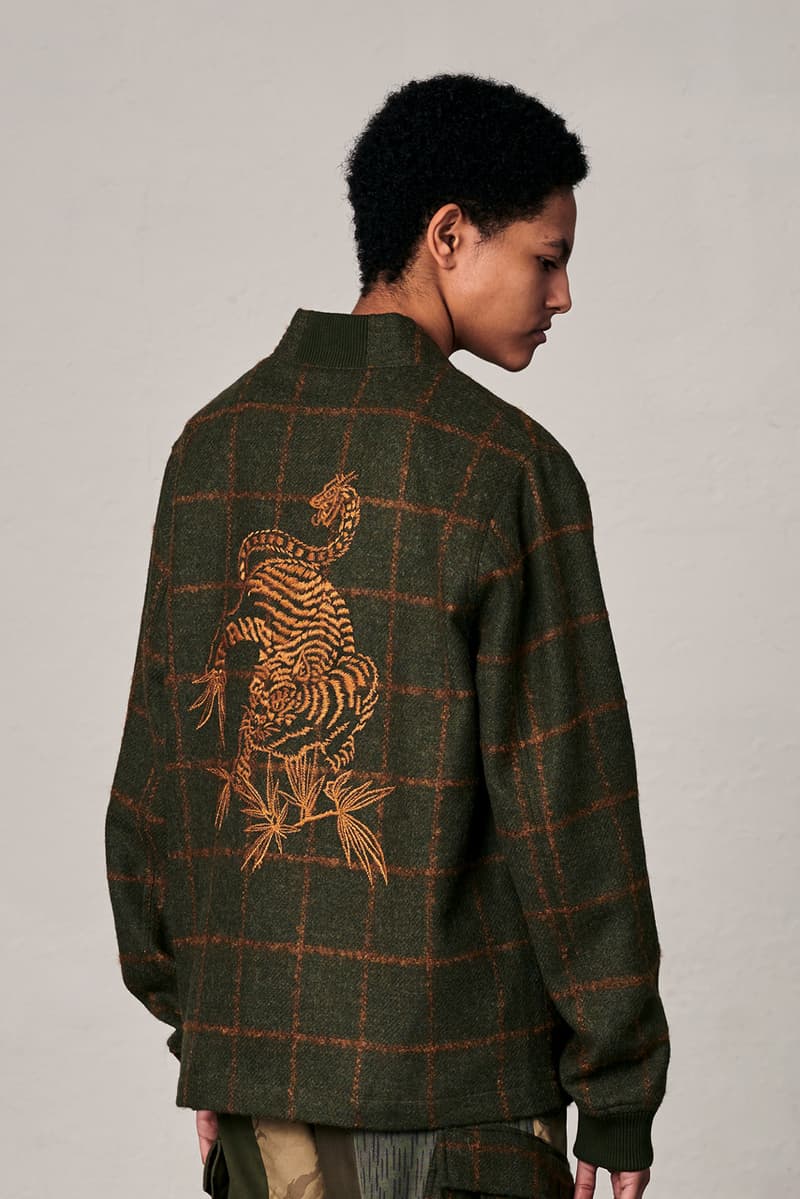 2 of 16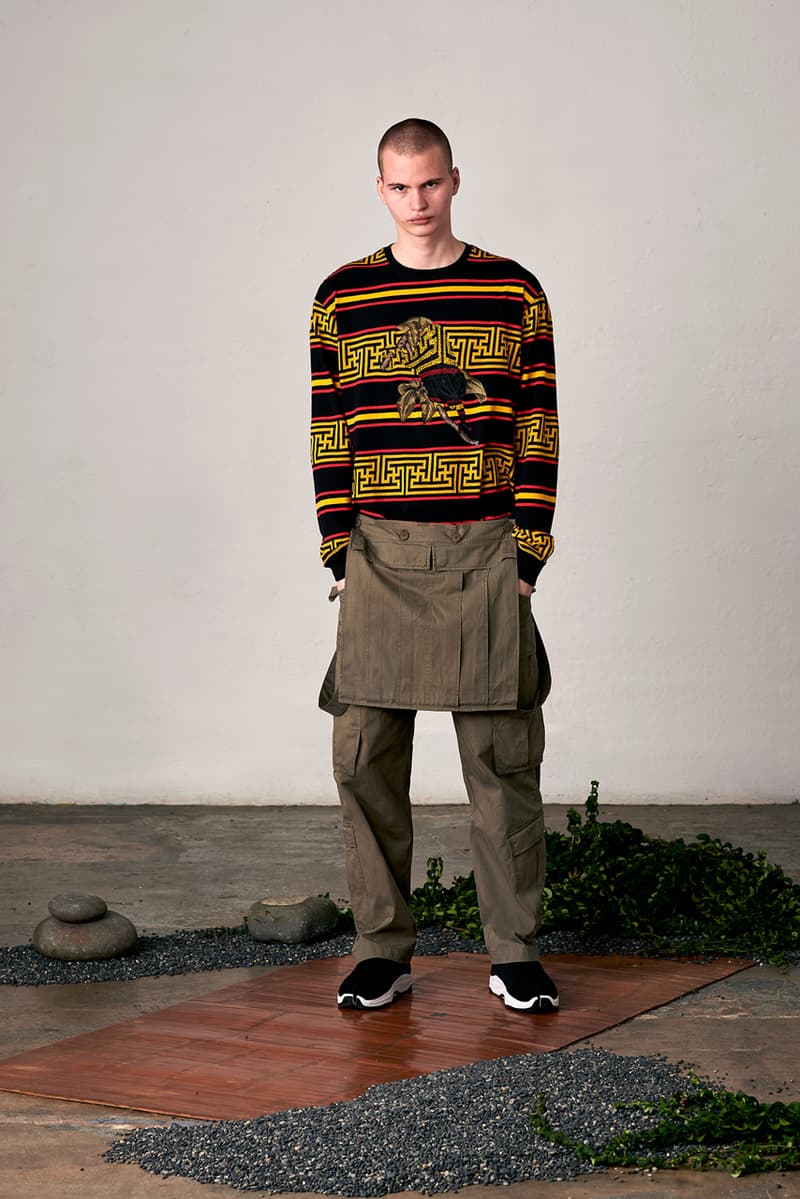 3 of 16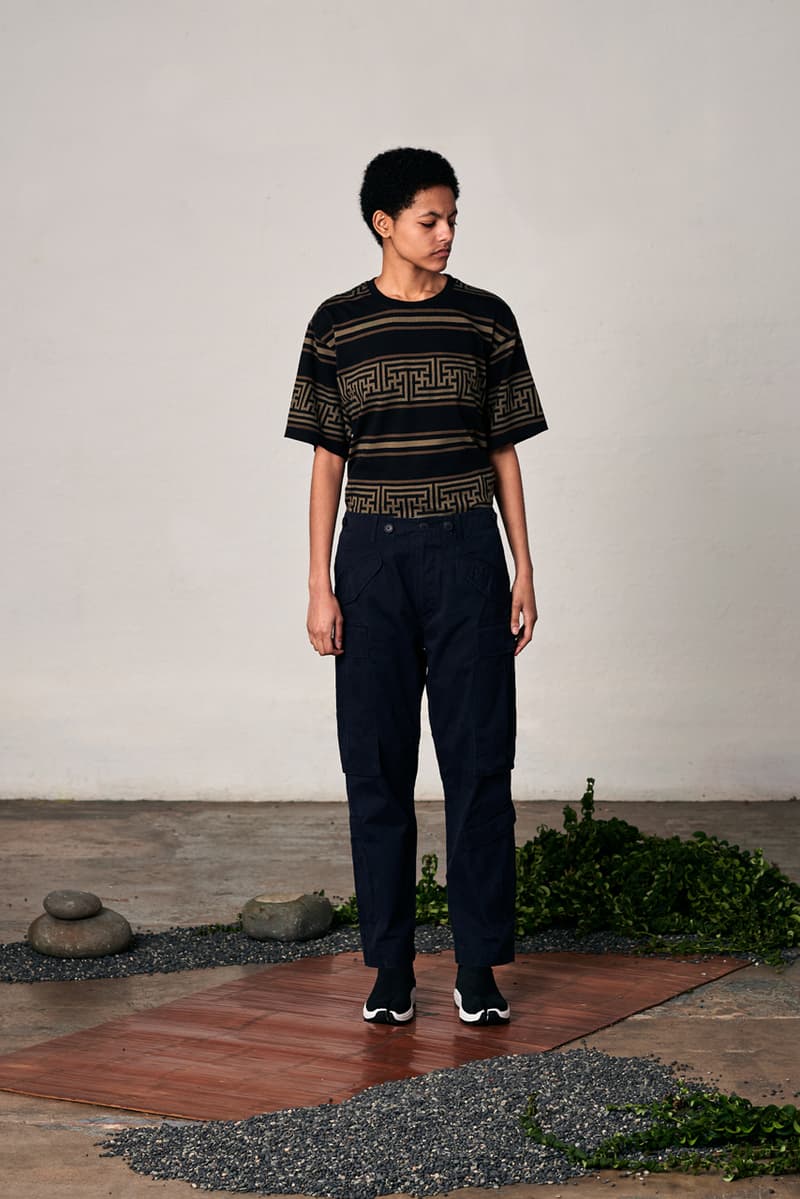 4 of 16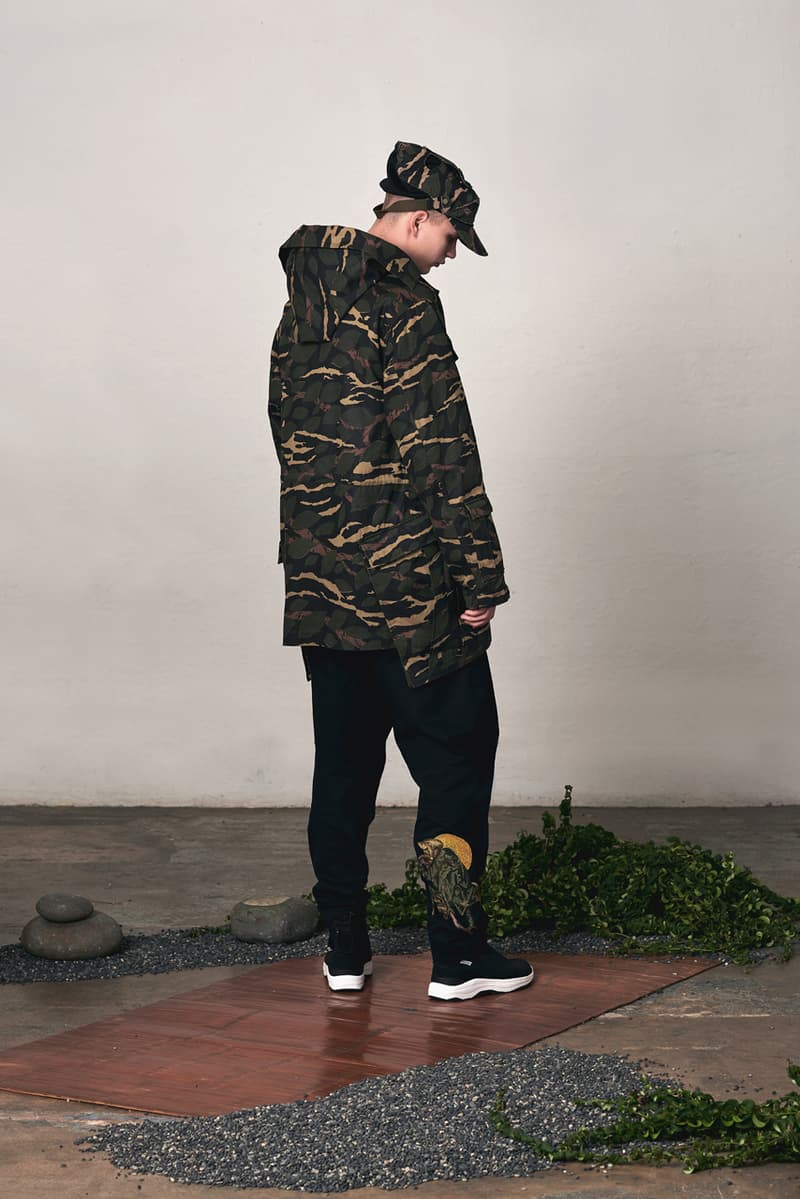 5 of 16
6 of 16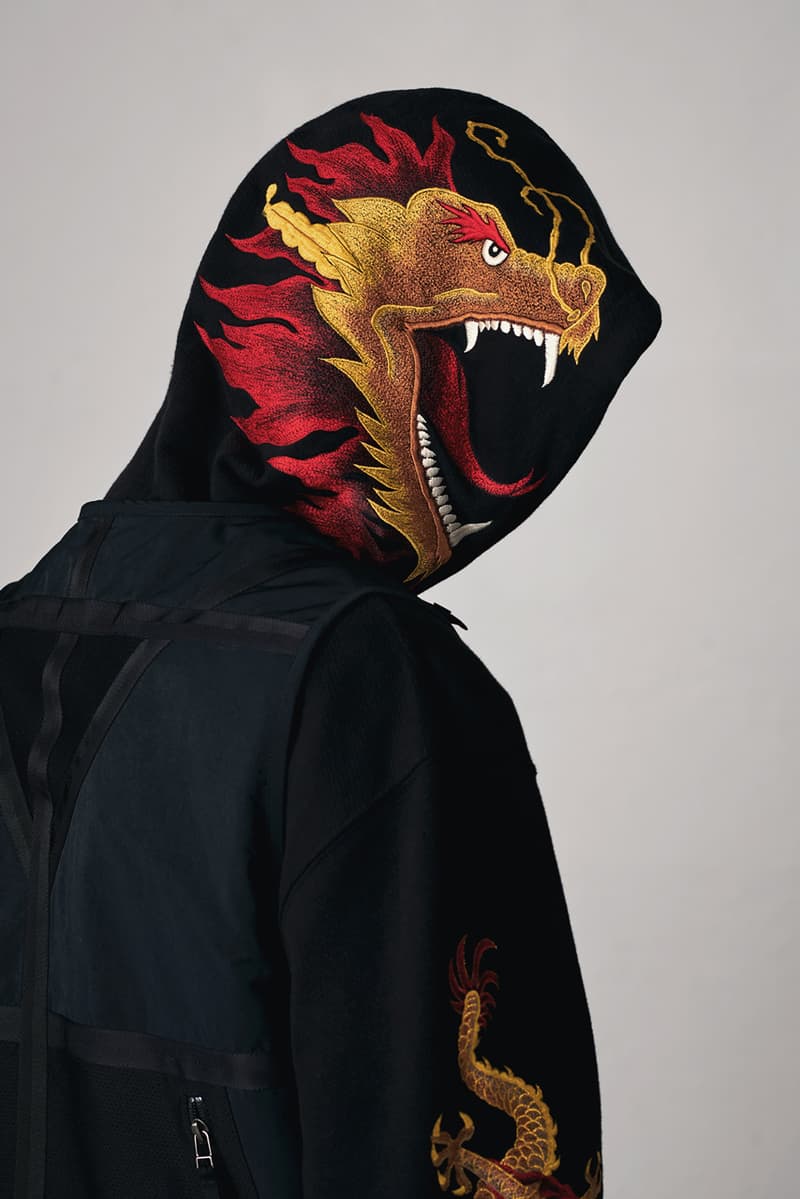 7 of 16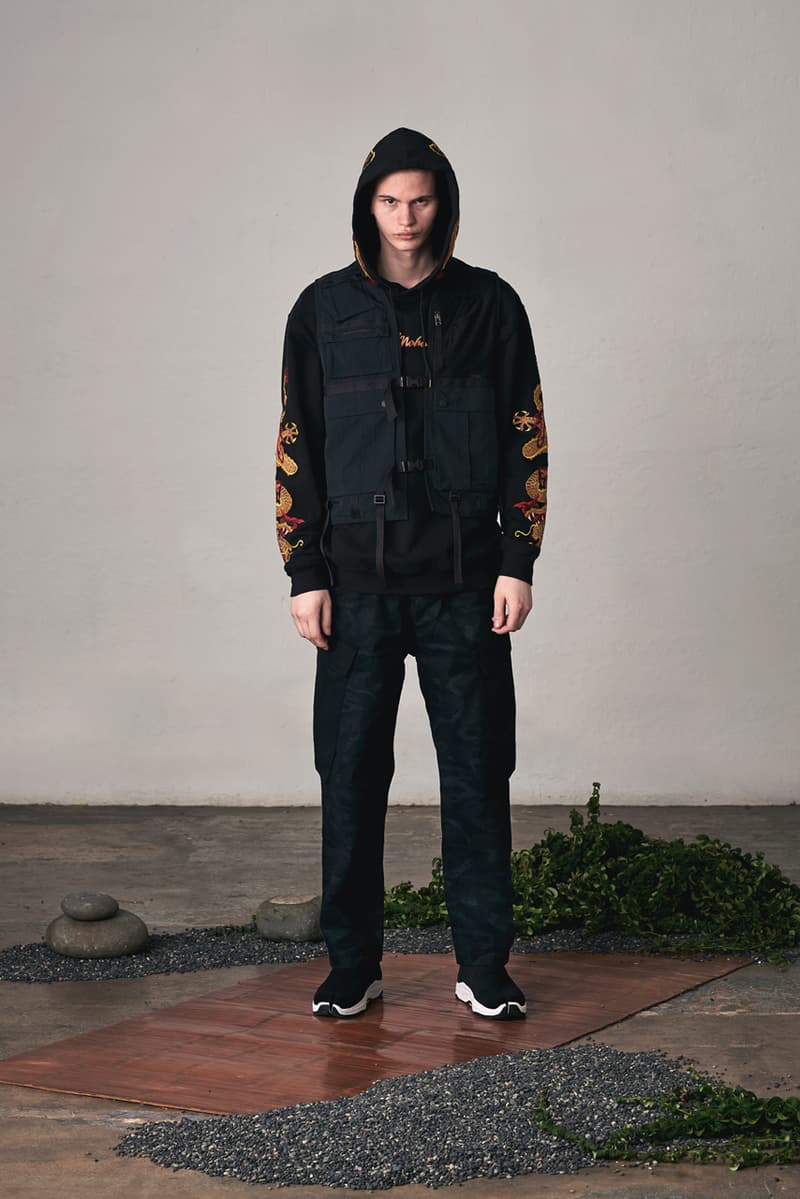 8 of 16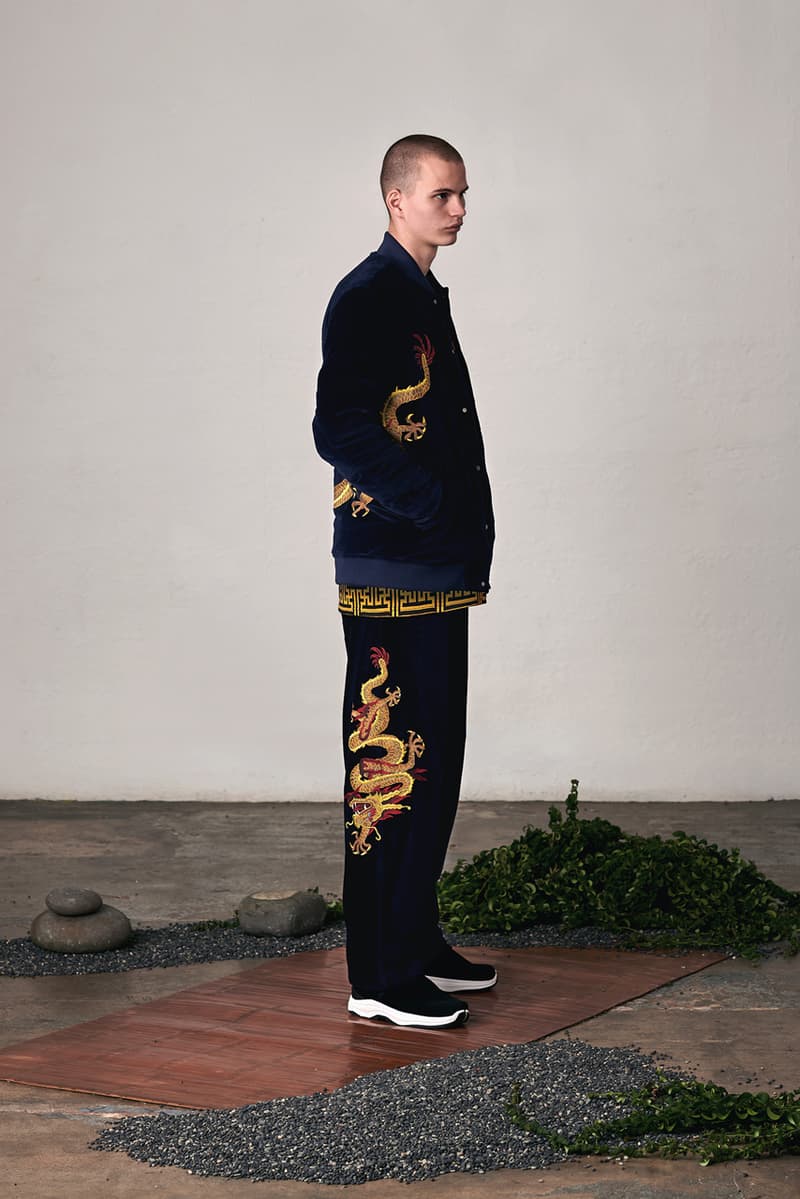 9 of 16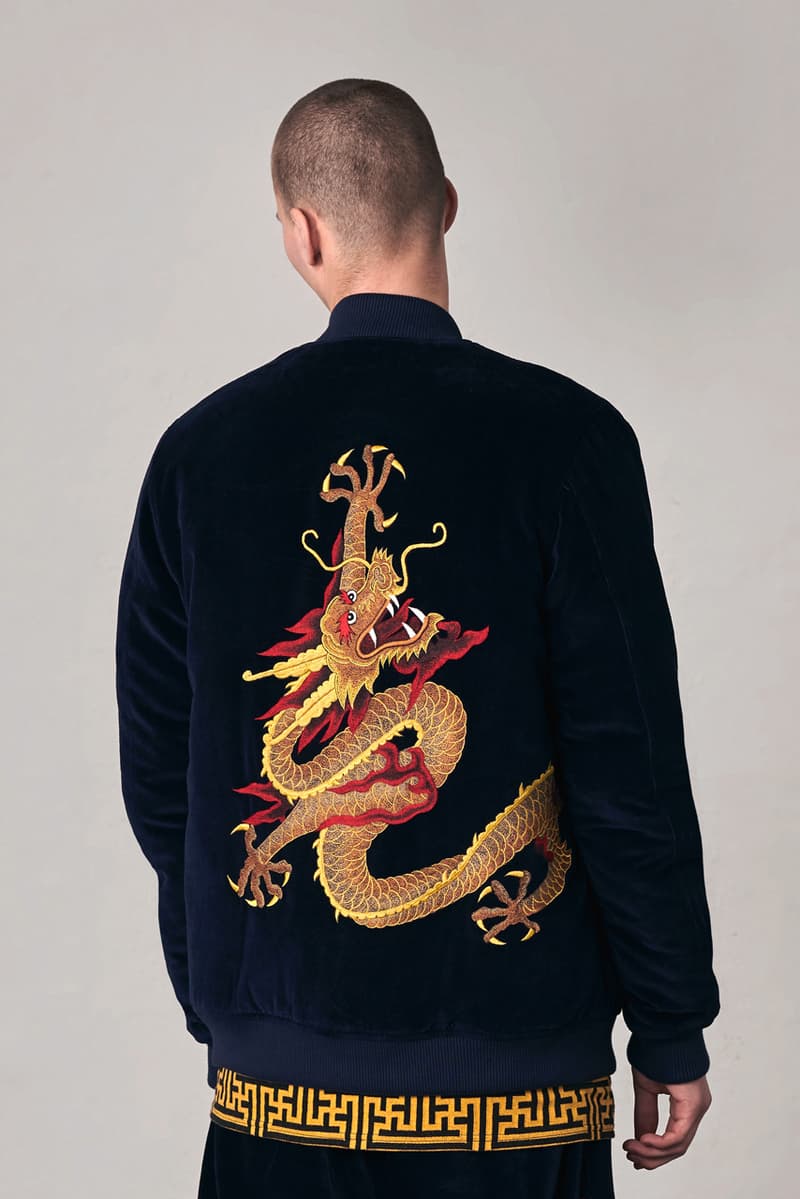 10 of 16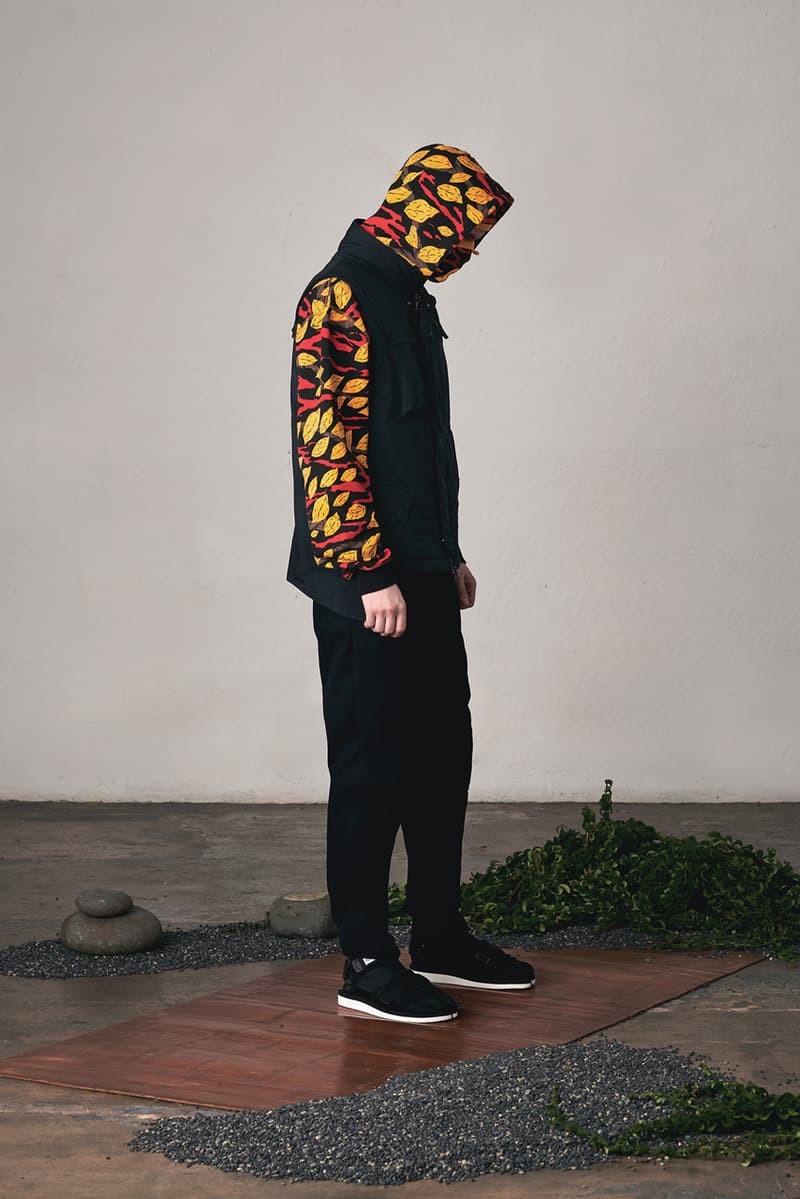 11 of 16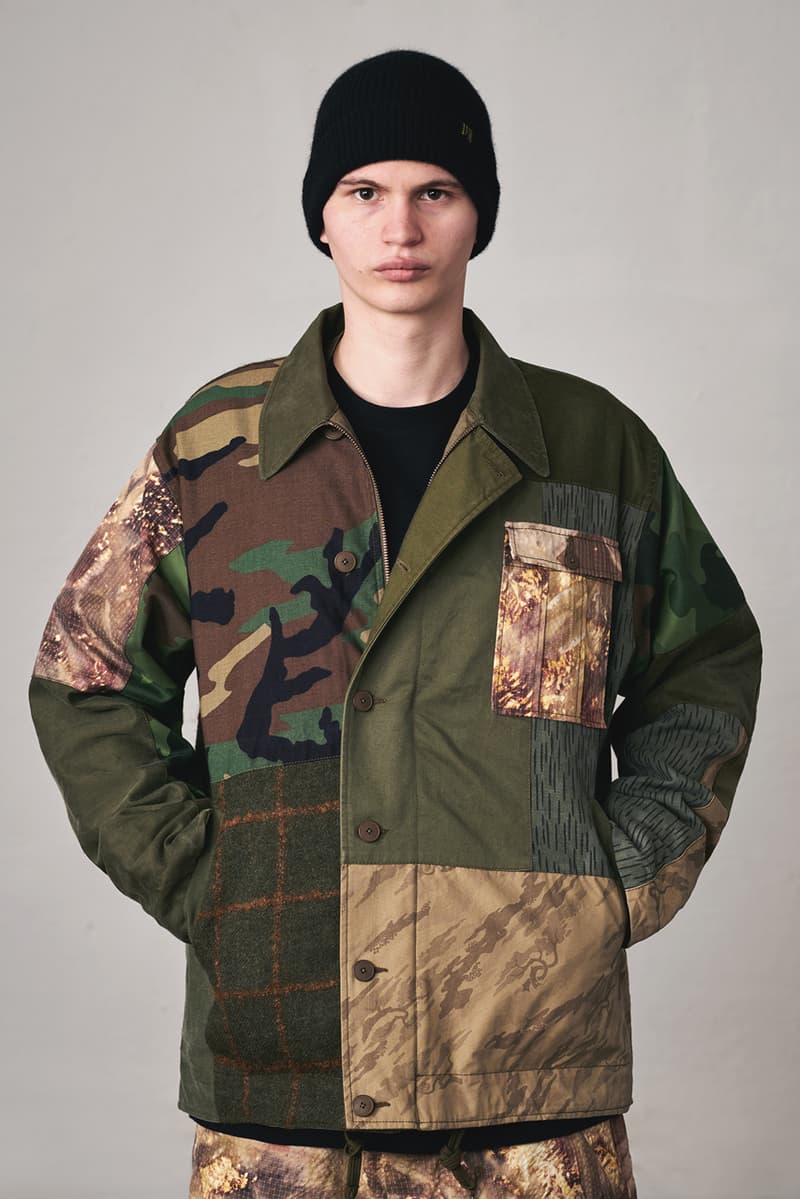 12 of 16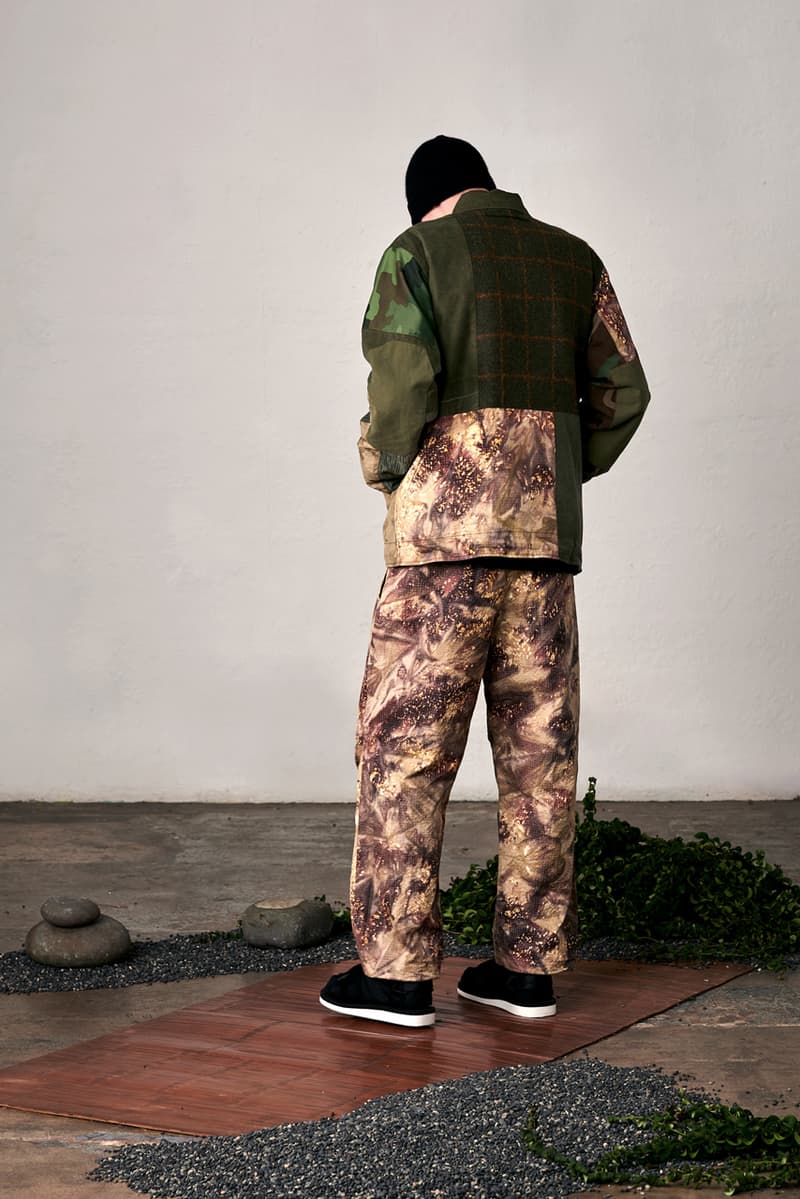 13 of 16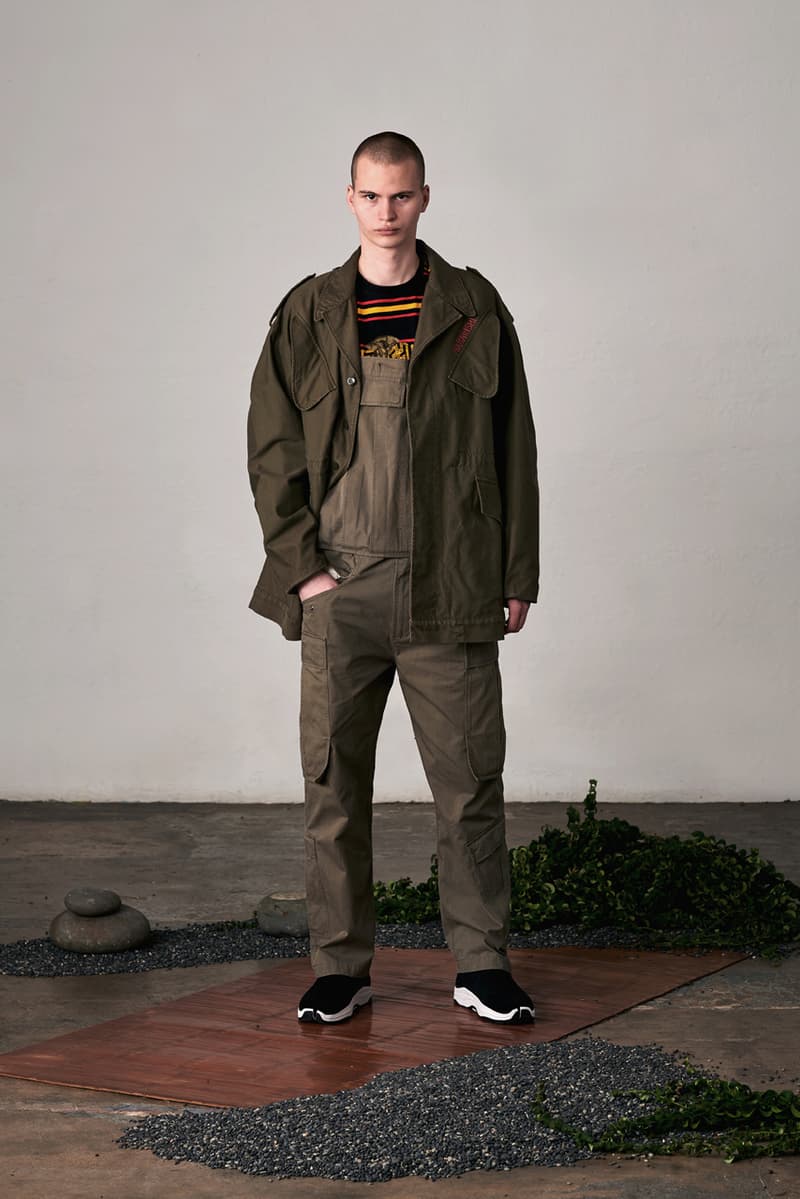 14 of 16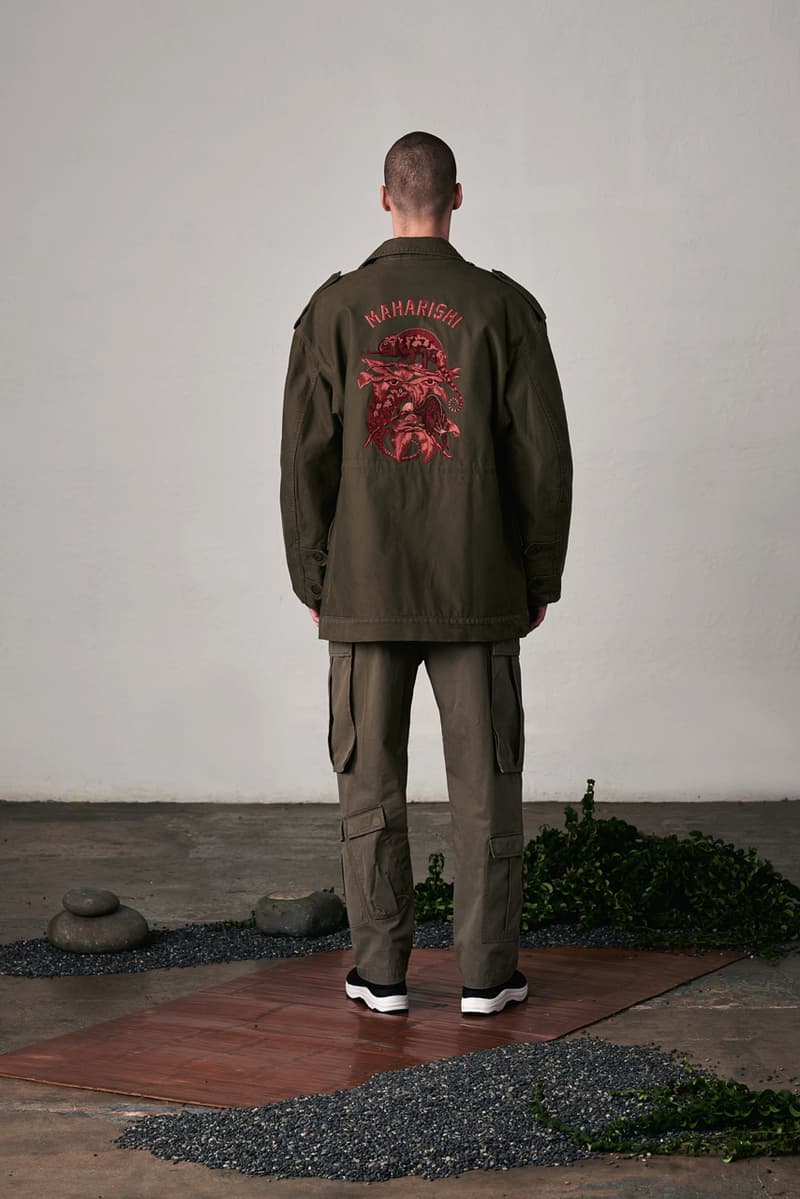 15 of 16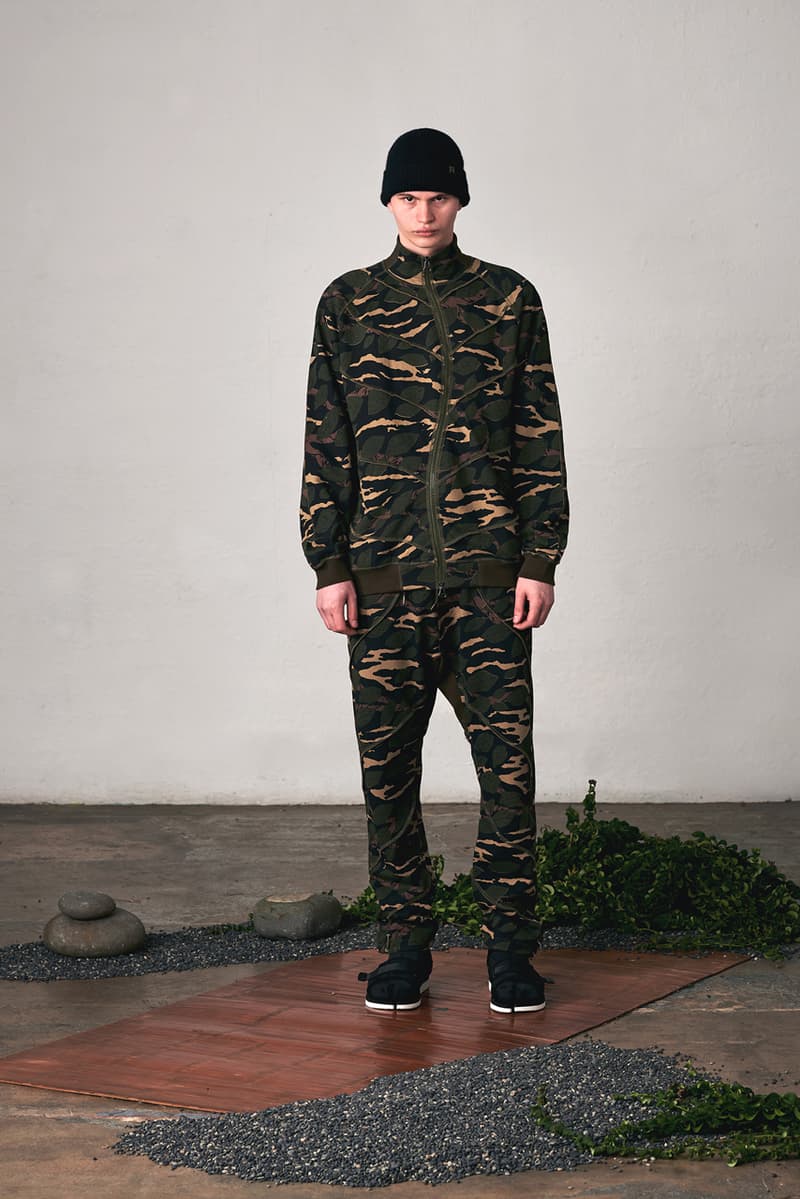 16 of 16
Following the release of its NYC-inspired capsule collection, maharishi returns with "in Heaven, as it is on Earth." The Fall/Winter 2019 collection explores the concepts of paradise and Heaven, and what it would mean to bring these divine ideas to Earth.
The collection includes velvet bomber jackets, mixed-pattern coats, ornate short- and long-sleeves, and a tiger emblazoned kimono. Heaven is symbolized through red and gold hues, while Earth is represented in greens and browns. Tiger and dragon embroidery, reminiscent of previous maharishi designs, are also found along details of plants and chameleons — further signals of Earth. A long sleeve features a detailed plant graphic on top of vibrant red and yellow patterning, visually combining the two realms. The Chacruna Pattern is a highlight of the collection, blending together elements of Cuban, Belgian and United States camouflage patterns, and an 'Elm Leaf' camouflage intertwines chacruna leaves with ayahuasca vines.
"in Heaven, as it is on Earth" stays true to the brand's core values surrounding sustainability. While continuing to use organic textiles and natural dye processes, the collection also includes new water-resistant and vegetable-dyed Japanese Nylon. An eco-cupro twill will also be made in Japan from recovered cotton waste. The materials continue to cross boundaries, with tweed wool woven by British heritage mill Abraham Moon & Sons and Cotton Nylon Ripstop sourced from Italy's Majocchi.
Stay up to date with the collection's release and browse previous collections on maharishi's website.
Recently, École de Pensée announced its personalized take on work uniforms in its SS20 collection.