Best New Tracks: Pusha-T, Lauryn Hill, Kano, Mozzy, The Alchemist & More
A wide variety of high-quality sounds.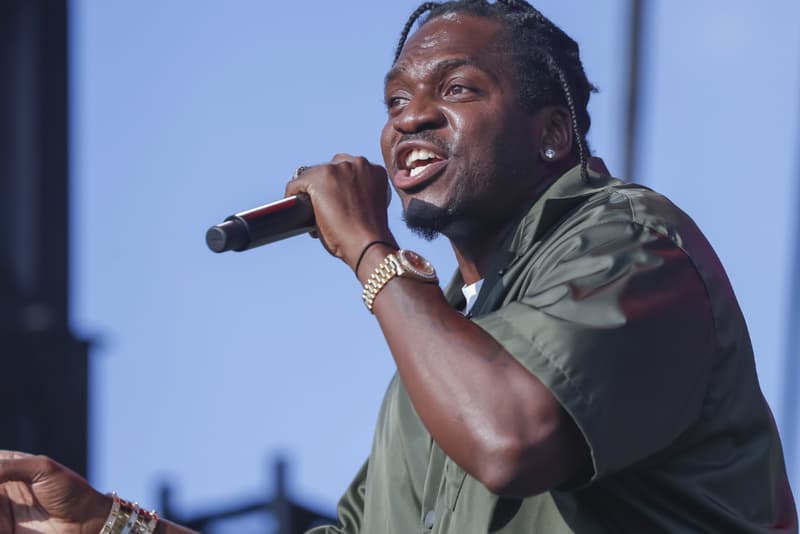 Last week, our Best New Tracks series celebrated new arrivals from Kano, Lizzo, Audrey, Tainy and more. For this week's editorial, we're placing new releases from Pusha-T, Mozzy, The Alchemist, Lil Blood, Bris, Four Tet and more at the forefront.
The Alchemist – Yacht Rock 2
In recent months, The Alchemist has served up a string of high-profile singles, choosing to reconnect with close collaborators like ScHoolboy Q and Earl Sweatshirt for records like last month's "W.Y.G.D.T.N.S." Now, the acclaimed beatsmith is sharing his latest full-length studio project, Yacht Rock 2. Comprised of 12 new tracks, Yacht Rock 2 contains joint efforts with Westside Gunn, Conway, Benny the Butcher, Action Bronson, Roc Marciano, Big Body Bes, Meyhem Lauren, Boldy James and others
Lil Blood, Mozzy, E Mozzy – "Body Shake"
Three of the northern California rap scene's strongest talents unite for "Body Shake," a new visual and collaborative single from the street-seasoned trio of Lil Blood, Mozzy and E Mozzy. The "Body Shake" video was put together by director Tajinder Minhas and editor Trvpyfilms, while Jay P Bangz produced the actual track.
"I create music for myself, shit that I can throw in the deck and vibe out to and cry to and smoke my dope to and enjoy my life to," Mozzy previously explained to The Atlantic, opening up about the process that produces lyrics like those featured in his verse on "Body Shake." "My music based on reality, soulful, very touching, gang-related, heart-felt, full of consequences. It's just the lifestyle we live. I try not to glorify it, I give you the good, bad, and ugly."
D-Lo, Haiti Babii & Mozzy – "Trap Spot"
Once again, northern California's rap community is birthing another essential release. Continuing their separates waves of momentum as solo artists, D-Lo, Haiti Babii and Mozzy come together to represent the modern age of West Coast hip-hop on "Trap Spot," D-Lo's latest major single. Notably, this song features production cooked up by DC Cash and Modxz. Over the years, Mozzy and D-Lo have built up a pretty impressive creative chemistry, having served up heat alongside Shawn Rude, Sleepy D and Dread Tha President on songs like "Dome Shot," "Murda Gang" and "On The Job."
Bris – "Sparked A Fuse"
Towards the beginning of this summer, Sacramento rappers Bris and G-Man delivered one of their region's biggest and best breakout projects of 2019, 10:42. A collaborative tape, 10:42 was billed by Bris as a collection of "songs for real n***as … who are going through real shit. Taking risks to get a bag; dealing with opps, losing their n***as." Now, Bris is preparing listeners for the next major stage of his career: his new solo album I AM FRUITRIDGE. For a preview off that effort, the Sacramento street-star is sharing a new single dubbed "Sparked A Fuse." Brought to life through a Mike Winter Films visual, "Sparked A Fuse" features Zayonthebeat production and is a sign of the gritty real-life stories to come once Bris' upcoming project arrives.
Pusha-T – "Sociopath" & "Coming Home"
For his first major releases since the 2018 debut of his critically-acclaimed DAYTONA LP, Pusha-T is serving up two new singles titled "Sociopath" and "Coming Home." The former record features Kash Doll and boasts production from Kanye West, while the latter contains a rare appearance by Lauryn Hill and is built upon a beat cooked up by the duo of Mike Dean and Kanye.
"This record speaks to mass incarceration," Pusha-T revealed to Ebro Darden, opening up about "Coming Home" for an exclusive Beats 1 interview. "It speaks to just giving hope to those who are coming home and telling people who are locked up and behind the wall that we waiting on them, and we going to be out here as a support system when they get home."
Kano – Hoodies All Summer
Kano gathers ten new tracks for his sixth studio album, Hoodies All Summer. "It feels quite sinister … But a hoodie's also like a defense mechanism — a coat of armor, protection from the rain," Kano shares via an official statement delivered to Apple Music "It's like we always get rained on but don't worry, we're resilient, we wear hoodies all summer. We're prepared for whatever."
Besides Kano, Hoodies All Summer also includes contributions from Popcaan, Lil Silva, D Double E, Ghetts and Kojo Funds.
"You hear where I've come from, you hear my Jamaican influence, you hear the garage in there because of the sped-up vocal, you hear the hip-hop, you hear the grime," Kano told us when asked about the influences he mined for his latest project.
"I don't see myself as a massively political person," Kano adds, opening up about some of Hoodies All Summer's lyrical content and themes. "But I have eyes and I represent the community and if I want to comment on it, I will."
Four Tet & Anna Liber Lewis – Anna Painting
Following up this past June's live album, Four Tet teams up with painter and visual artist Anna Liber Lewis for his first all-new, original project of 2019, Anna Painting. A collaborative effort, Anna Painting clocks in at a lean three tracks, although each cut is essential and worthy of many replays.
"Anna and I have known each other [for] almost all our lives. We grew up in London with overlapping social circles and shared early music experiences as teenagers," Four Tet shares via an official statement posted to Bandcamp. "The collaboration unfolded over several months. We worked in tandem from conversation and correspondence. I made music and Anna responded to it with drawings and paintings, apart from the last track, which I made after having seen her work. It was performed and exhibited at a show called Muscle Memory at the Elephant West gallery in London in early 2019."