G Herbo Criticizes Gun Violence in New Single "Summer is Cancelled"
The rapper's public stance on the issue.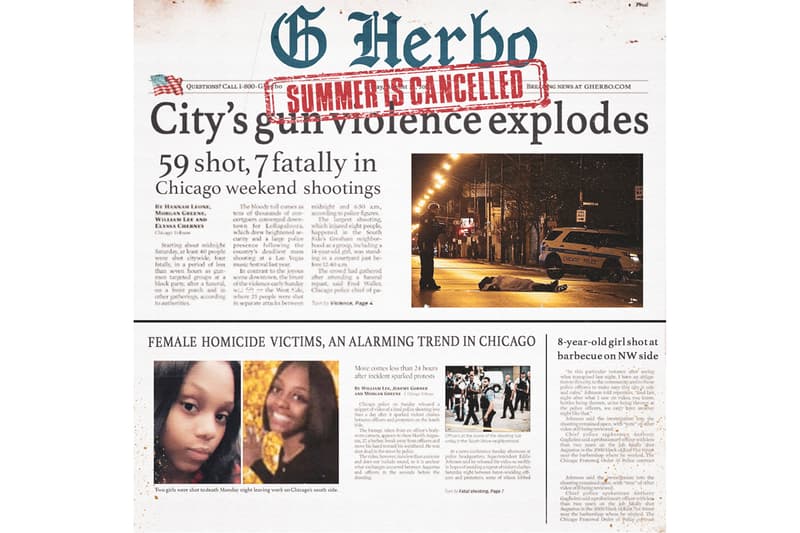 Earlier this year, G Herbo released a 15 track album Still Swervin with Atlanta native Southside. As his first solo offering since the album dropped, G Herbo's new single, "Summer is Cancelled," delivers heavy beats and a deeply personal message.
"Summer is Cancelled," produced by Harry Fraud, decries gun violence through the experiences of someone on the streets and someone who has made it out. The single's cover speaks to the increased gun violence occurring in Chicago with a newspaper graphic that reads "City's gun violence explodes" with a focus on female deaths. G Herbo announced his single release in an Instagram post which he captioned, "I only want my music to represent a part of me & my life in a way so clear that it can save a million lives! PTSD means more to me than just my album it's a life style it's a train of thought it's me…it's my brothers it's you!! It's everything in the world around me…& it's something a lot of people don't understand.."
Stream G Herbo's latest single "Summer is Cancelled" below.
In other news, Lupe Fiasco released the official visuals for his track "Cripple" featuring Elena Pinderhughes.