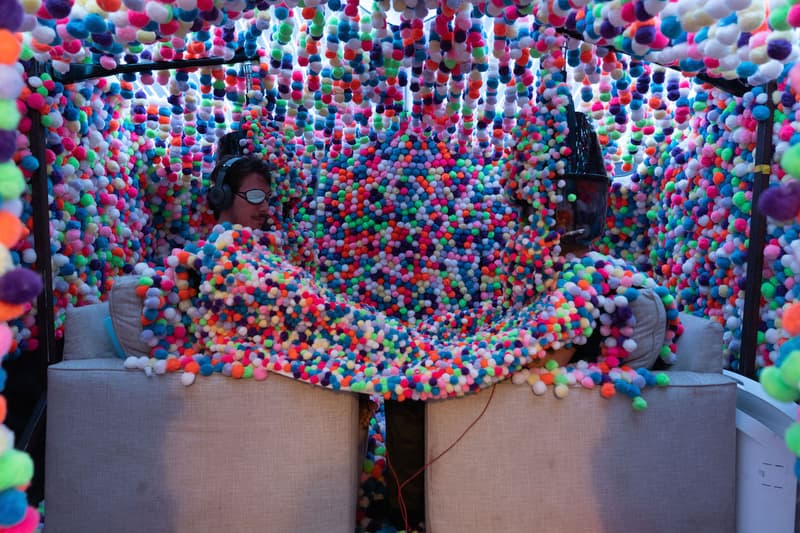 1 of 18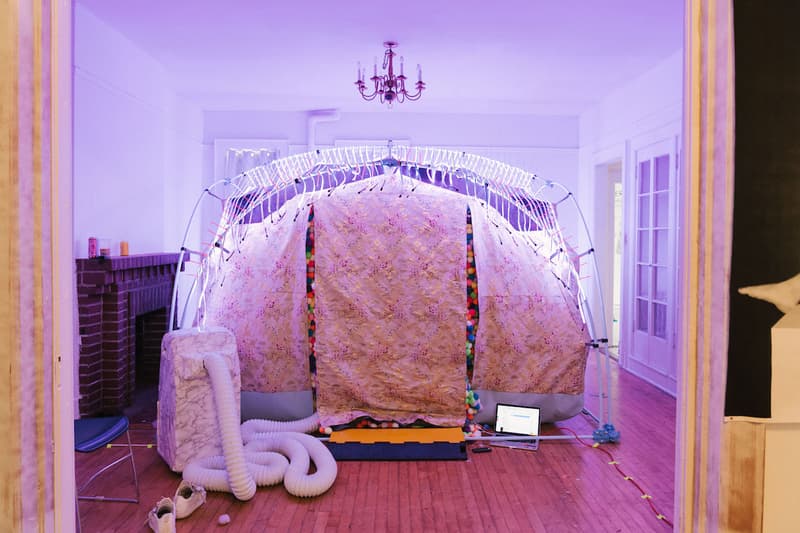 2 of 18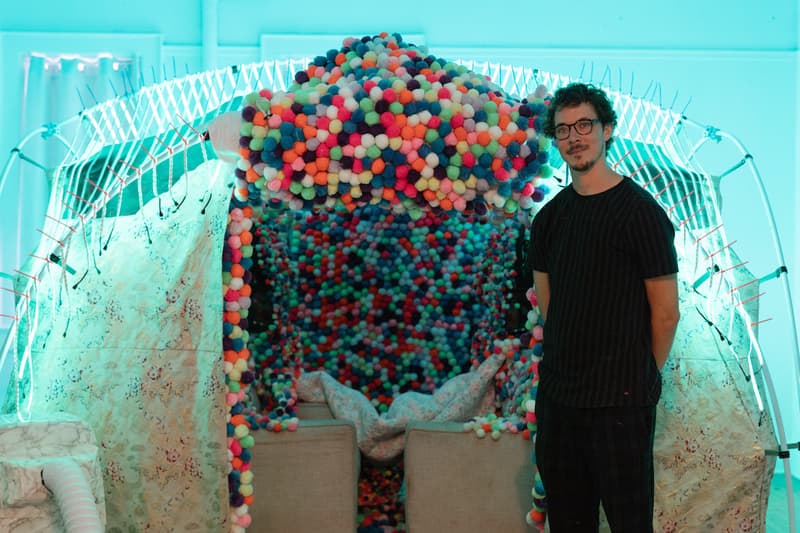 3 of 18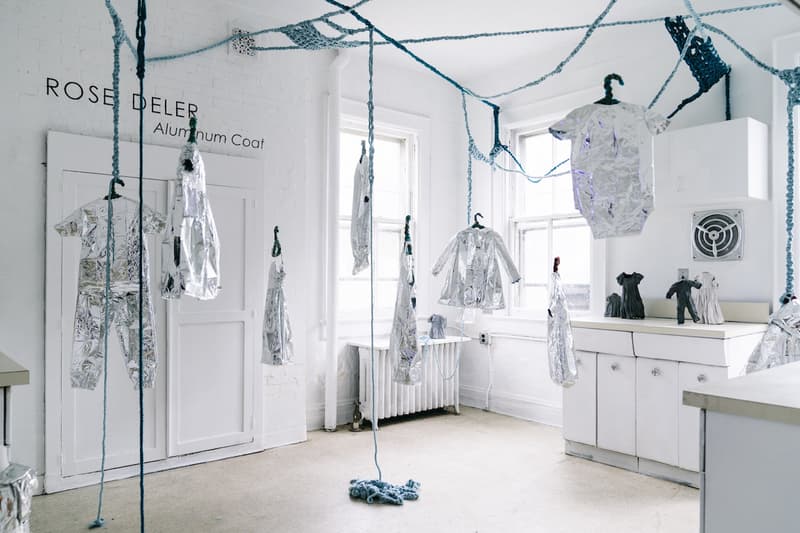 4 of 18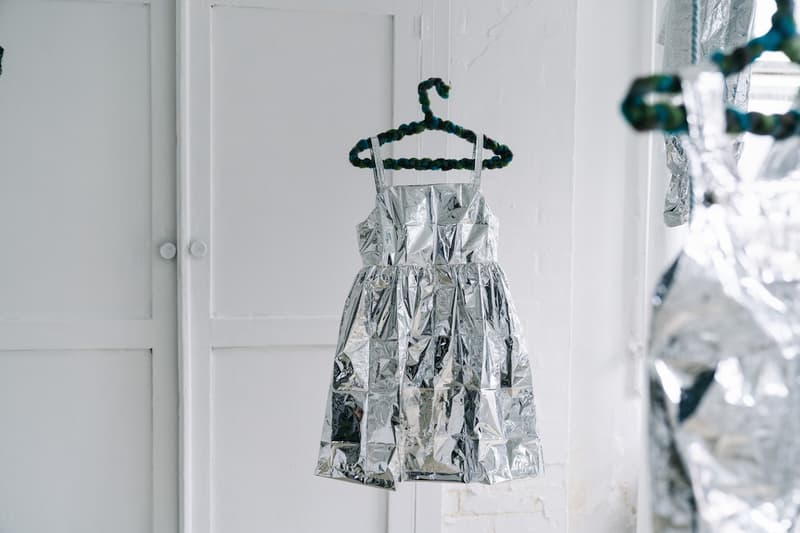 5 of 18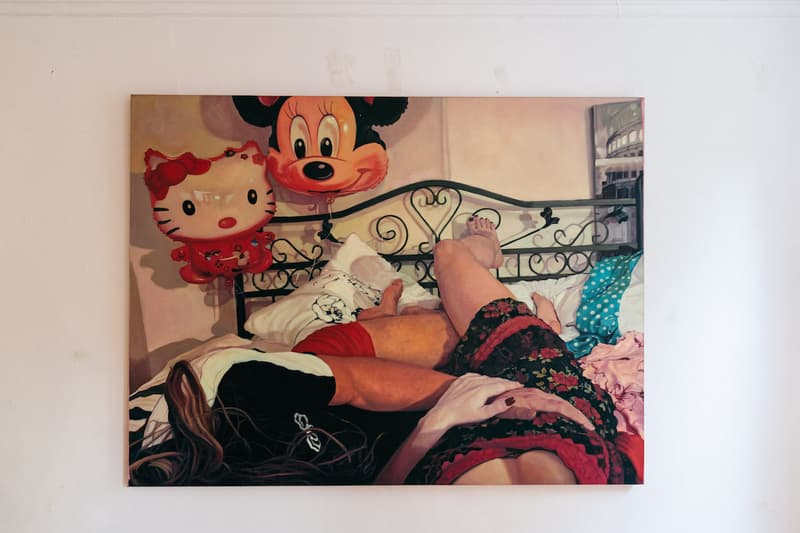 6 of 18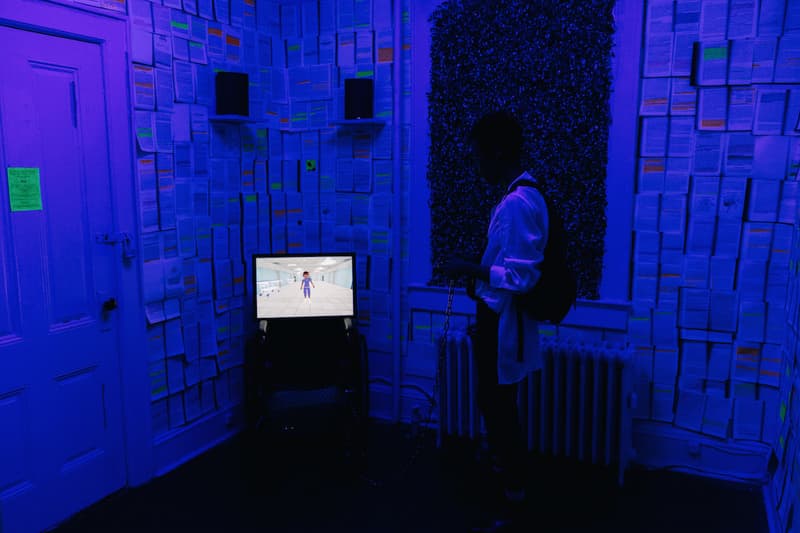 7 of 18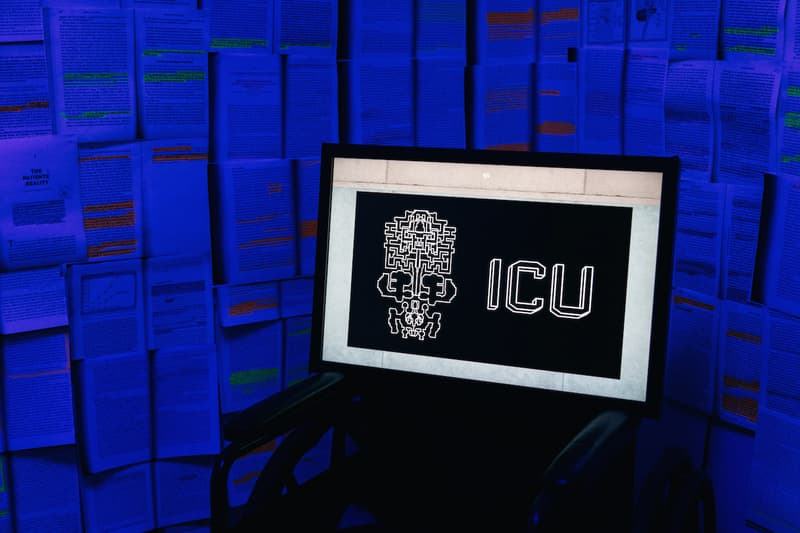 8 of 18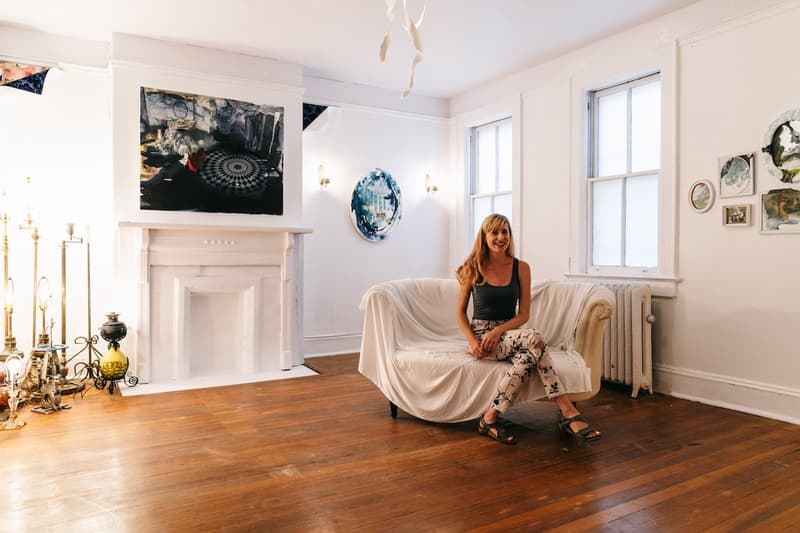 9 of 18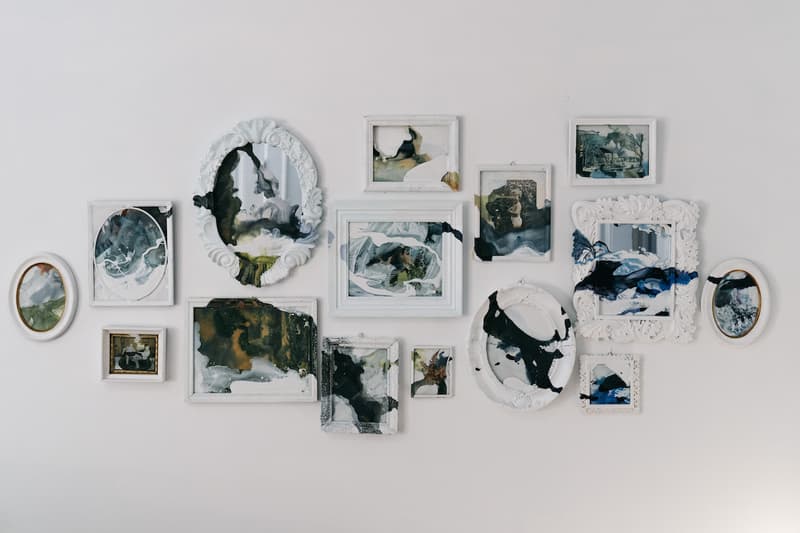 10 of 18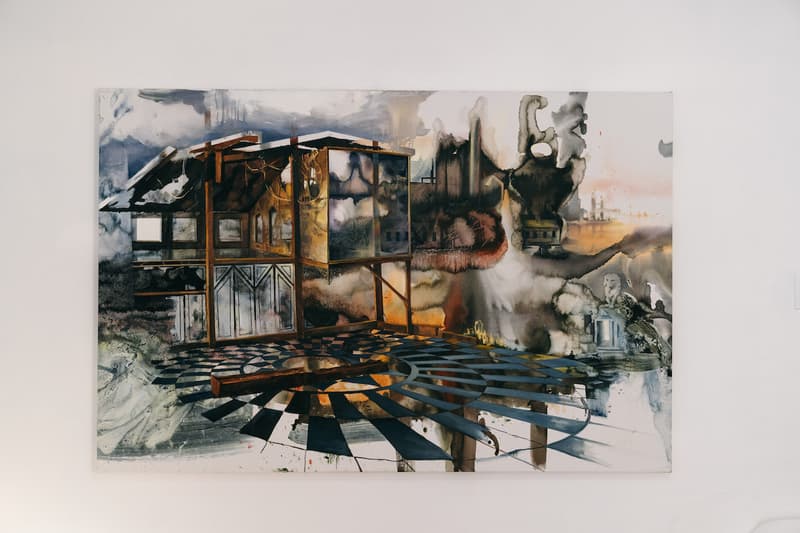 11 of 18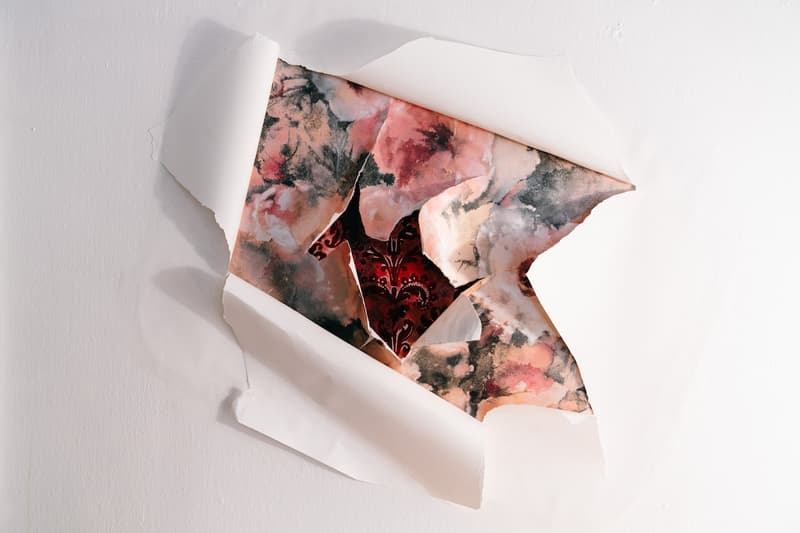 12 of 18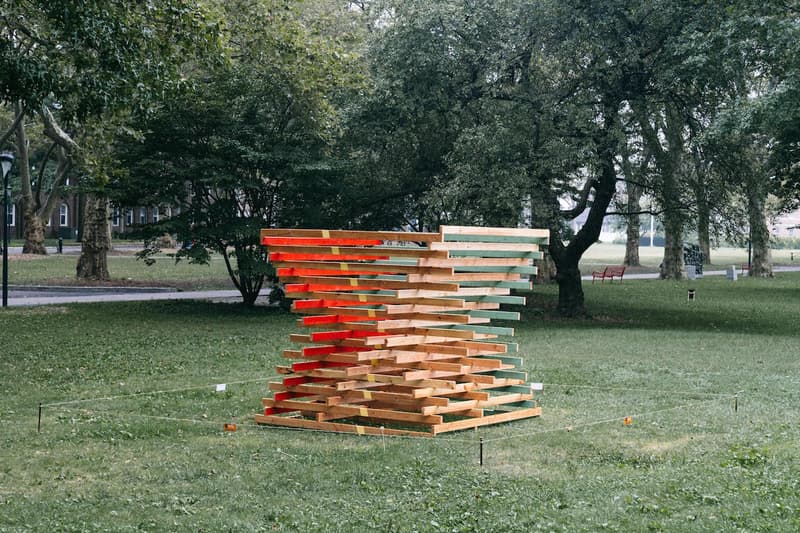 13 of 18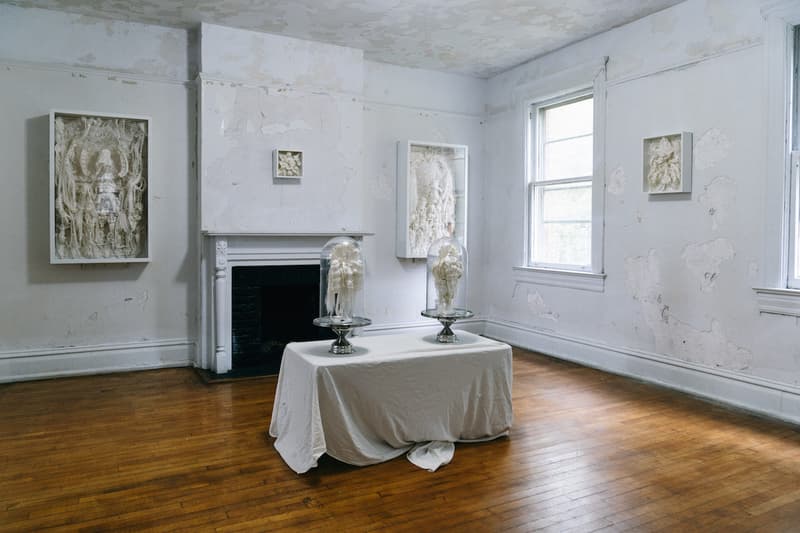 14 of 18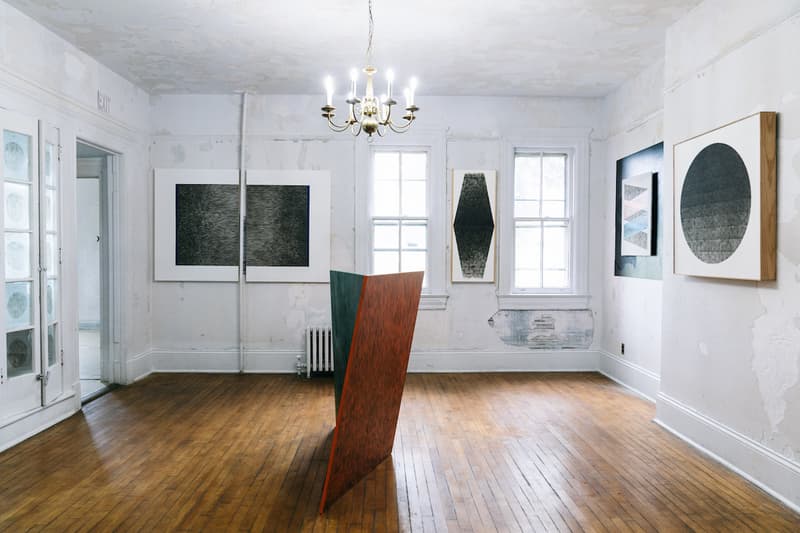 15 of 18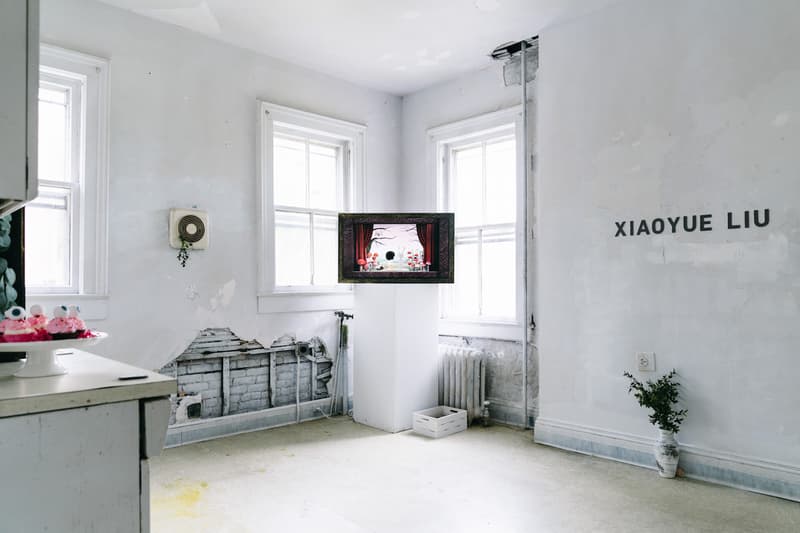 16 of 18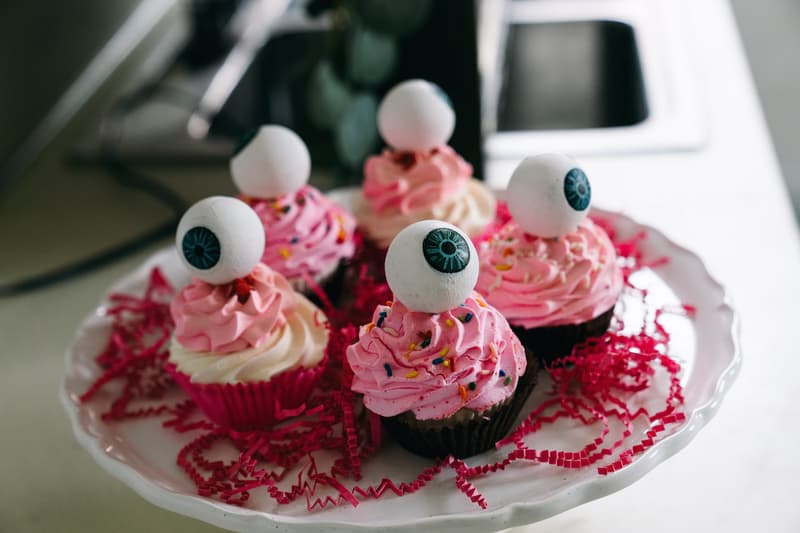 17 of 18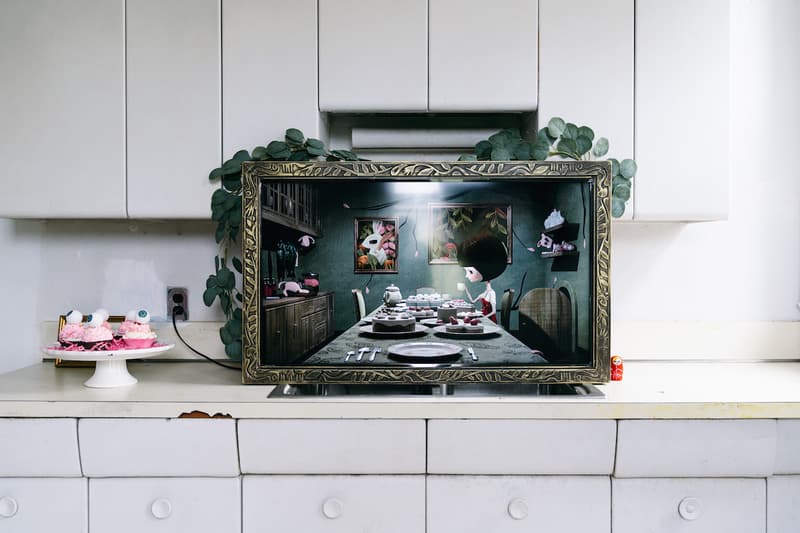 18 of 18
An Exclusive Look at the Portal: Governors Island Art Fair Displaying 89 Artworks
Large-scale sculptures, immersive installations, and more.
---
Before doors open on August 31, HYPEBEAST pays a visit to the Portal: Governors Island Art Fair in New York City. Organized by the nonprofit 4heads, Inc., the sprawling installment displays the diverse works of 89 emerging and mid-career artists including paintings, drawings, new media works, and installations. The sprawling installment takes place across eight of the historic homes on the island's Colonels Row. Those attending the fair this weekend will find it refreshing to see a slew of progressive works installed in such an unconventional venue, unlike the more traditional white-walled spaces and booths found in prestigious fine art showcases.
What will immediately catch your attention is a number of giant sculptures situated across a sizable grassy field in Colonel's Row. One of the more eye-catching outdoor works is a shock-red wooden sculpture mimicking a chainlink necklace entitled 'Rapunzel' by interdisciplinary artist Miggy Buck. Another piece is Patrick Hugh LaVergne's 'Merge series' that comprises a collection of aluminum road signs with the artist injecting personal twists to the silhouettes — flipping viewers' perceptions of commonly-observed objects. Famed muralist Aaron Li-Hill is also building one of his signature mixed-media sculptures at the fair called 'Spectacle' that pairs photorealistic paintings set against towering stacks of wood.
1 of 18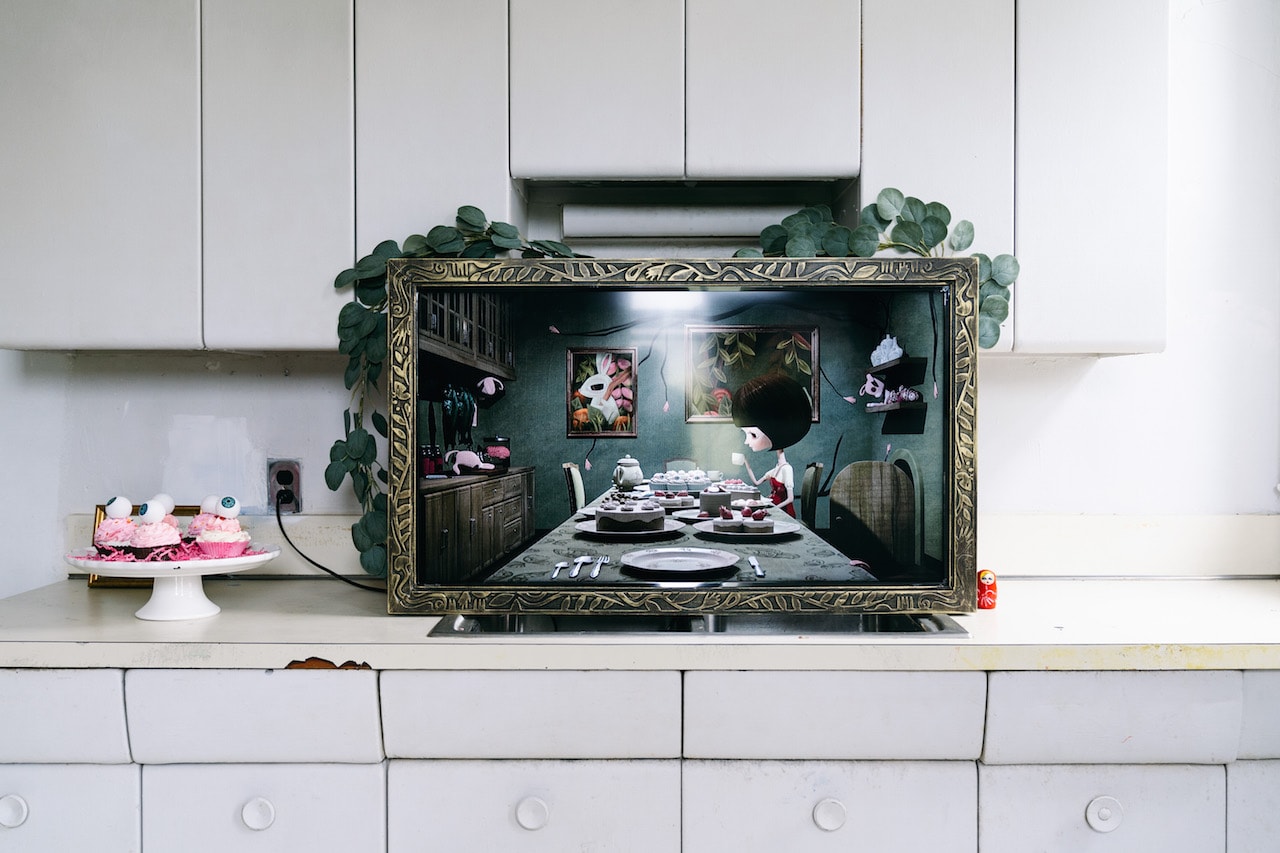 2 of 18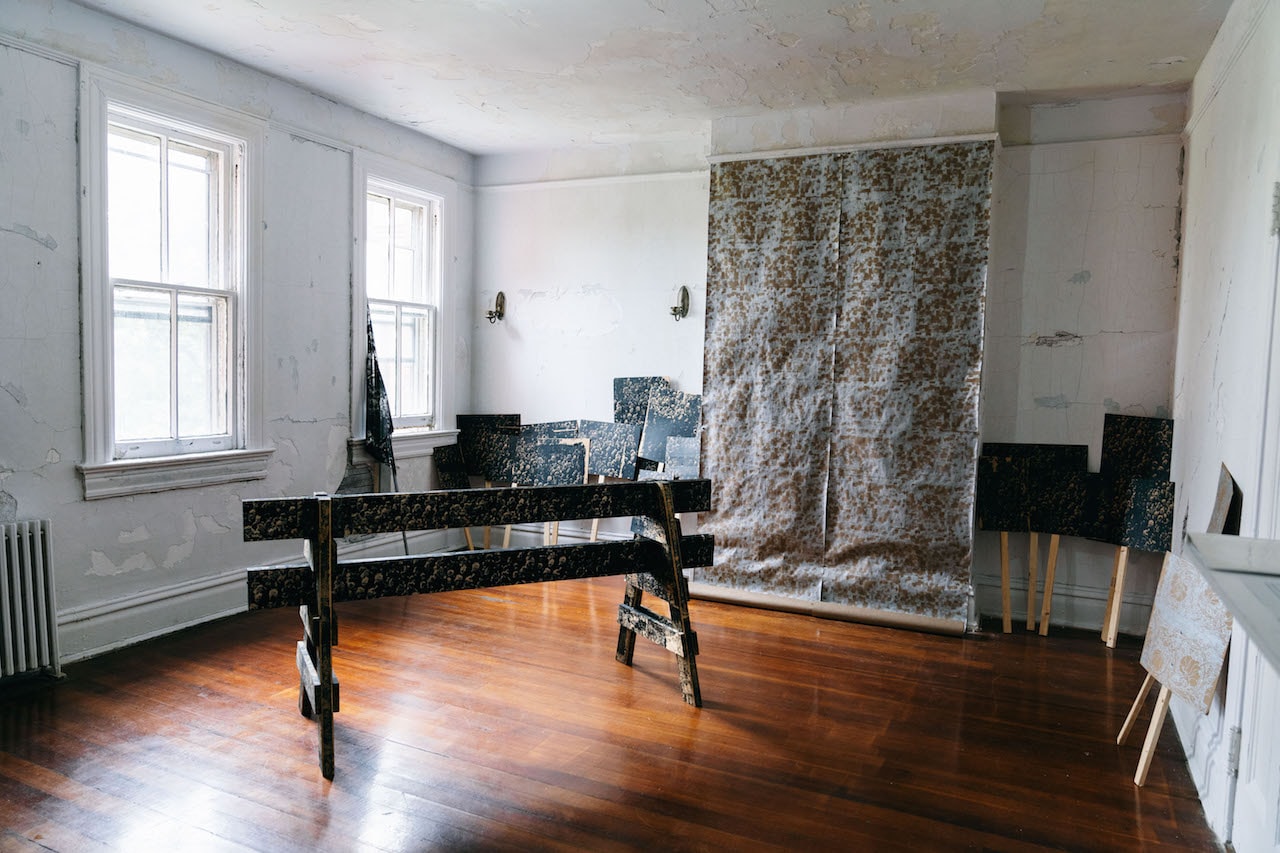 3 of 18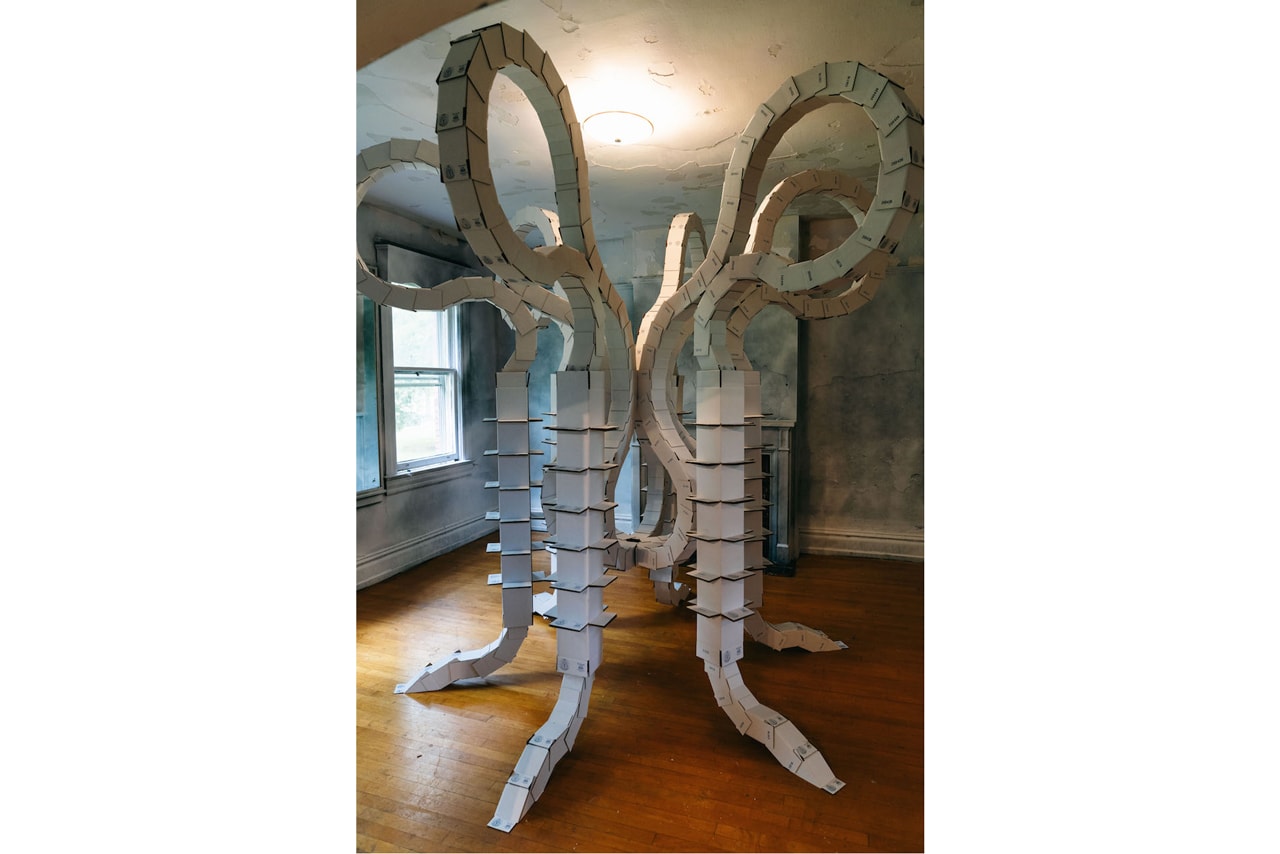 4 of 18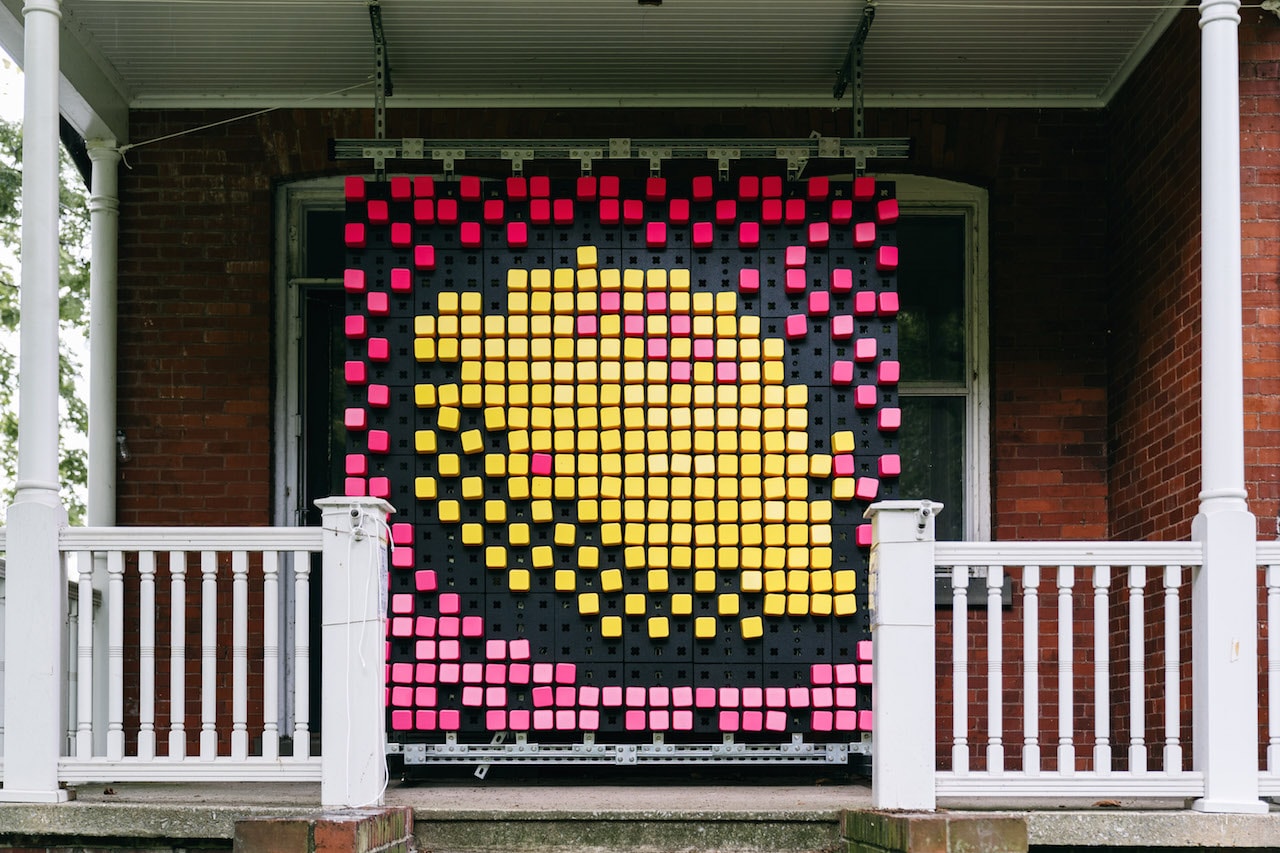 5 of 18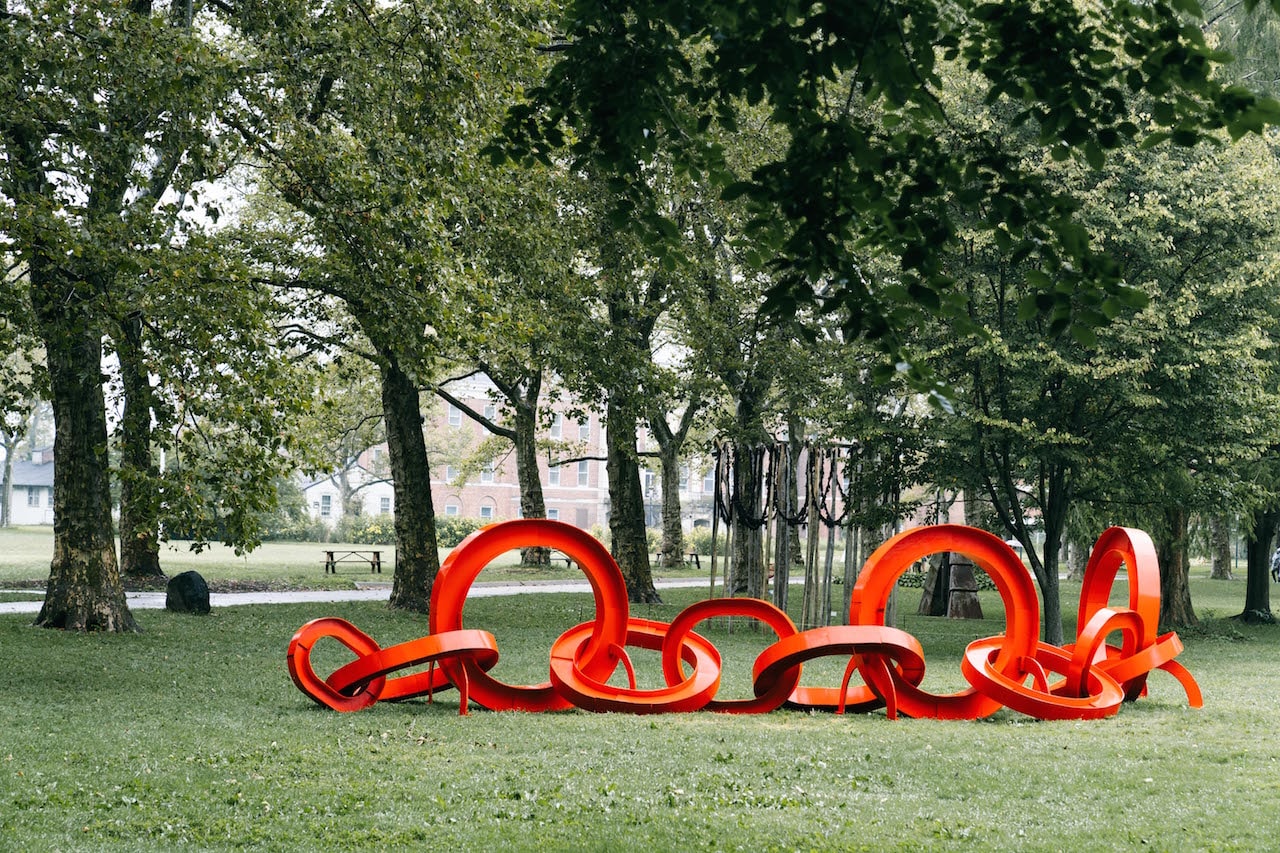 6 of 18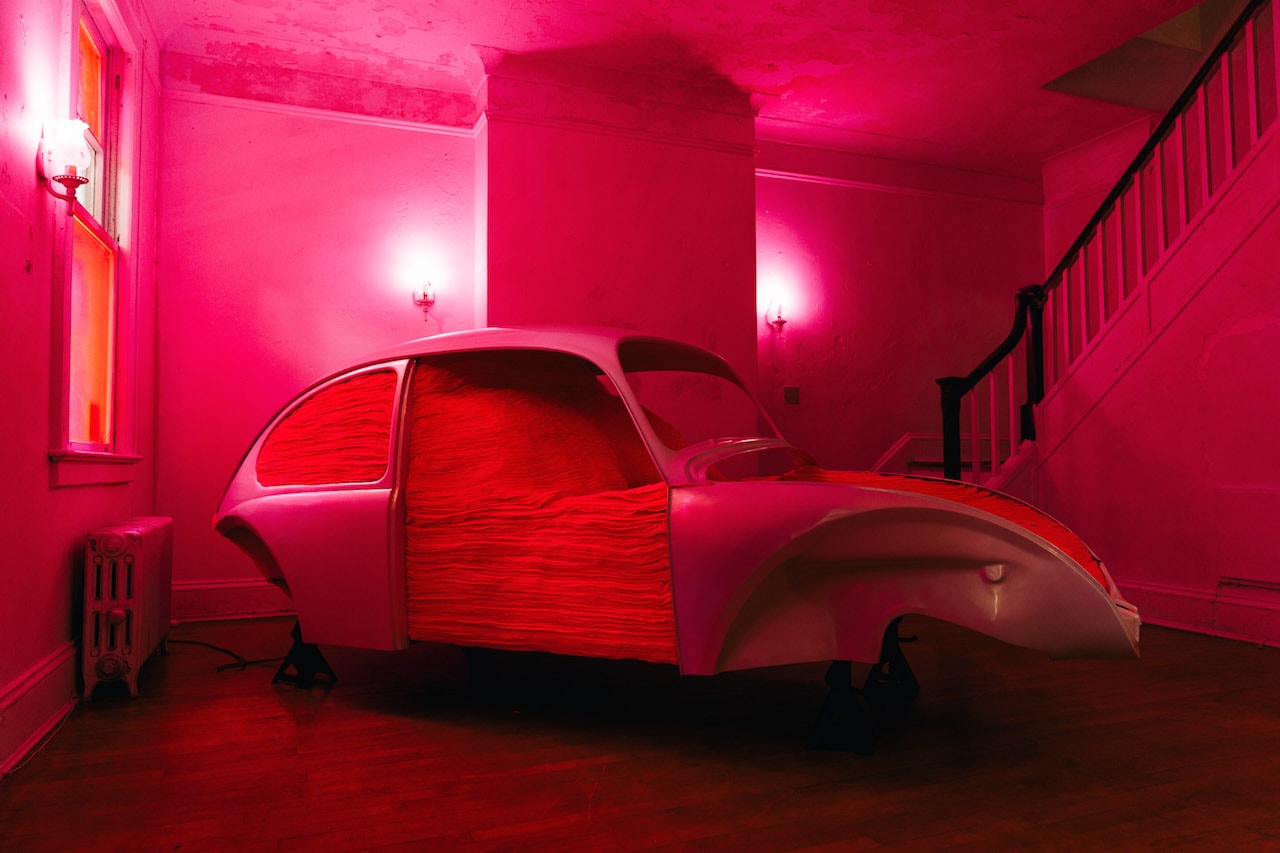 7 of 18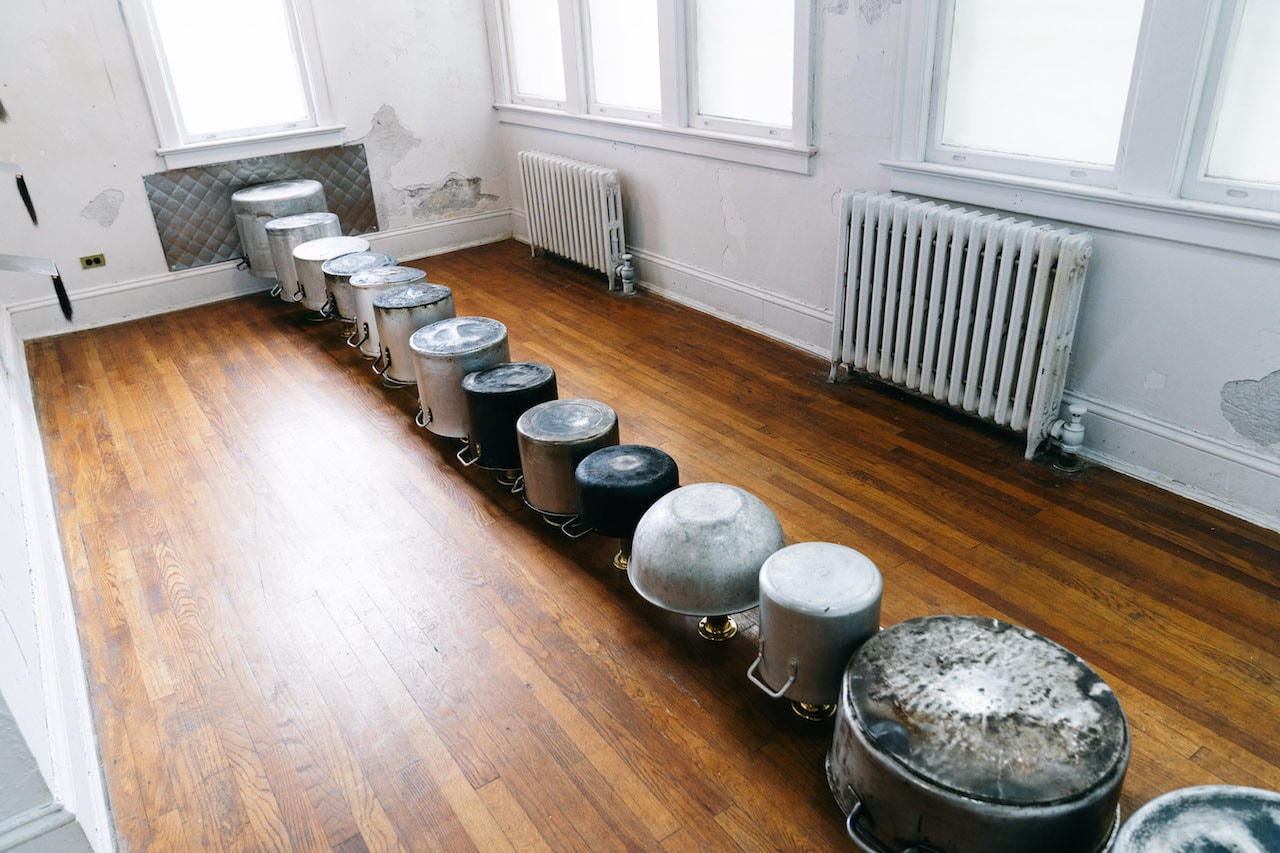 8 of 18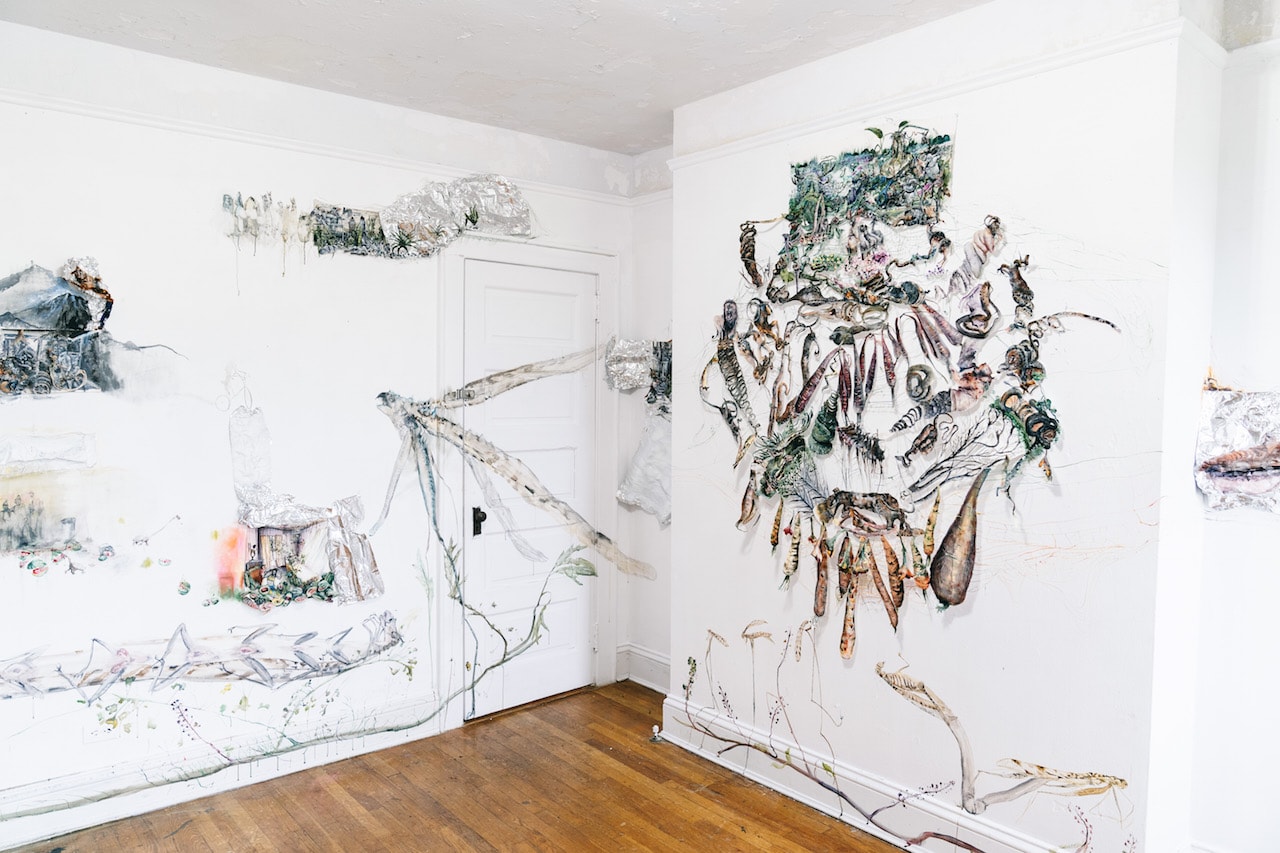 9 of 18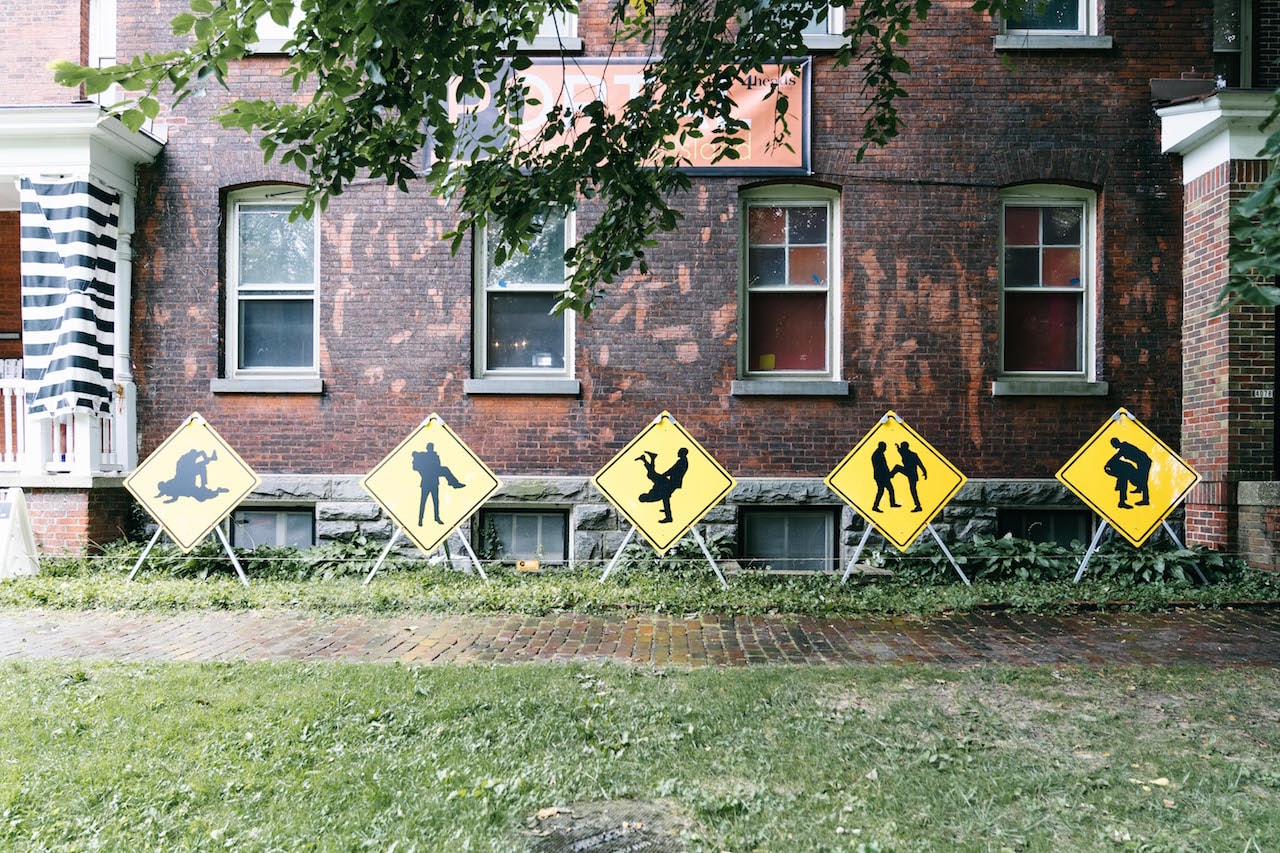 10 of 18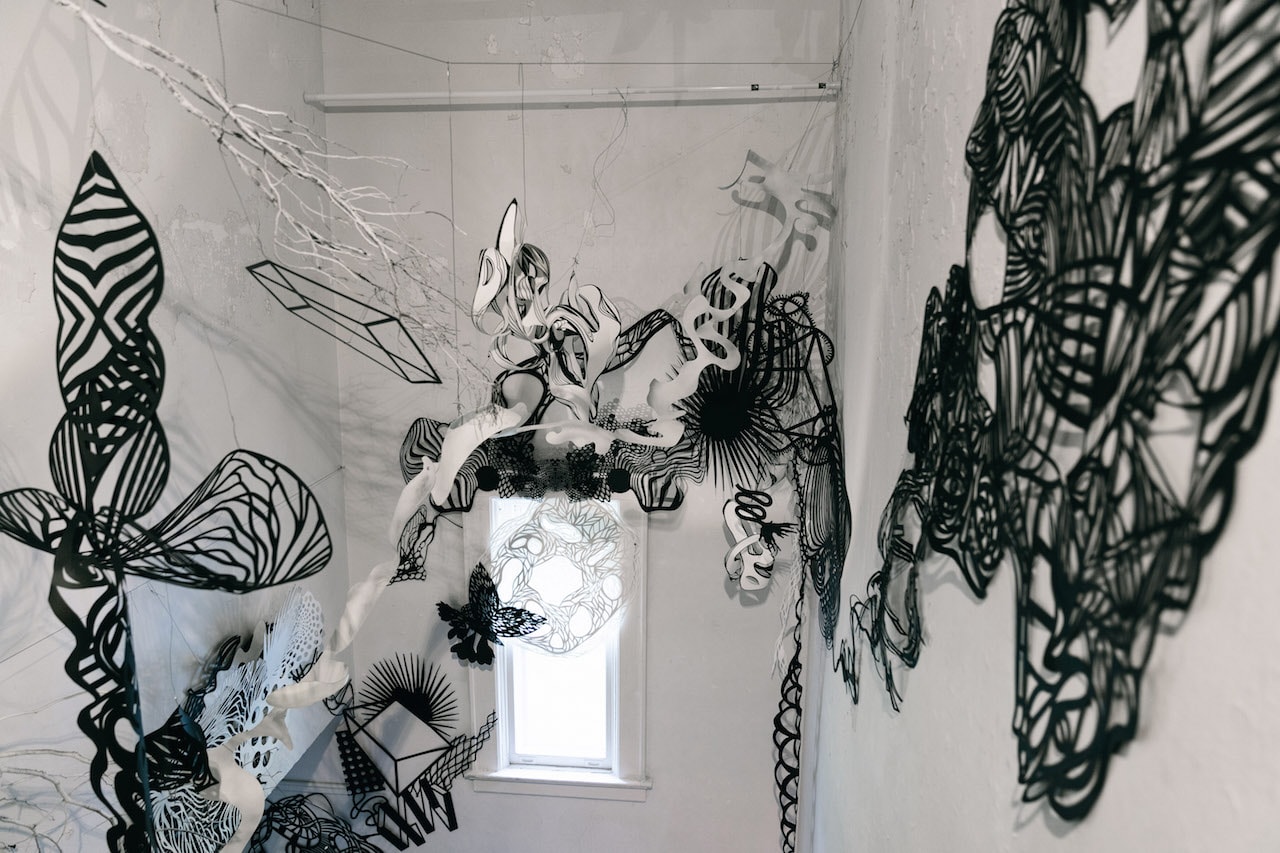 11 of 18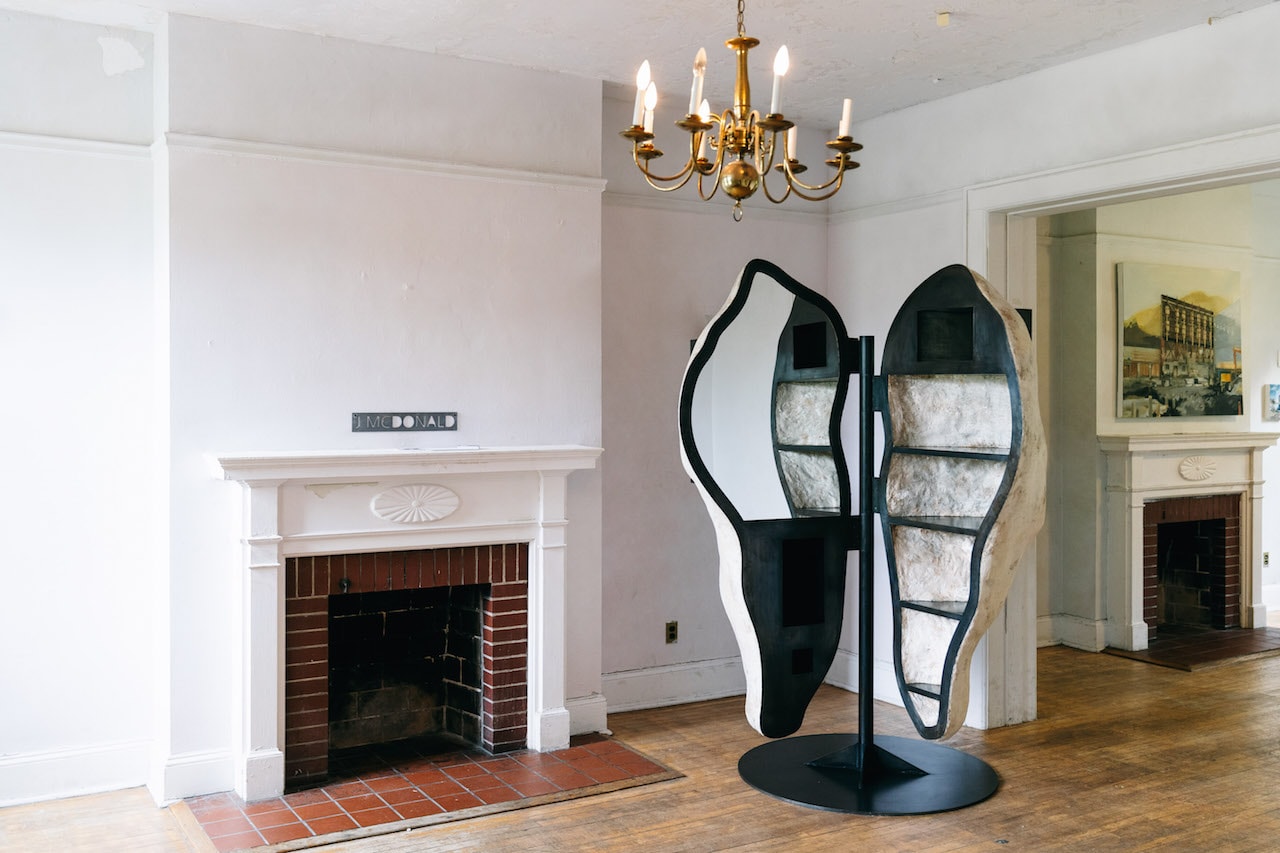 12 of 18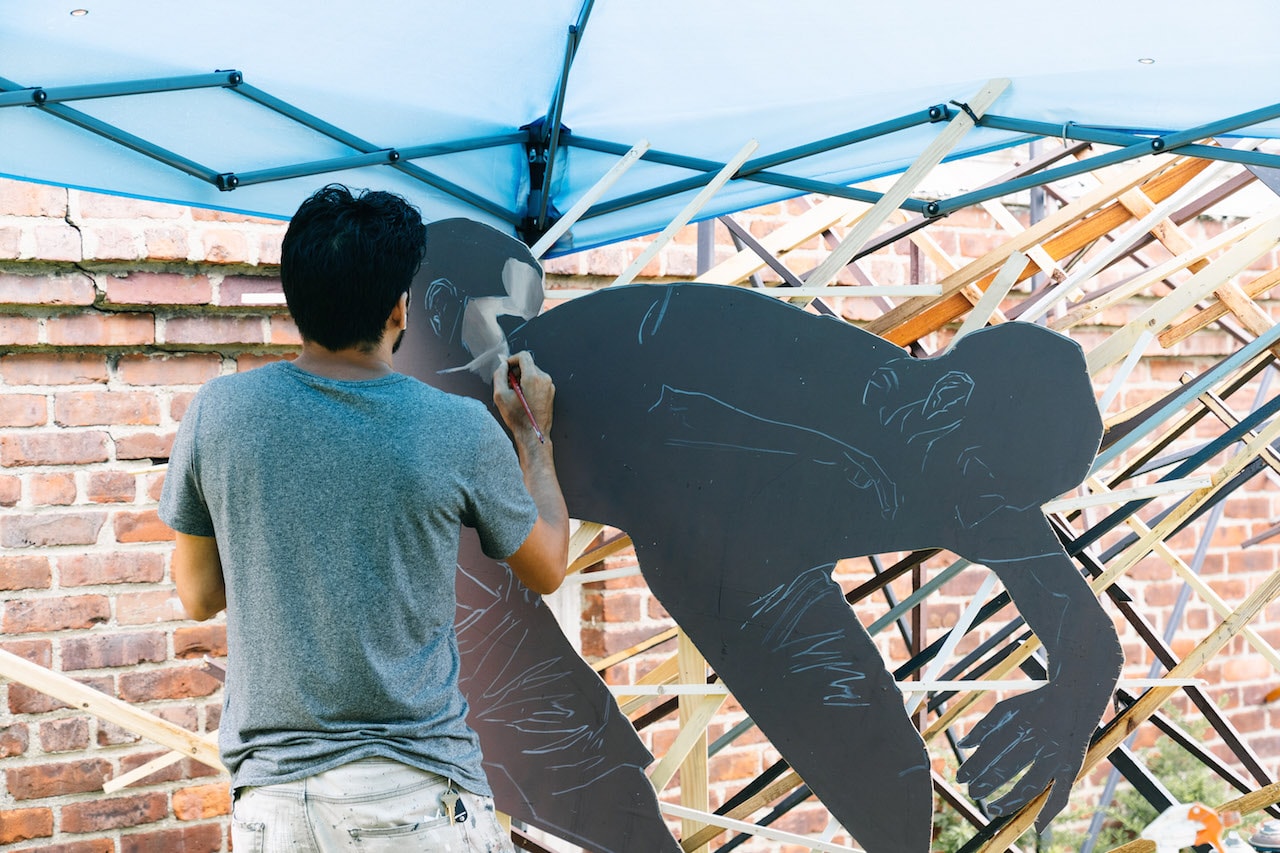 13 of 18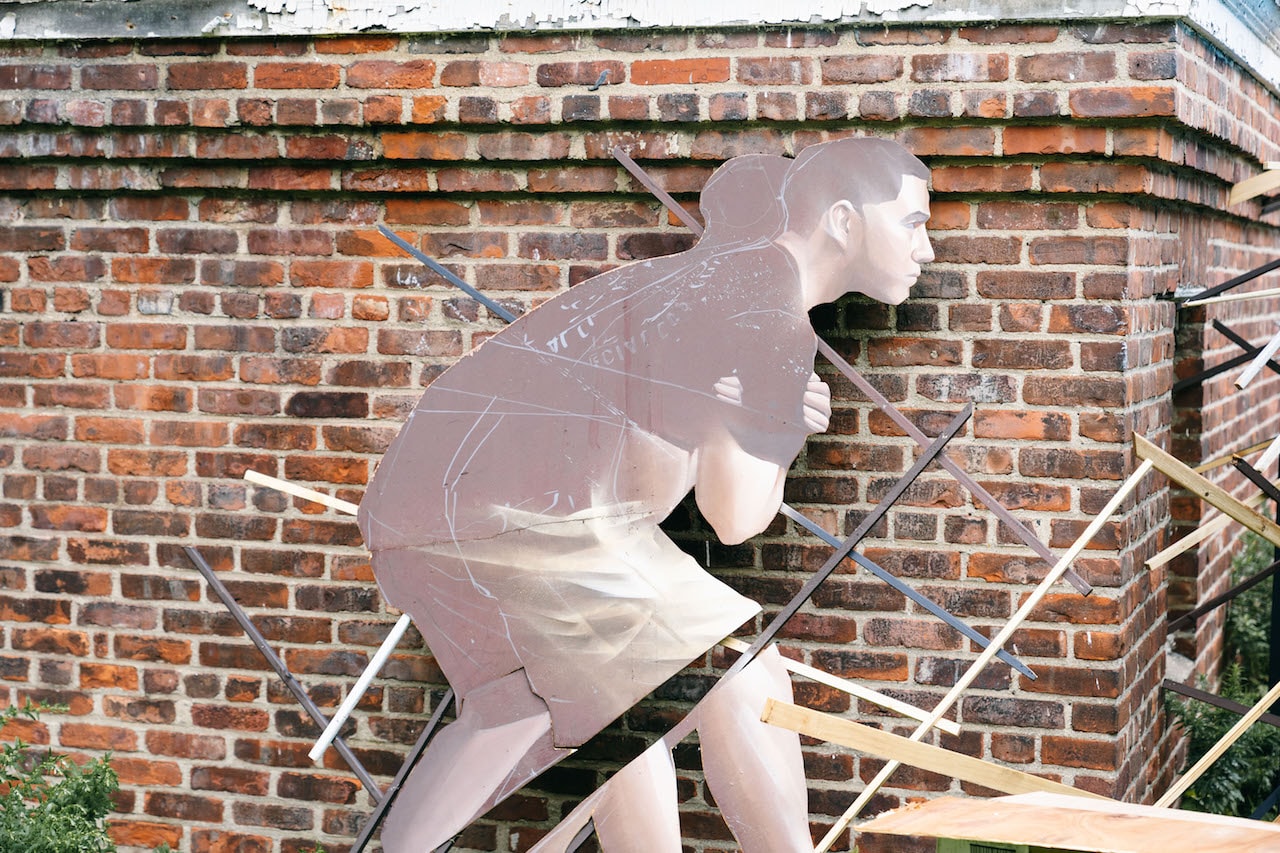 14 of 18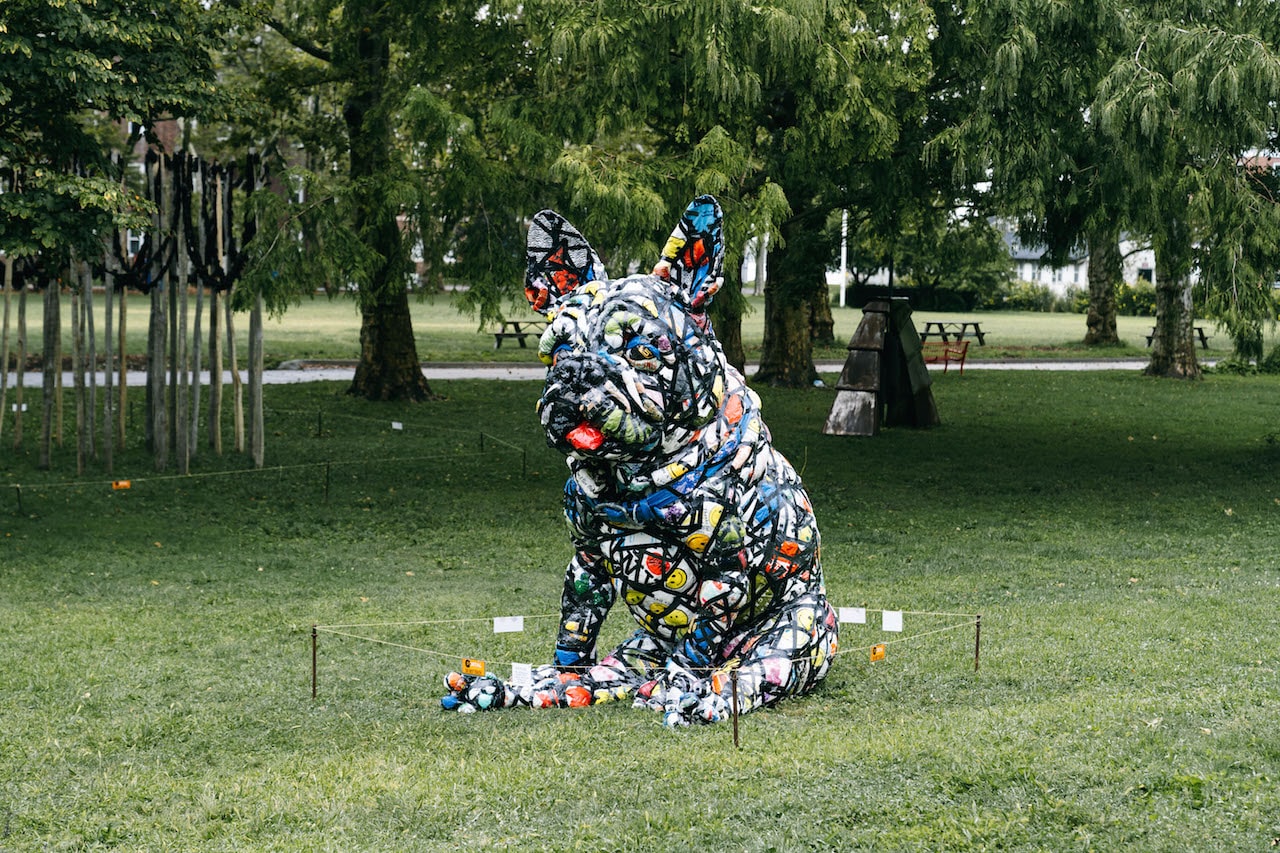 15 of 18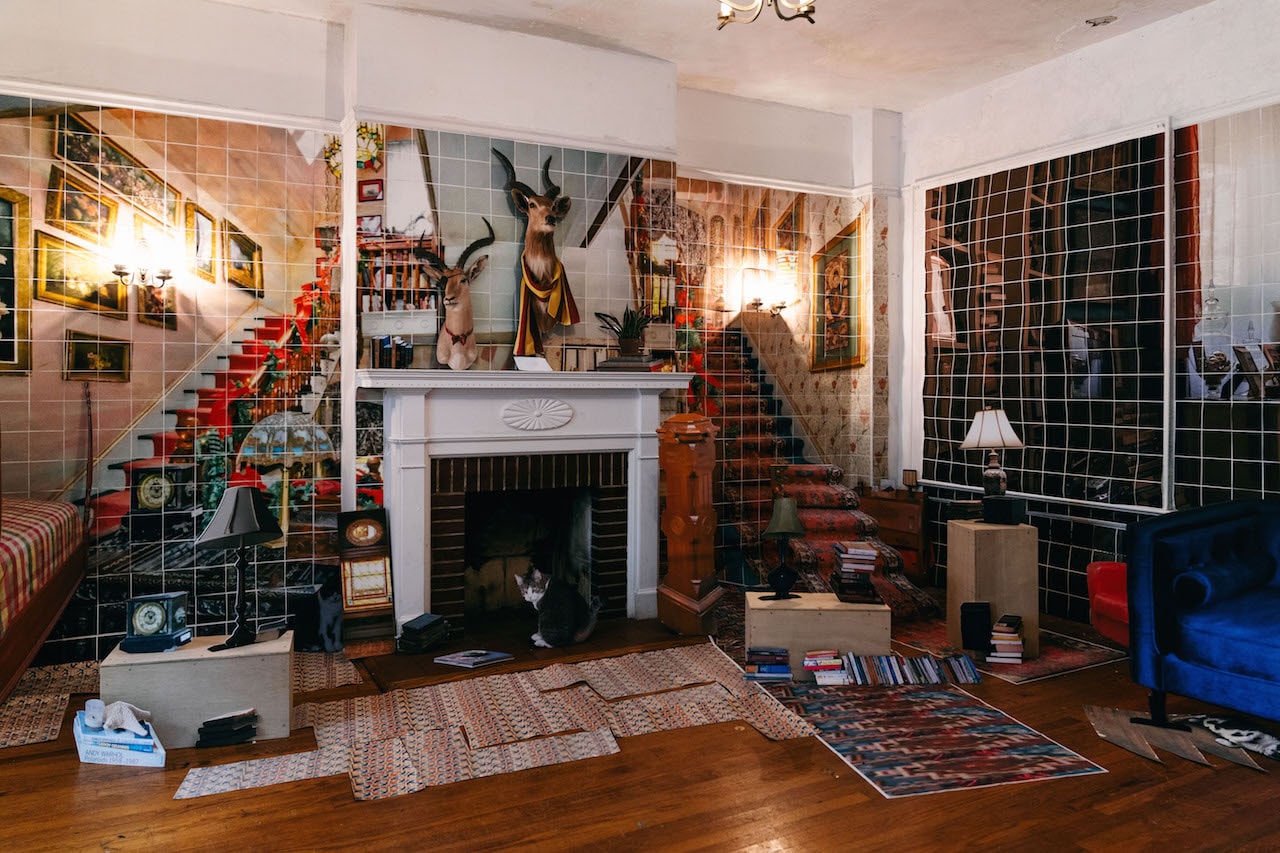 16 of 18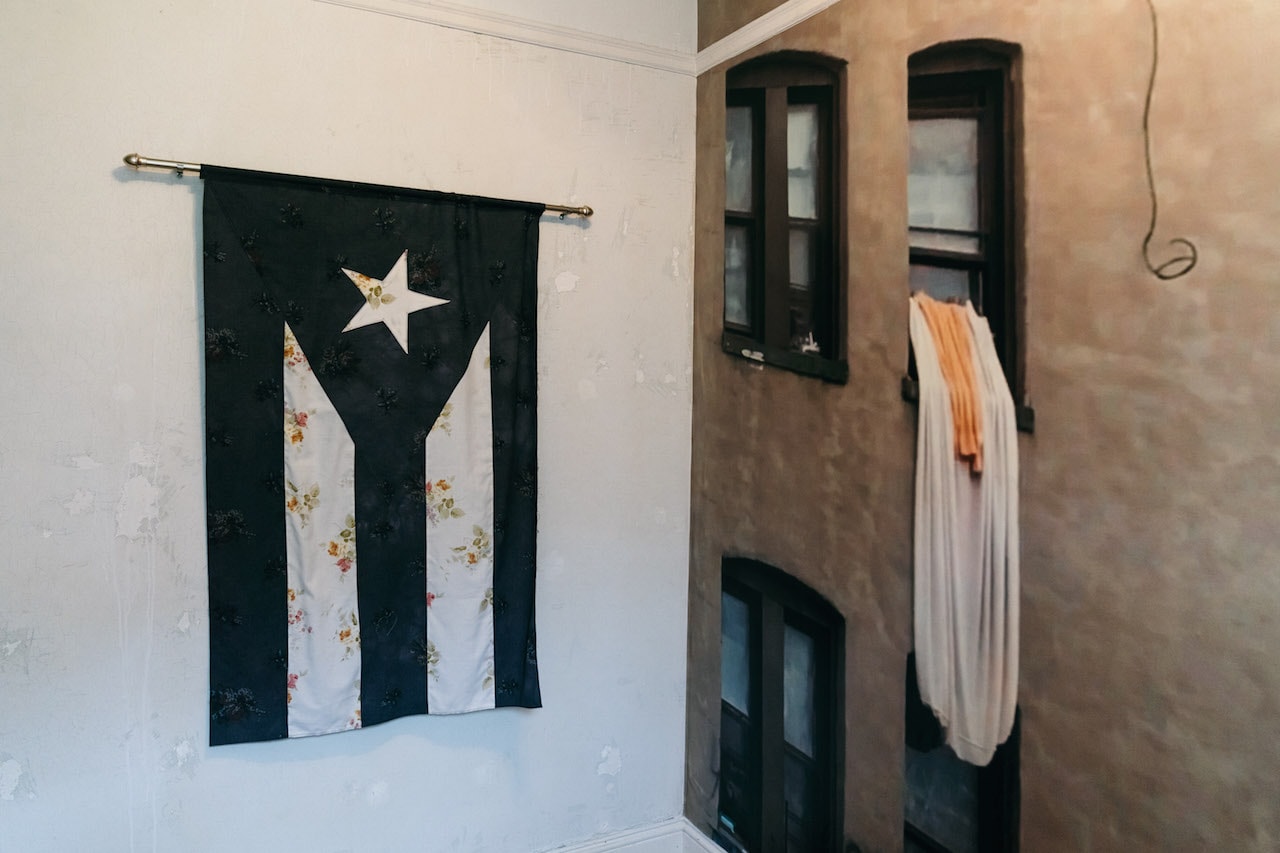 17 of 18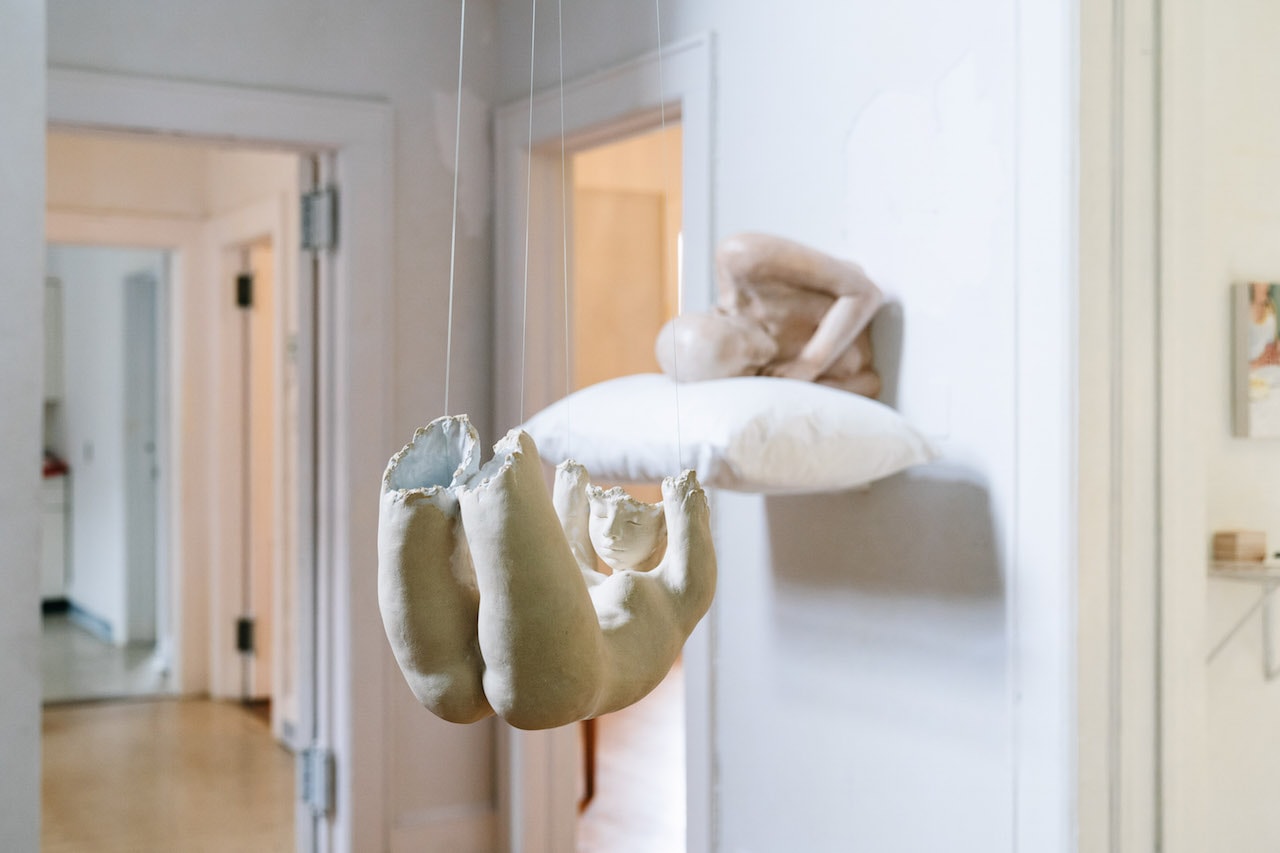 18 of 18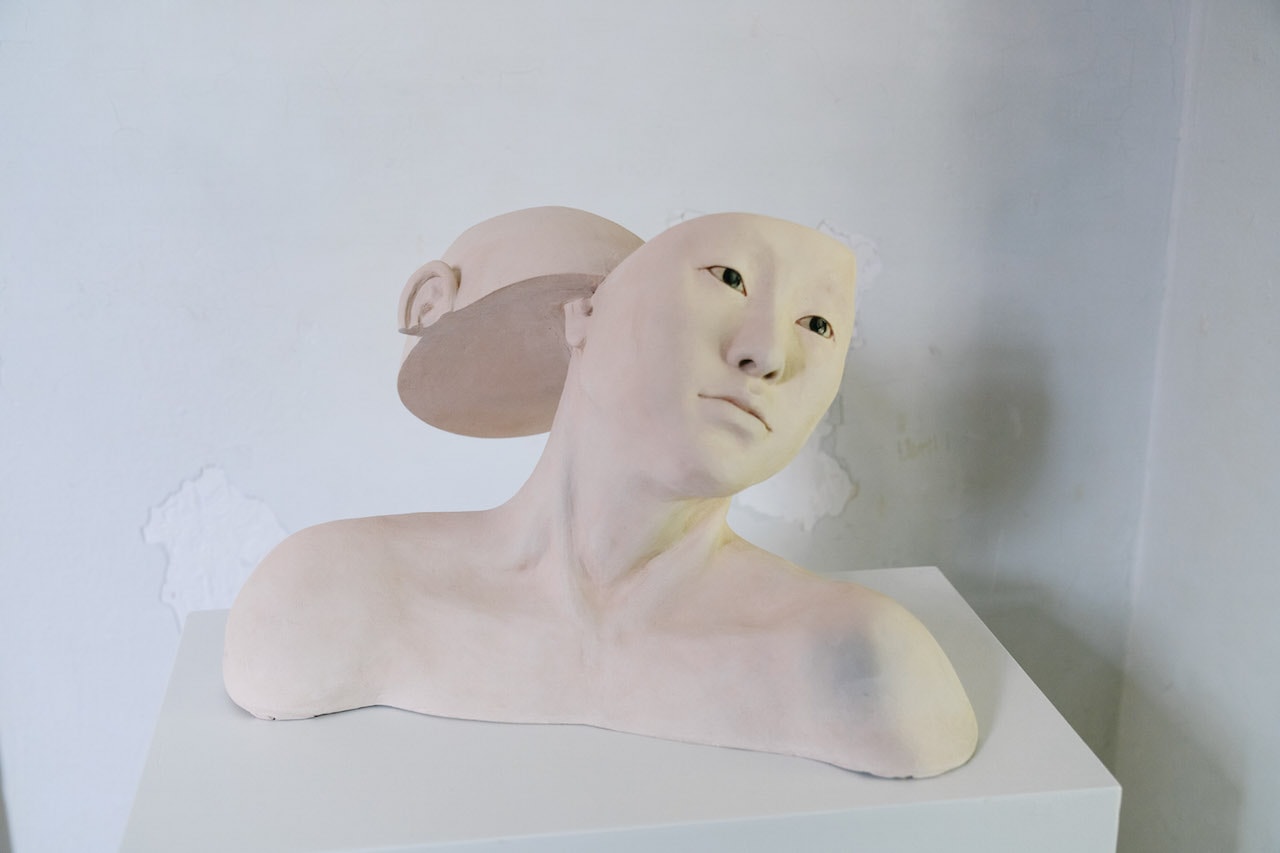 Inside one of the homes is a most trippy immersive installation by artist Bobby Ansbach titled 'Place for Continuous Eye Contact.' The piece was made using hundreds of colorful pom-pom balls hot-glued on the exterior and interior portraits of the tent with time-looping fluorescent lights affixed to the top of the structure. Apart from its whimsical appearance, the piece serves a meditational experience where a pair of attendees are invited to enter the tent, wear an eye-patch and listen to opera music while looking into each other's eyes. Following the two-minute trance where attendees apparently merge with the pom-pom environment, they step back in the real world and leave with an almost always psychedelic worldview.
Other highlights include an alien-like sculpture entirely made out of cardboard boxes dubbed 'Hex-axon' (2017-2019) by Mark Lorah, kinetic art featuring aluminum roof sheeting swaying like ocean-waves as they're blown by industrial fans by Sizhu Li called 'Wish You Were There,' and a video mapping mural titled 'Passage' that evokes the eerie feeling of entering a spiky cave during nighttime by Federico Muelas.
Visit 4heads'official website to learn more. The fair is open to the public until September 29.
Elsewhere in art, Julia Chiang will display new abstract paintings and ceramics at NANZUKA Tokyo.
Portal
Governors Island, NY
USA