Streetsnaps: Aminé
We caught up with the "Caroline" rapper in Korea.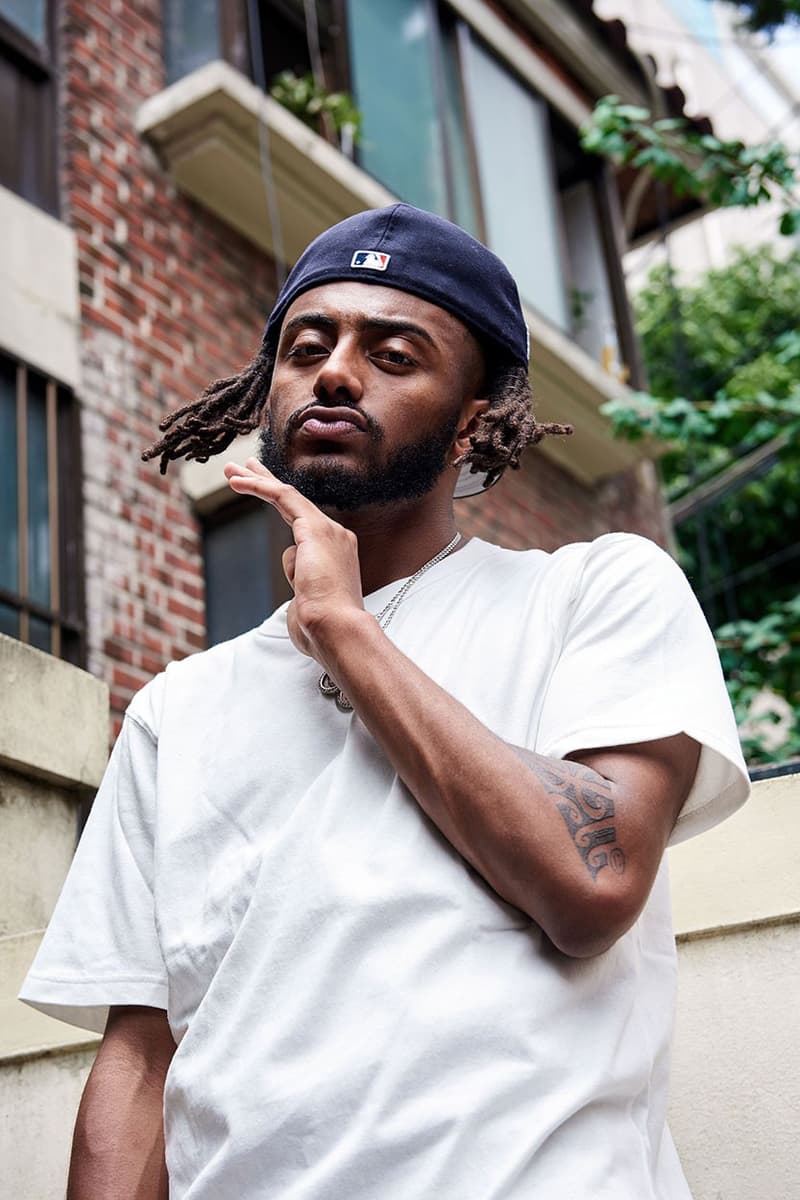 1 of 2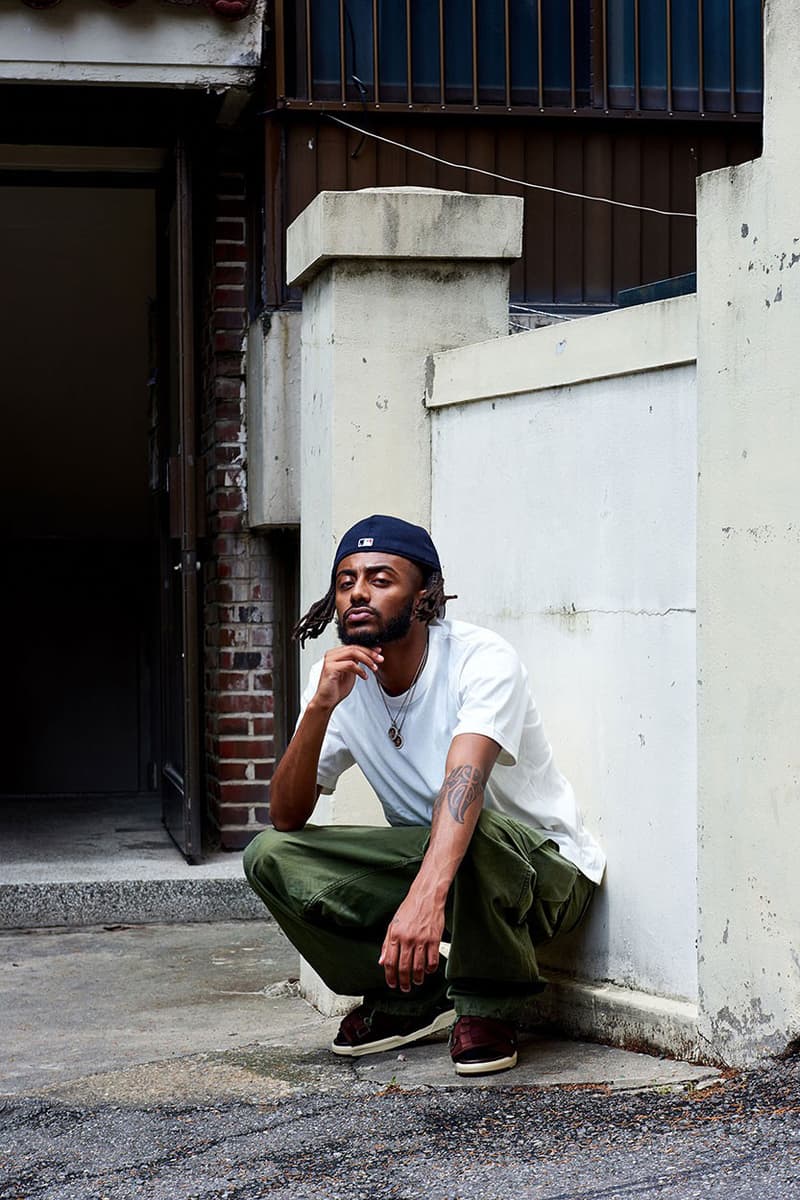 2 of 2
Streetsnaps: Aminé
We caught up with the "Caroline" rapper in Korea.
To say that Aminé enjoyed his debut in Korea would be an understatement. "It honestly was amazing," the "BLACKJACK" rapper exclaimed. "I didn't think I was that big or relevant over here, [so this] was really cool and humbling, a great experience… Our merch sold out before we even got to the festival which I've been told usually never happens at festivals."
The 25-year-old rapper's Asia tour dates have drawn big crowds, packed with fans who appreciate Aminé's unique outlook and quirky style, though he's eager to set the record straight on his tone, lest anything get lost in translation. "I don't think my music is [entirely upbeat]," he reflects. "If you listen closely to some of my lyrics, you can hear that. It's more about trying to live my life in a positive way; in life there are pros and cons with everything. The negative can sometimes be good for you."
1 of 2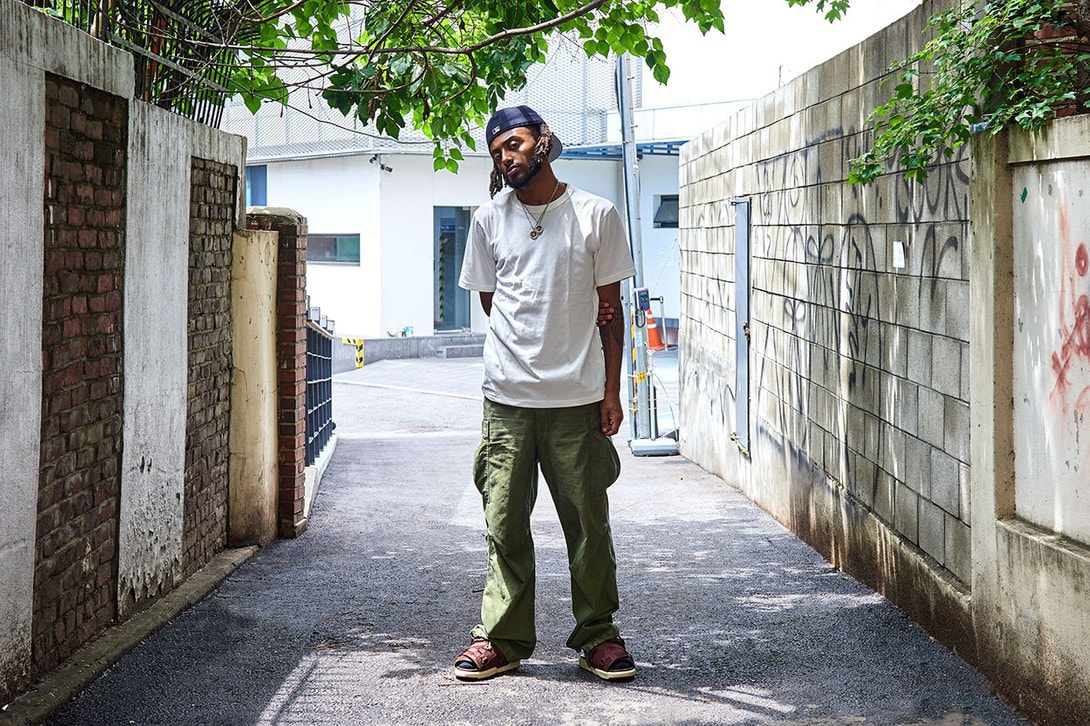 2 of 2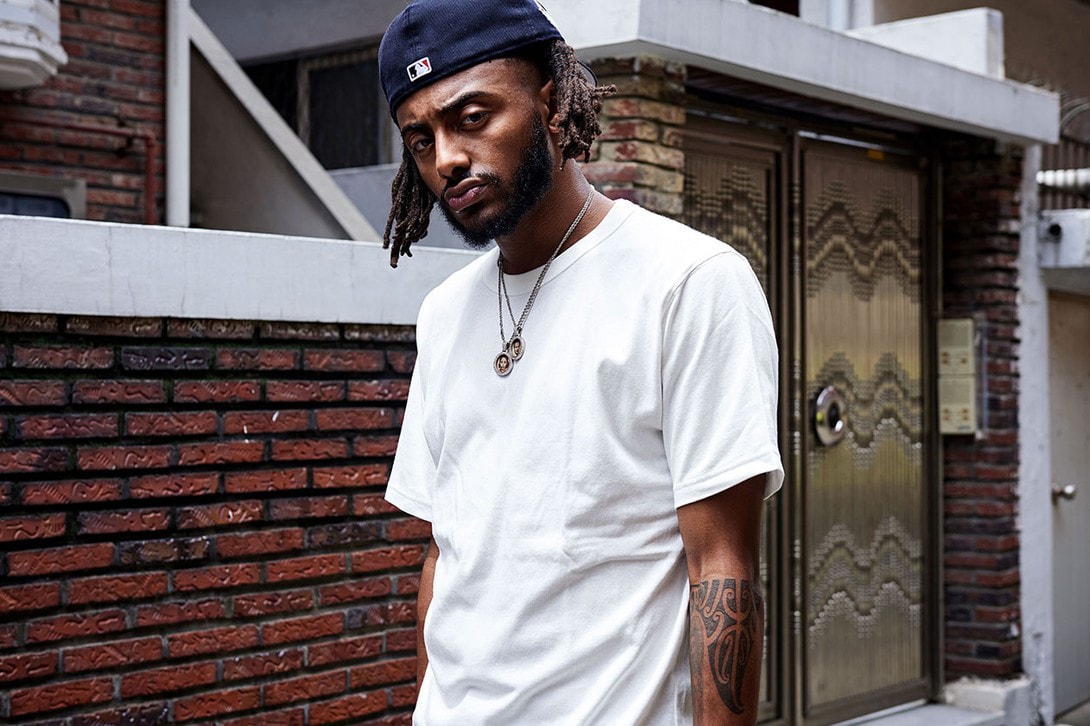 Aminé also emphasizes that yellow, perhaps the most upbeat shade in the rainbow, is his favorite color. "I want people to associate [yellow] with me, [the] same way you think of purple for Prince." Despite his predilection for bright colors, Aminé's personal style is relatively low-key, with a baggy white tee and vintage cargos pooled atop a pair of visvim Christo sandals, topped off by necklaces containing photos of his parents and a Red Sox cap.
"I recently bought some black HOKA boots in Japan, that's one of my favorite brands right now," says Aminé. "The only other brands I'd like to collaborate with right now are Carhartt and Girls Don't Cry. [Verdy's] a homie and I think we would make something really cool."
1 of 5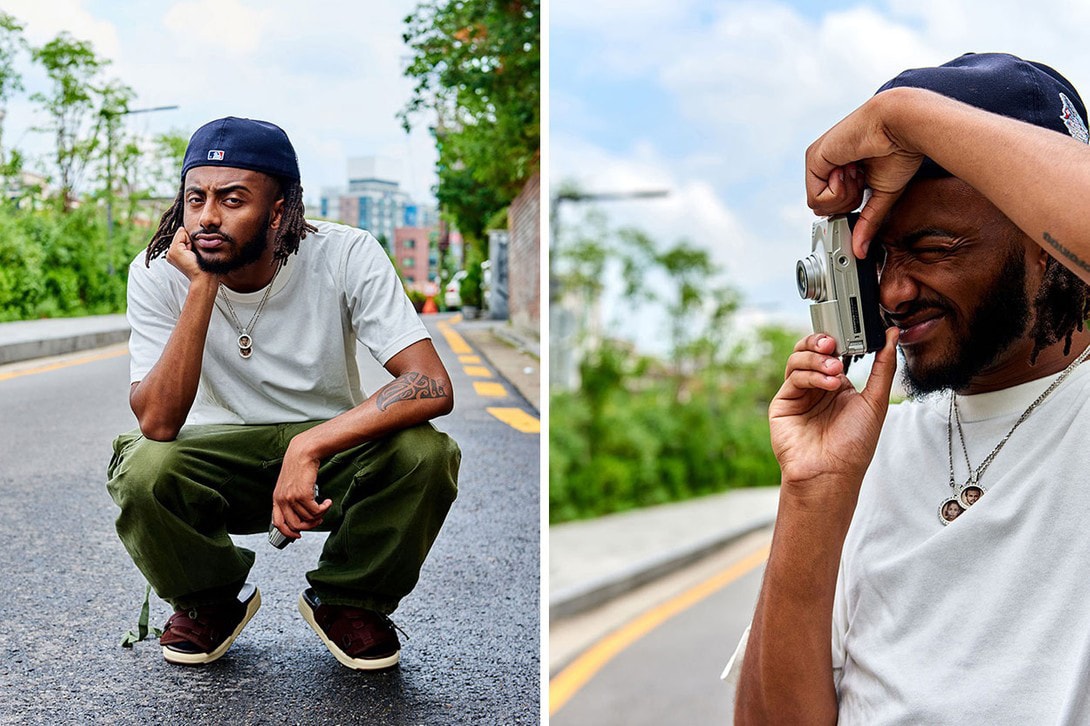 2 of 5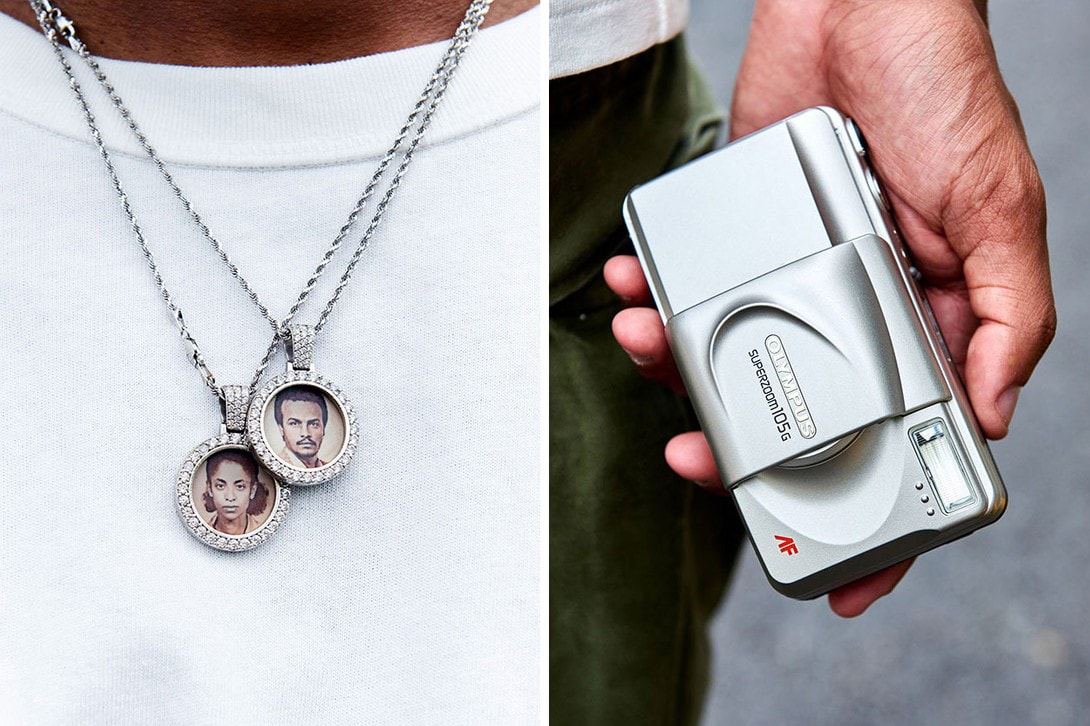 3 of 5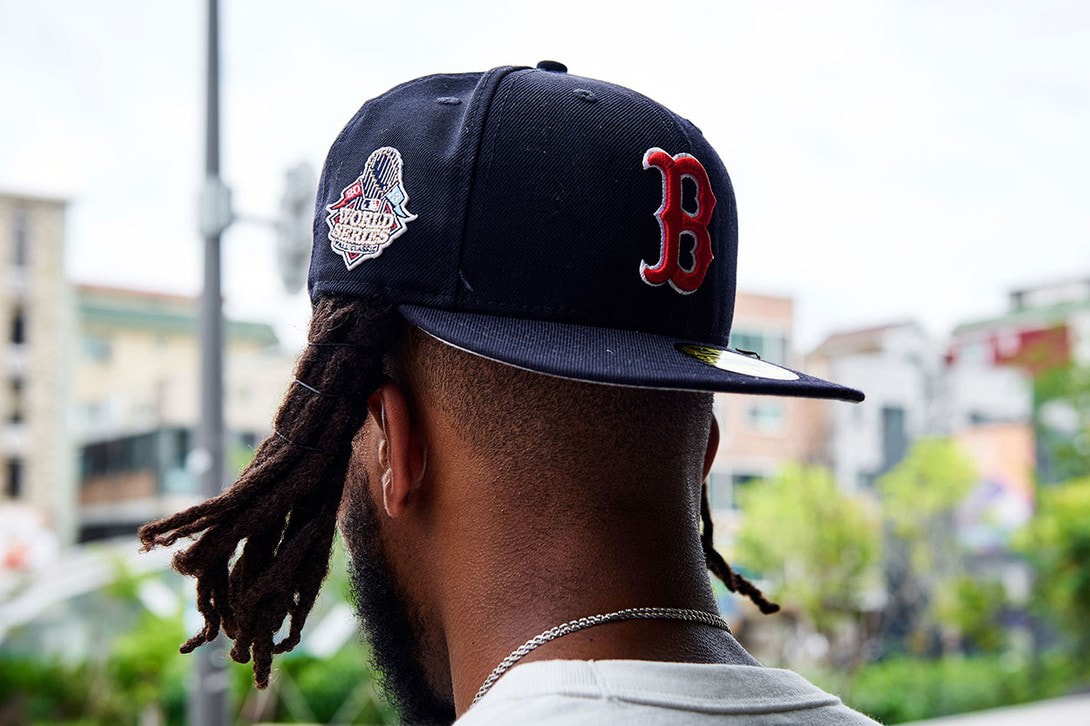 4 of 5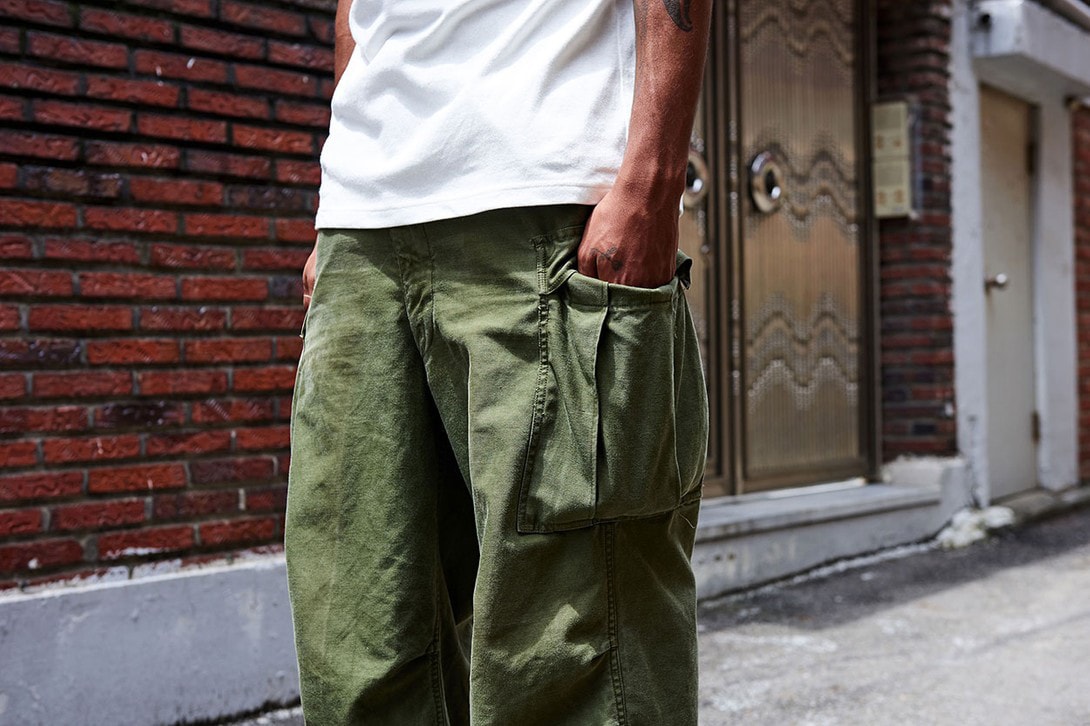 5 of 5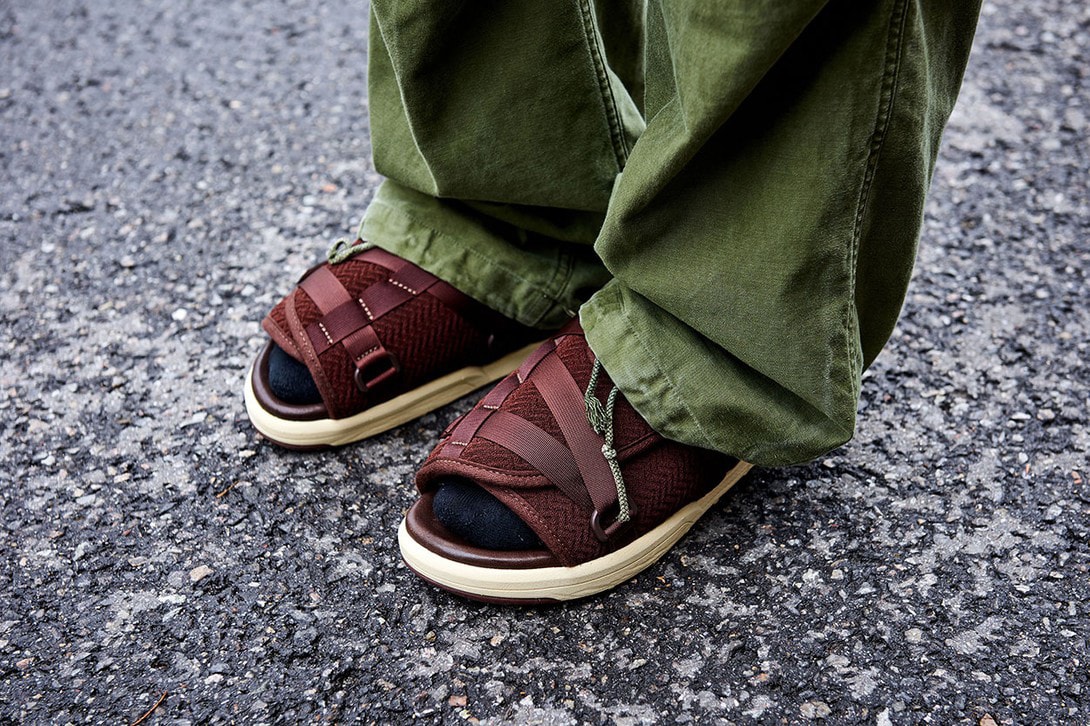 Like Aminé's personal style, his music taste remains rooted in the old favorites he listened to when he was younger. "I listened to plenty of Kanye, John Mayer and a lot of Pac but that was not even because I wanted to, rather my mom was playing all this music in the car. Also, a lot of The Love Below."
Similarly, Aminé derives influence for both his wardrobe and his musical output from a wide array of sources. "I get inspiration from everyday life," Aminé states matter-of-factly. "Inspiration comes from random places. Like, when we turn on the microphone in the studio to record a song, I never feel like the song has to sound exactly 'like this.' Everything comes from a desire to keep my process organic."
THANK U SEOUL ?? jakarta you were more than amazing. tokyo we on the mf way!! pic.twitter.com/tvskIlhz5x

— Aminé (@heyamine) July 28, 2019