Animal Collective's Avey Tare & Geologist Unveil 25-Minute Single "Summer Blaze"
The A-side of 'New Psycho Actives Vol. 2.'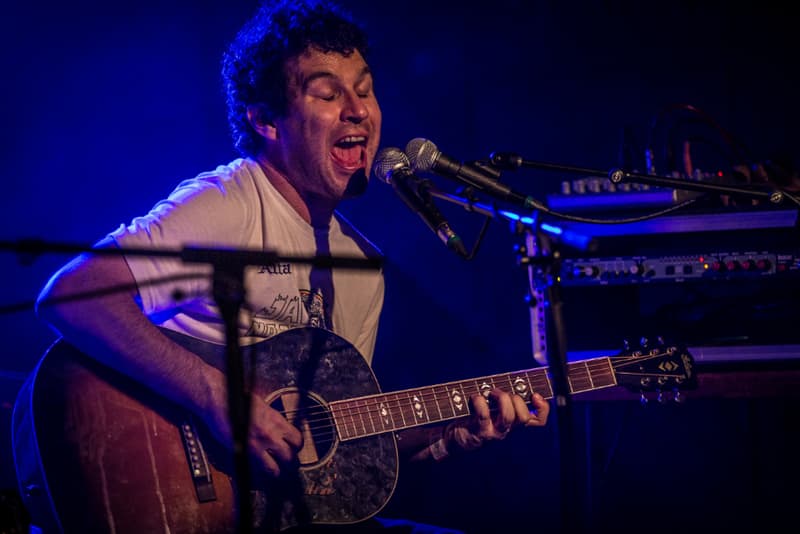 Almost exactly one year ago in August of 2018, Animal Collective served up an ambitious new audiovisual project known as Tangerine Reef. Now, Animal Collective musicians Avey Tare and Geologist are reconnecting for a new collaborative cut titled "Summer Blaze." A near-25-minute exploration of sound, "Summer Blaze" comes to us as the A-side component of Animal Collective's new single New Psycho Actives Vol. 2. Notably, the track was put together at Avey Tare's Laughing Gas home-studio over the course of two weekends in 2018 in 2019.
"Calling this one 'Summer Blaze' and wanted to get it out while there was still some summer left to enjoy," Animal Collective shared via an official statement posted to Instagram. "Joint effort by Avey Tare and Geo together this time as opposed to a split. Getting some sounds ready to play for you come Autumn as well. In the meantime, hope this hangs well in the humidity."
You can check out Animal Collective's new "Summer Blaze" record below, and expect the New Psycho Actives Vol. 2 B-side — dubbed "Autumn" — to surface in the near future.
At the beginning of this year, Animal Collective revealed plans to celebrate the 10th anniversary of their groundbreaking, critically-acclaimed studio album Merriweather Post Pavilion.