Young Thug Announces 'Punk' Album Just Days After Dropping 'So Much Fun'
The reclusive rapper reveals his "real rap" record to 'The FADER.'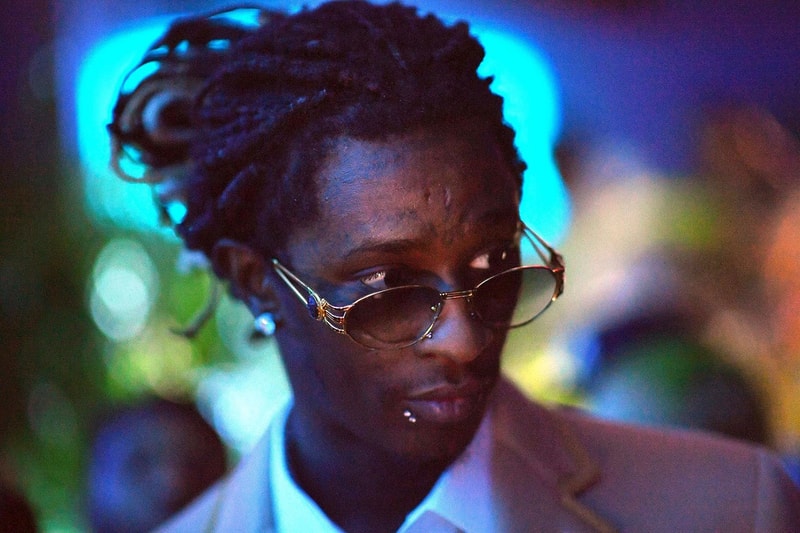 Following the unmissable launch of So Much Fun, The FADER has tapped Young Thug as the first cover star of its 20th anniversary issue (another cover story has yet to be revealed). Though the story was completed around the time of Thugger's Tomorrowland set in late July, the wide-ranging dialogue with the elusive rapper is impressive in its scale, with plenty of edifying reveals, including a brand new record supposedly dropping next month.
Dubbed Punk, Thugger reportedly spoke about the new record with more enthusiasm than So Much Fun, explaining that Punk is due "in two months." Furthermore, Thug describes the album as "most definitely touching music. It's music that the world is going to embrace." Even the album's title is meaningful, as the word "punk," to Thug, "means brave, not self centered, conscious. Very, very neglected, very misunderstood. Very patient, very authentic."
Expect the forthcoming record to demonstrate what Thug deems "real rap," a feature missing in much of today's music. "[Real rap is] letting people in, letting people know what you go through," divulges Thugger. "Let them know that you the same. I just want to open up, let people know that I'm not just a rapper, I'm a human being. Let people know whatever they go through, I done been through or somebody done been through it. Those are the things that make people grow. People that want to commit suicide, you might give them another chance."
Thug is also displeased about past music leaks, though he puts on a tough front. "I feel good about [the leaks]," he asserts, despite some hesitation. "I probably never would have put [the leaked songs] out, so I'm just happy that they was out." More convincing is Thug's self-awareness in regards to his influence over other rappers:
"I feel like I started a lot of things. [But] I don't try to downplay nobody career. I ain't make they career, I just made a lot of people not be scared to be them. I just like to see people do what they want to do. All the trendsetters know the same exact things, Gucci, Future, anybody you thinking of that's trendsetters, the same things they know. So they don't got to tell me how to deal with it 'cause I know exactly how to deal with it: just keep influencing. We don't dwell on the influence we already pushed out. We trying to ambush the galaxy."
Read the entire interview and pre-order the 20th Anniversary issue on THE FADER's website and visit Vinyl Me, Please's site for the special compilation. Relive Thugger's Tomorrowland set below
Meanwhile, Billboard projects strong sales for So Much Fun, placing Thugger's new album at the number 1 slot.