The 5 Best Things We Discovered During Copenhagen Fashion Week
A few surprises from both the runway and the surrounding trade shows.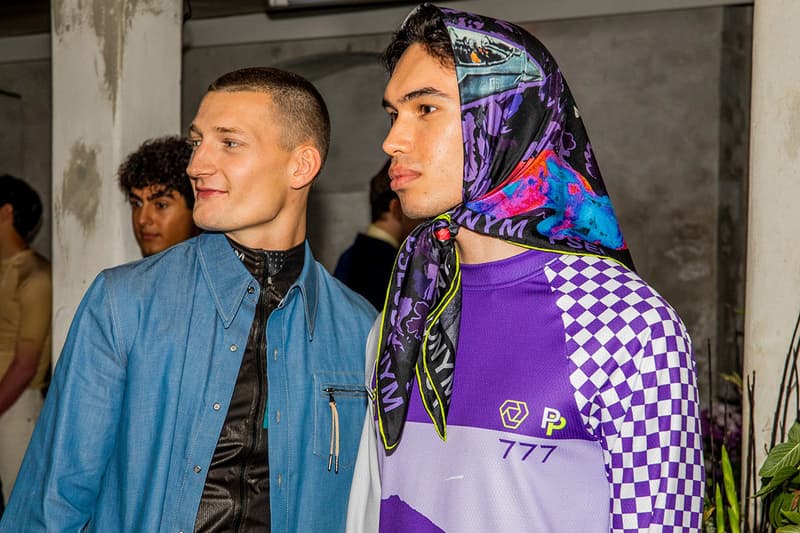 Copenhagen Fashion Week's SS20 shows and presentations had some of the best mens and womens Scandi brands showcase their upcoming seasonal collections with great ambition. With its fully packed schedule, CPHFW did not disappoint as participating labels spared no expense on gaining the recognition they deserve with awe-inspiring venues, elaborate sets, luxurious accommodations and more. However, in the thick of it all, discovery and rediscovery was a big theme for some show-goers as rookie brands made a splash and some not-so-new labels came back to claim the spotlight.
The CIFF and Revolver trade shows were also a hotbed for discovery, albeit a bit harder to sift through with the thousands upon thousands of brands vying for recognition amongst buyers and press. Labels like Daily Paper has a trick or two up its sleeve in the coming season while up-and-comer twelvepieces proved to many that their more than just a brand with pretty lookbooks.
Check out some our favorite discoveries from Copenhagen Fashion Week below.
Pseudonym's CPHFW Debut With SS20 Presentation
Fledgling Danish brand Pseudonym debuted its first-ever CPHFW presentation featuring its SS20 collection. Creative Director Jacques Zhang introduced the line with an Autumn/Winter 2019 run but has now leveled up for the upcoming season with a refreshed vision that fuses elegant tailoring and sport-inspired pieces. There's a sense of romance in Pseudonym ethos that's been missing in the streetwear-meets-tailoring trend and the formula for SS20 is just the right recipe for those looking to take their street style from T-shirts to suits. The prints are artfully abstract and when emblazoned on its cycle-ready pieces, the balance between sport, street and suiting seem to all make sense with sophistication and sincerity.
Soulland SS20: Nike Collab, Debut Women's Line, Return to CPHFW Runway
Streetwear veteran Soulland founded by Silas Adler and Jacob Kampp Berliner in 2002 returned to the runways after a five-year departure from the catwalks. Upon its return, the Scandanavian fashion house went all out with not only a men's collection but also a debut of a women's range that did not disappoint. The seamless integration of the women's line made sense and the aesthetic spoke volumes of the label's maturation. There's still a playfulness here in terms of still being street conscious but the sophistication really ups Soulland's vision for its future. If that wasn't enough, a Soulland x Nike SB Blazer Mid also made an appearance in its full snakeskin, mini Swoosh glory.
Daily Paper x Vincent van Gogh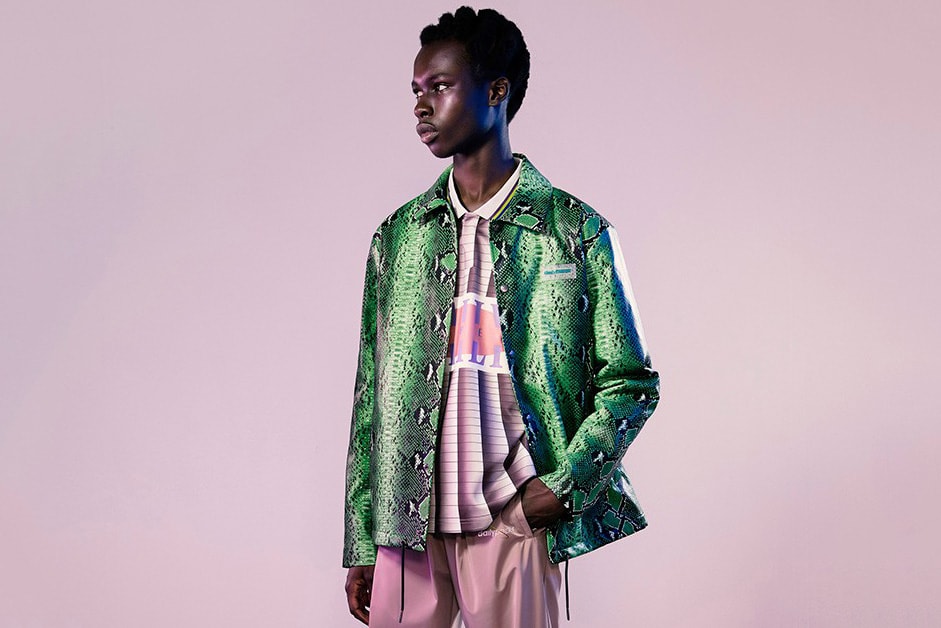 Warning ahead that the imagery above is not part of this exciting collab we speak of but is part of DP's FW19 line. The Daily Paper x Vincent van Gogh was in full display at CIFF but news about the collection is still under wraps. However, as HYPEBEAST got to witness the range, all we can say is that the capsule is one for the ages. Van Gogh paintings are fully printed on items such as trousers and jackets as well as hoodies and tees. Even shorts and a few other accessories are carefully thrown in the mix.
But what's really great about the collective is how vibrant the colors are printed on the garments. The paintings really do come alive on these items and its definitely worth owning a few for a full artful flex. Word is, the collection will drop sometime next February. Definitely stay tuned with us as more info comes along concerning the partnership.
Shinya Kozuka SS20 and Dickie's Collab

Shinya Kozuka has been around for quite some time in terms of Japanese designers but should be getting more recognition now since winning the Tokyo New Fashion Designer award in 2018. The label has been stocked at prime retailers like Opening Ceremony and H.LORENZO and is now looking to expand more into the European market, hence its presence at the CIFF trade show.
A new SS20 line gives a refreshed looked for the brand with its continued workwear meets avant-garde direction. SS20 also sees a newly formed partnership with workwear go-to brand Dickies. Here we see an oversizing of Dickies shirt and pants staples, familiar territory for Shinya Kozuka in terms of the cut and construction of the mainline.
twelvepieces Fatamorgana Season 2 Collection
Founder Amir Hassan's twelvepieces have steadily gained some traction since its debut a few seasons back. While showing at CIFF during fashion week, the Danish label also introduced its new lookbook for the latest "Fatamorgana Season 2" collection. One thing twelvepieces is known for is its beautiful lookbooks as it always finds ground presenting street style-meets-Egyptian-culture in the most fashionable way.
But Hassan's line is more than just pretty lookbooks, it prides itself in quality construction and high attention to detail. Seeing the new garments first-hand really impressed tradeshow visitors as some pieces were constructed with layering in mind and staples made with prime fabrics for superior comfort. The color story remains earthy and very much within the vibe of the elegant side of how Egyptian arts and culture can be molded into a focused streetwear standout.