U.S. Customs Seizes $3.4M USD in Fake Gucci, Nike, Louis Vuitton & More at LAX
Thousands of counterfeit belts, bags, shoes and more from Hong Kong.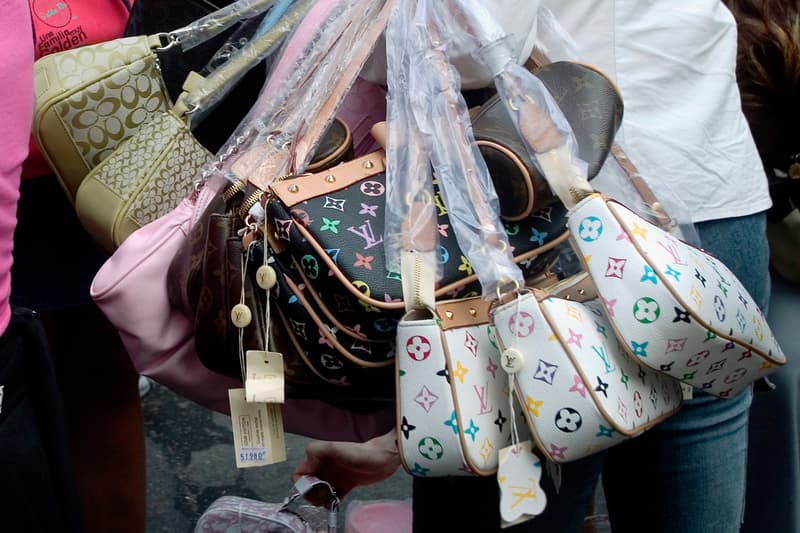 The U.S. Customs and Border Protection (CBP) reported a seizure of 5,300 counterfeit goods at LAX yesterday, which would have totaled up to $3,475,000 USD at their genuine retail value combined. Several popular fashion brands were infringed upon within the fake product, including apparel and accessories labeled as coming from Gucci, Nike, Louis Vuitton, Hermès, Fendi and more.
The release goes on to detail the number and type of counterfeit items that were seized, with the largest amount listed as 1,242 counterfeit Gucci belts. According to the CBP, other fake merchandise included: "678 pairs of counterfeit Nike shoes, 531 counterfeit Louis Vuitton handbags, 500 counterfeit Samsung adaptors, 502 counterfeit Gucci fanny packs, 230 counterfeit Hermes handbags, 192 counterfeit Casio Shock watches, 144 counterfeit Ferragamo belts, 100 counterfeit Versace belts, and 119 counterfeit Fendi shorts."
The air cargo shipment came in from Hong Kong, the CBP stated. "The American public should be aware that buying a counterfeit product is a lose-lose proposition because the money they paid often funds criminal enterprises," said Donald R. Kusser, CBP Port Director at LAX. "In addition, buyers get a substandard low-quality product, containing unknown chemicals and likely produced under inhumane conditions."
In 2018, the CBP seized 33,810 shipments of counterfeits, estimated to be worth about $1.4 billion USD at the manufacturer's suggested retail price. Apparel and accessories represented the highest number of items seized at 18%, led by watches and jewelry (valued at approximately $618 million USD) and followed by handbags and wallets (valued at approx. $226 million USD).
Supreme is another popular brand that has been dealing with its own copy-cat issues. The label had been in an ongoing trademark battle with Supreme Italia, the knock-off brand that eventually lost the legal fight in June.