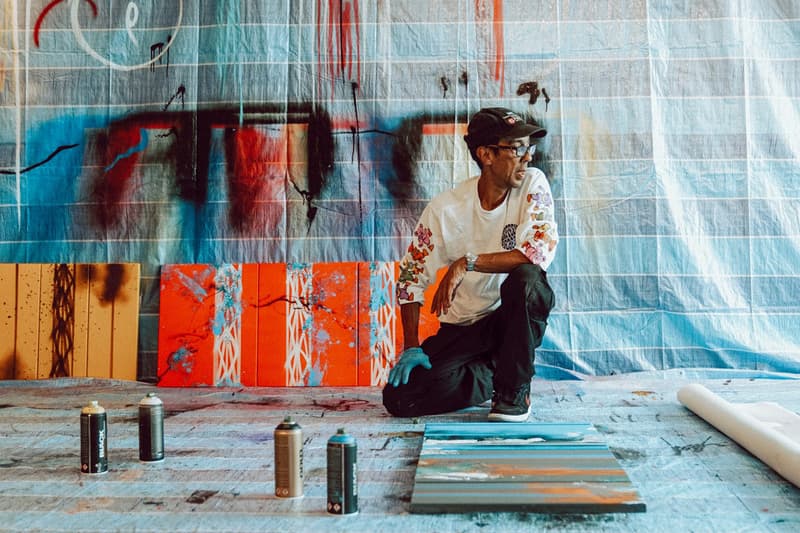 Futura Launches PSA Against Resellers, Shuts down FUTURARCHIVES Shop
"We hate that our fans are fighting against a machine."
---
Futura is having a fruitful year. From launching limited edition art objects such as his 'FL-001' sculptures to spearheading collaborations with the likes of A-COLD-WALL, Off-White™, and recently the New York Mets, the legendary graffiti artist continues to his widen his reach in both the art and fashion worlds. The demand for his collectibles is also seemingly unmatched by any other artists of his caliber with his exclusive works fetching aftermarket prices upwards of $5,000 USD on reseller platforms such as StockX.
In an attempt to rule out the resellers and maintain the fandom of appreciative buyers, Futura took to his @FuturaLaboratories Instagram account to voice his frustration over his products being sold at "second or third-hand markets" while expressing his support "to the real fans." He also announced the closure of his FUTURARCHIVES online shop — an e-commerce site that would have purveyed his limited edition works.
Read the full PSA below and let us know your thoughts.
In related stories, take a look at this week's best art drops.
This is a message from: Futura

In an effort to get our products into the proper hands (who will actually appreciate it) we will reach out to those individuals. To the real fans and supporters, you know who you are (and we know who you are). You will be hearing from us at FL. We hope this will reduce our products being sold at second or third-hand markets and reselling them at exorbitant prices. We hate that our fans are fighting against at machine (sic). We want this to be a unique and fair experience for every person.

Because of that:
FUTURARCHIVES is now indefinitely closed.

Thank you for your participation and your understanding.

Real humans will prevail (always).