'The Walking Dead' Comic Abruptly Concludes With Latest Issue (UPDATE)
Robert Kirkman has put out a new statement.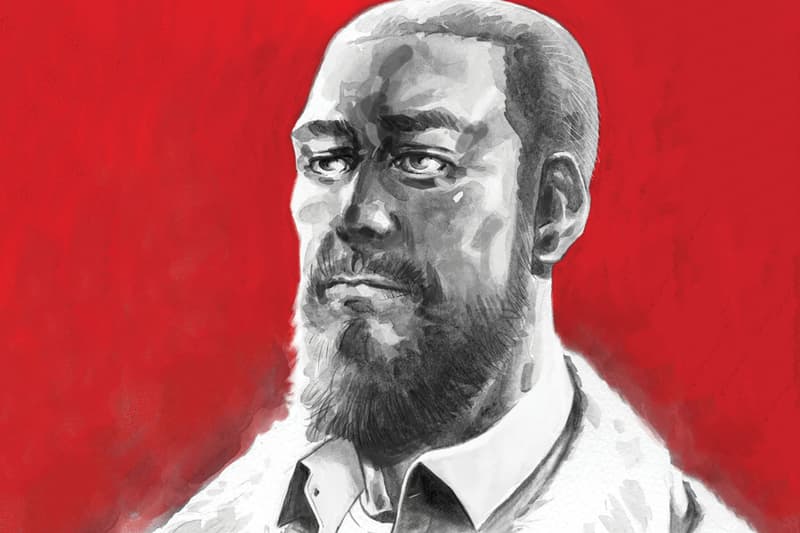 UPDATE: Following the reveal that his long-running The Walking Dead book series would be ending, creator Robert Kirkman released another statement about the conclusion of the story:
"I'll say it again, I love (loved… oh, god, I'm not ready for past tense) writing this series. I really don't want it to end. In fact, I've been… kind of unsettled since I wrote the script for this issue. The whole thing just feels… weird. In a way, killing this series has been a lot like killing a major character. Much, much harder… but the same feeling. I don't WANT to do it. I'd rather keep going… but the story is telling me what it wants and what it needs. This needs to happen. Whether I want it or not."
Meanwhile, the creative officer of Image Comics Eric Stephenson added: "THE WALKING DEAD has always been full of twists, but one thing that has never been surprising is Robert Kirkman's absolute commitment to telling the best story he could on his own terms." Stephenson continues: "Other comic books traffic in the illusion of change, but Robert and his collaborators embraced actual change, so it's only fitting that THE WALKING DEAD end by confronting the biggest change of all—a resolution to the story Robert began over 15 years ago. It's testament not only to Robert's and Charlie's abilities that THE WALKING DEAD #193 is such a fitting farewell, but also to the possibilities available to anyone in the creative community when they are allowed to tell stories the way they want."
*SPOILERS AHEAD* Here's the official scoop on THE WALKING DEAD #193—head over to your local comic shop & snag your copy first! @RobertKirkman @CharlieAdlard @skybound https://t.co/Hv5avn4Tpp

— Image Comics (@ImageComics) July 3, 2019
---
Warning: This post contains spoilers.
Original Story 7/2/2019: Creator Robert Kirkman unexpectedly ended his critically-acclaimed horror comic The Walking Dead following the death of its protagonist Rick Grimes in the previous issue, and just before reaching its 200 issue milestone.
The series, which tracked Rick and his son Carl during a zombie apocalypse, is an Image Comics staple that has spanned over 15 years. The issue, expected to arrive tomorrow, had its concluding page leaked, and it showcases a lengthy essay from the creator, explaining why the comic is ending without warning and addressing fans of the series.
"This is the end of The Walking Dead. That's it… it's over… we're done. I'm sure you have a million questions… and I'm sure you feel as emotional about all this as we do… if not more so. I'm completely willing to bet some of you are angry over this. I get it… I do. I mean… WHY didn't we announce this so that fans would have some time to prepare? Well… personally… I hate knowing what's coming. As a fan, I hate it when I realize I'm in the third act of a movie and the story is winding down. I hate that I can count commercial breaks and know I'm nearing the end of a TV show. I hate that you can FEEL when you're getting to the end of a book, or a graphic novel.

The Walking Dead has always been built on surprise. Not knowing what's going to happen when you turn the page, who's going to die, how they're going to die… it's been ESSENTIAL to the success of this series. It's been the lifeblood that's been keeping it going all these years, keeping people engaged. It just felt WRONG and against the very nature of this series not to make the actual end as surprising as all the big deaths… from Shane all the way to Rick."
Kirkman also explained his decision not to try and expand the story he'd already mapped out by 2015.
"As I worked to come up with ways to expand the story, none of it felt right," he says. "Everything felt like an unnecessary detour… it was, for lack of a better word, filler. The harder I tried to come up with new places to go, the clearer it was to me that this is what this story needed… it needed to end."
The Walking Dead comics have been the cornerstone of a multibillion-dollar franchise that has gone to spawn five TV series, including after-show Talking Dead, and sell 50 million issues worldwide in over 60 countries.
In other entertainment news, Neil Gaiman's The Sandman is being adapted as a Netflix series.
Details about this issue will more than likely start to leak today. If you'd prefer to not be spoiled, I would recommend being very careful online until the issue is released Wednesday. It's a big issue in more ways than one. #understatementoftheyear pic.twitter.com/xSAr3EjR75

— Robert Kirkman (@RobertKirkman) July 1, 2019
You have been warned. https://t.co/W6sau3L7Yb

— Robert Kirkman (@RobertKirkman) July 1, 2019