SPOILER: Image Comics' 'The Walking Dead' #192 Reveals the Fate of Rick Grimes
The cliffhanger from the previous issue is finally revealed.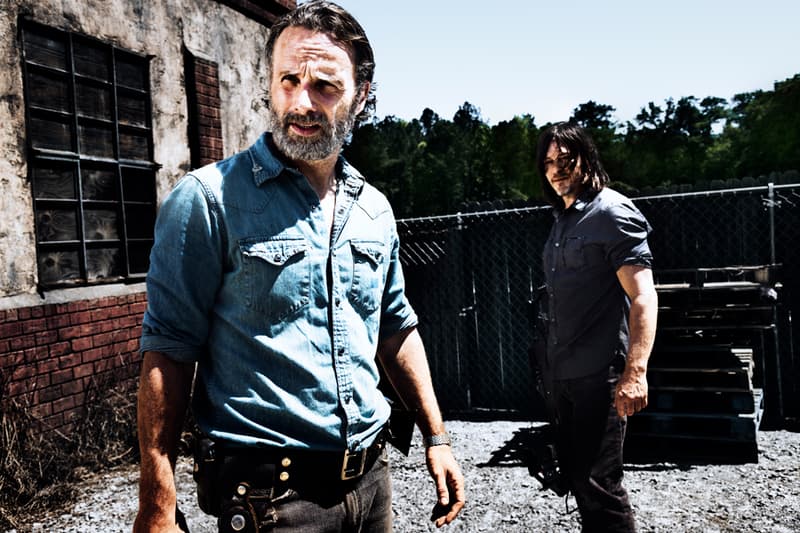 Rick Grimes has been missing from AMC's adaptation of The Walking Dead for a year now, and although there's been promise of a film trilogy to complete his arc, his eventual fate may have been revealed in the latest issue of Image Comics' The Walking Dead.
Warning: This post contains spoilers.
In the previous issue, #191, Rick is seen speaking to a newer, more advanced community called the Commonwealth, a location that is being teased in the show. After one of his patented speeches, where he gives a community hope and solidifies himself as a leader, the Commonwealth's Sebastian Milton, son of the previous leader, shoots Rick in an act of resentment.
This week's issue #192 reveals the shot to be fatal and the assassination to be fulfilled. It's a dour and mundane death for a series protagonist, and that appears to be on purpose. Hours later, Carl Grimes, brimming with optimism from his father's rousing speech, finds him as a zombie and is forced to put him down.
Creator Robert Kirkman has always promised that Rick Grimes would eventually die in the series, and many believed it would be reserved as a hallmark moment like the upcoming #200 issue. Especially since the fate of Glenn was revealed in the comic book series' 100th issue.
In an interview with the New York Times, Kirkman states: "We've had No. 191 in stores and he gets shot at the end of it. But because Walking Dead has so many swerves and misdirects, there are people that are like, 'It looks like he's going to die, but he's not; they would never do this!' So I'm kind of playing with fan reaction that way."
In other entertainment news, check out the new trailer for Pokémon Sword and Shield.
"THE WALKING DEAD takes an unexpected turn": read the in-depth @nytimes interview with @RobertKirkman (includes *SPOILERS* for issue #192, available at your local comic shop today!) @CharlieAdlard @Skybound https://t.co/njqwvnnpyb

— Image Comics (@ImageComics) June 5, 2019