'The Walking Dead' Expands to Spinoff Movie Series Focusing on Rick Grimes
To finally find out the fate of the show's fearless leader.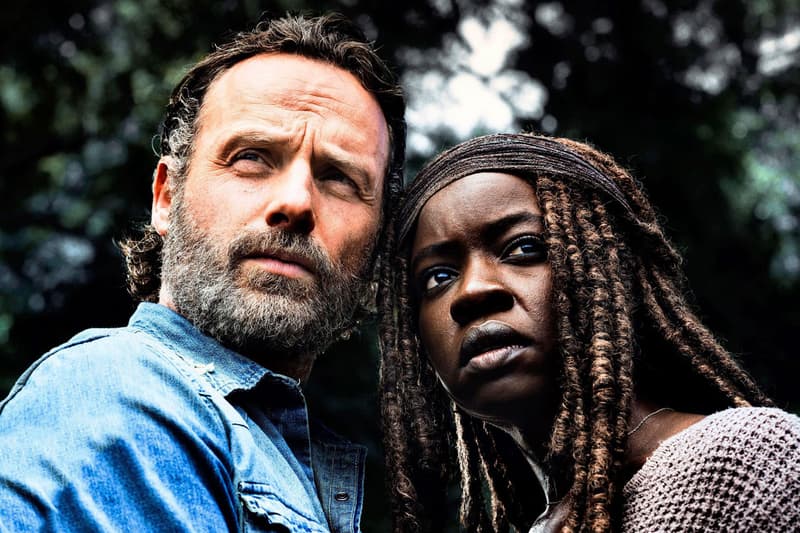 *Warning, spoilers from The Walking Dead's latest episode are mentioned.*

Television network AMC and the showrunners for the famed show The Walking Dead has just announced that it will be releasing a spinoff film series centering around the character Rick Grimes. Played by British actor Andrew Lincoln, Grimes's time on the popular hit television series has come to a close (at least for now) as it aired the last episode featuring the title's main protagonist last night.
It was consistently teased since the latest season premiere that Rick Grimes will have a "last" episode and many speculated the death of the character. However, the unexpected reveal towards the end of the segment titled "What Comes After" directed by series veteran Greg Nicotero shows that the fearless leader did survive his injuries in addition to a climactic explosion where he saved the possible demise of friends. Afterward, Grimes is rescued by helicopter and is taken somewhere that's yet to be revealed.
According to Chief Content Officer Scott Gimple, the upcoming "Rick Grimes" films will be "big evolutions of what we've been doing on the show" as AMC adds that the initial film will see "what he faces in the new corner of the zombie apocalypse."
As for Andrew Lincoln, he stated in a Talking Dead (the live talk show after each episode) interview that, "It's not the beginning of the end, it's the end of the beginning. And I like the idea that we get to tell a bigger story, maybe with a sort of wider vista." He adds, "I've always been interested in what's going on out there, you know, whether or not there is contact with the wider world." Gimple then adds that "We want to break new ground with different, distinct stories, all part of the same world that's captured our imagination for nearly a decade of the Dead."
The films will not begin production until 2019 and there are rumors already murmuring that there will be three movies happening for the series. In other entertainment news, the title for the Game of Thrones prequel has just been revealed.