New 'Game of Thrones' Season 8 Details Revealed
As well as the first official photo from the show's final season.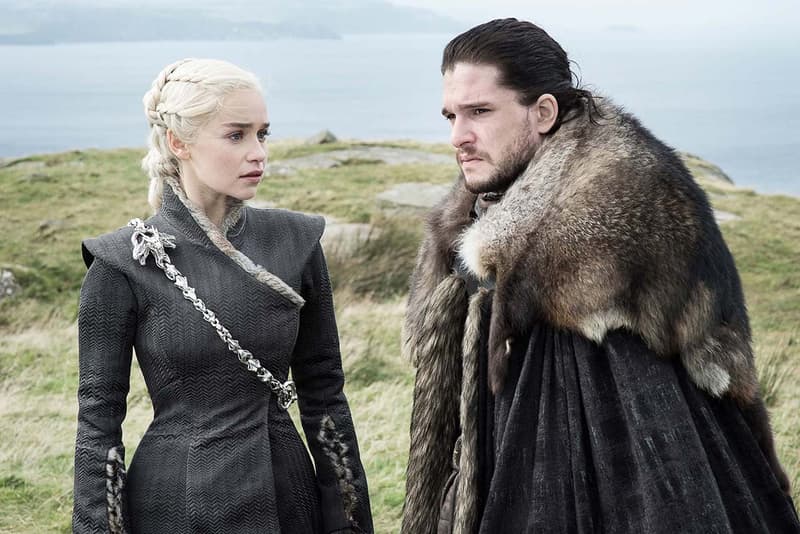 With news about Game of Thrones spin-offs gathering pace — including the title of the prequel and the announcement of Naomi Watts as the lead — more details about the show's final season have been revealed. For Entertainment Weekly's latest cover story, which also featured the first official image from the shoe, the publication was allowed access to the show's set and cast, giving hints at what to expect from season 8.
The cover story teases that there is a whole new setting for the finale, as well as unexpected characters. Elsewhere, the article reveals other loose details about the plot: "Season 8 opens at Winterfell with an episode that contains plenty of callbacks to the show's pilot. Instead of King Robert's procession arriving, it's Daenerys and her army. What follows is a thrilling and tense intermingling of characters — some of whom have never previously met, many who have messy histories — as they all prepare to face the inevitable invasion of the Army of the Dead."
The center piece of the season is a battle with the Army of the Dead, which is "expected to be the most sustained action sequence ever made for television or film." Speaking to Entertainment Weekly, showrunner David Benioff revealed the difficulties with this particular scene. "Having the largest battle doesn't sound very exciting — it actually sounds pretty boring. Part of our challenge, and really Miguel [Sapochnik]'s challenge, is how to keep that compelling… we've been building toward this since the very beginning. It's the living against the dead, and you can't do that in a 12-minute sequence."
Expect more plot details — and eventually a trailer — in the coming months, with Game of Thrones season 8 expected to release in early 2019.