Naomi Watts Will Lead HBO's 'Game of Thrones' Prequel Cast
She will play a "charismatic socialite hiding a dark secret."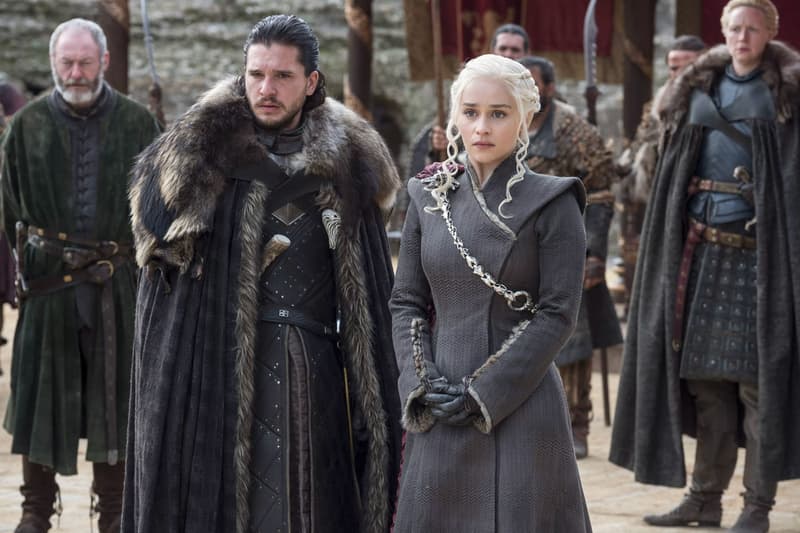 As Deadline reports, Naomi Watts will lead the forthcoming Games of Thrones prequel pilot's ensemble cast. Reportedly, she will play the role of a "charismatic socialite hiding a dark secret."
HBO's Game of Thrones prequel comes from author and GoT co-executive producer George R.R. Martin and writer Jane Goldman. Martin and Goldman created the prequel, while Goldman is responsible for its writing. Another GoT co-executive producer, Vince Gerardis, will join Bloodline and Damages co-creator Daniel Zelman, ex-BBC Studios executive James Farrell, The Alienist's Chris Symes and Orange Is The New Black and Hannibal's Jim Danger Gray in executive-producing the effort.
The untitled project is said to take place "thousands of years" before the narrative of Game of Thrones. The prequel's story reportedly revolves around "the world's descent from the golden Age of Heroes into its darker hour." Previously, HBO programming president Casey Bloys told Deadline that the aforementioned pilot will introduce viewers to a "very different setting" and "very different time," that will "feel different" but still be a decidedly-Game of Thrones production.
"There are very strong female characters but it's an ensemble, there are men and women," Bloys told Deadline this past summer. "Jane is a very good writer, we don't want to limit her to writing female leads. There are a lot of very complicated leads in (the pilot)."
Stay tuned for more information regarding HBO's Game of Thrones prequel.
The final season of Game of Thrones will premiere in the first half of 2019.