George R.R. Martin Announces Change of Plans for 'Game of Thrones' Spin-Offs
An update on the 'GoT' prequels.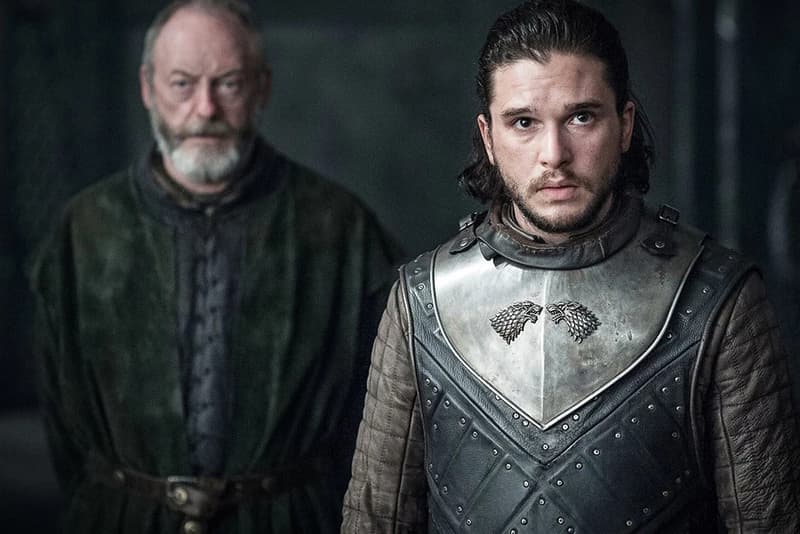 Games of Thrones will launch its eighth and final season in 2019, but this won't be the last of George R.R. Martin's medieval fantasy epic. It was recently reported that HBO officially ordered a prequel pilot based on the book Age of the Heroes, which is set 10,000 years before the time of the GoT we know. Those who have been following the HBO series news know that the aforementioned prequel is only one of several spin-offs in the pipeline — of which initially there were four, and then five. However, author Martin now updates his fans again that not all of the potential prequels will be making it to the screen.
"One of [the prequels] has been shelved," said Martin on his blog. "But that does not mean the others are dead.  Three more Game of Thrones prequels, set in different periods and featuring different characters and storylines, remain in active development. Everything I am told indicates that we could film at least one more pilot, and maybe more than one, in the years to come. We do have an entire world and tens of thousands of years of history to play with, after all. But this is television, so nothing is certain."
Stay tuned for more GoT updates and let us know if you'll be tuning in to the prequels. In other entertainment news, Val Kilmer will return as "Iceman" for Top Gun 2 and Jared Leto is set to star in an upcoming Joker spin-off film.