Neil Gaiman's 'The Sandman' TV Adaptation Revealed, Coming to Netflix
David S. Goyer will serve as executive producer.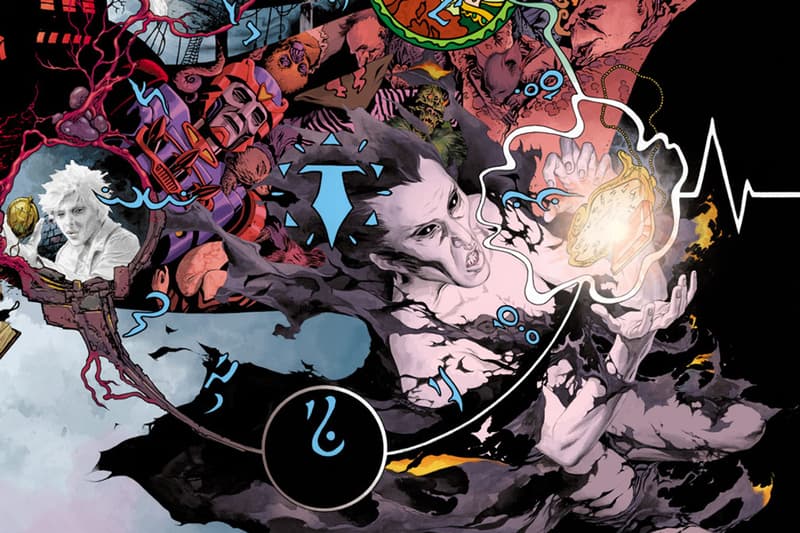 Following the success of Terry Pratchett's Good Omens series, it's been announced author Neil Gaiman's The Sandman comic is set to receive a Netflix TV adaptation. David Goyer (The Dark Knight trilogy) and Allan Heinberg (Wonder Woman) are attached to the project as executive producers alongside Gaiman.
The Sandman follows Morpheus—the personification of dreams and his six concept-related relatives, living their century-spanning lifetimes experiencing fantasy, horror, and folklore. The series was published under an imprint of DC Comics called Vertigo, which has recently become rebranded as DC Vertigo.
Initially, Warner Bros. was attempting to turn the book into a film, spearheaded and starring Joseph Gordon-Levitt before it fell apart. Gaiman's works are notoriously hard to adapt, as the production of Starz's American Gods series has proven. As a result, many reports believe that Warner's deal with Netflix is expected to have a big payout.
View the visual recap below of The Sandman below, in case you need to freshen up on the storyline and characters. In other Netflix news, a live-action Final Fantasy XIV series is in the works.
#Sandman TV series from @neilhimself, David Goyer — with huge price tag — a go at Netflix https://t.co/p6syQVq4nW pic.twitter.com/5L4Pq4abgU

— THR International (@THRGlobal) July 1, 2019