You Can Now Turn Your Phone Into A 'Stranger Things' Walkie Talkie
Thanks to the T-ALKIE phone case.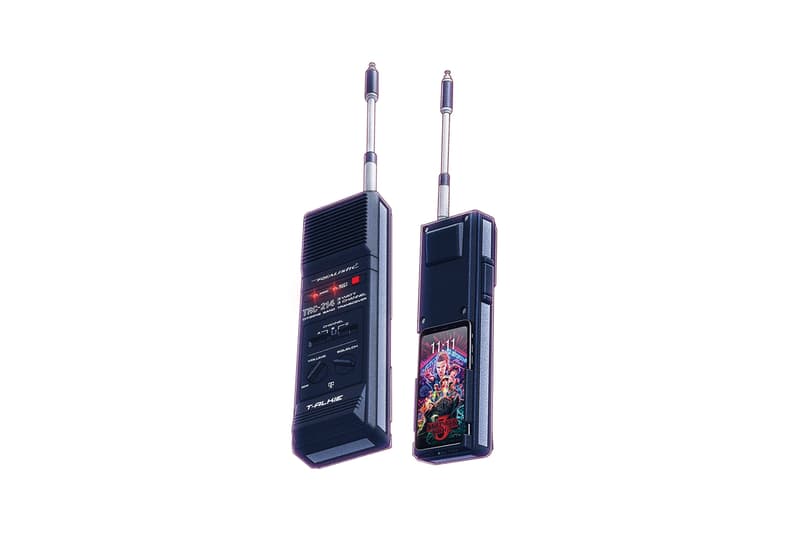 Stranger Things Season 3 is coming soon and to celebrate even more, Netflix has teamed up with T-Mobile to release the T-ALKIE mobile phone case.
The collaborative accessory follows Stranger Things' partnership with Nike, a capsule collection with Levi's and its pop-up store with Coca Cola. The T-ALKIE is a phone case modeled on the Realistic TRC 219 radio used in the hit Netflix show and is up for grabs via a competition releasing later this week when the third season drops.
T-ALKIE's are described as being "compatible in the Upside Down" and "not waterproof — even Billy can't save it." The case comes with a fully-extendable antenna and allows coverage across all of the T-Mobile network, "including Hawkins."
Fans wanting the limited-edition T-ALKIE phone case will have to keep an eye on T-Mobile's Instagram and Twitter accounts on July 4 for updates and information on how to win one of the Stranger Things-inspired accessories.
In other news, Stranger Things is taking over Coney Island later this week.