Mad Mike & Red Bull Debut Hardcore Drifting Lamborghini Huracán "NIMBUL"
Watch it race against a Russian-built 9,500kg KAMAZ MASTER truck.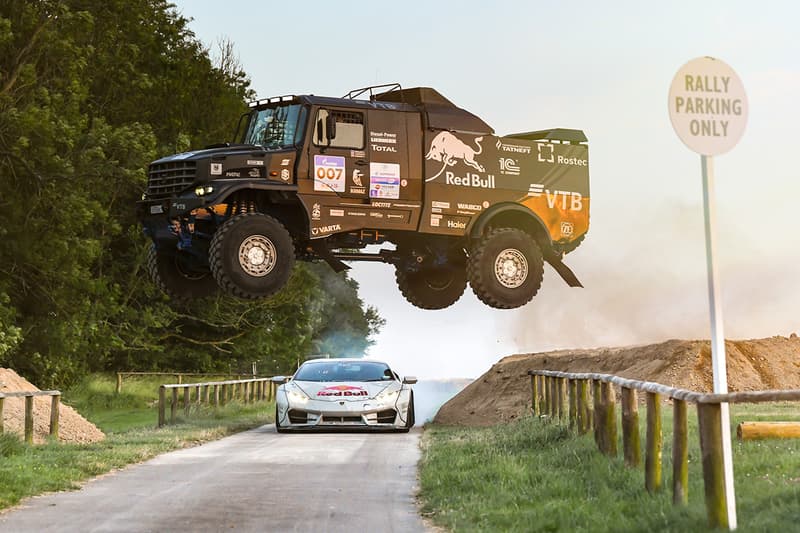 1 of 13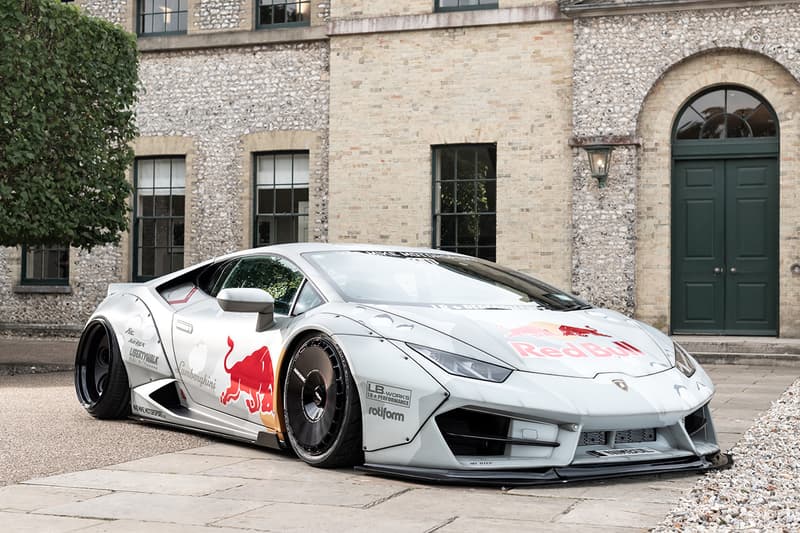 2 of 13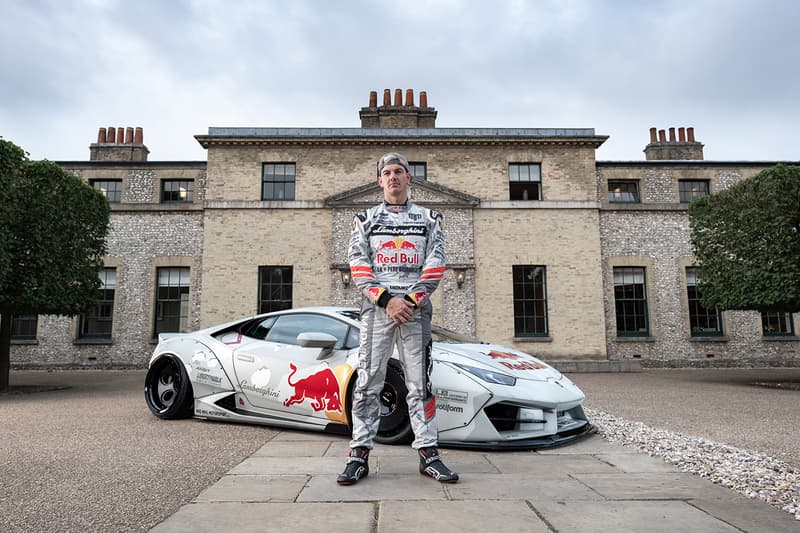 3 of 13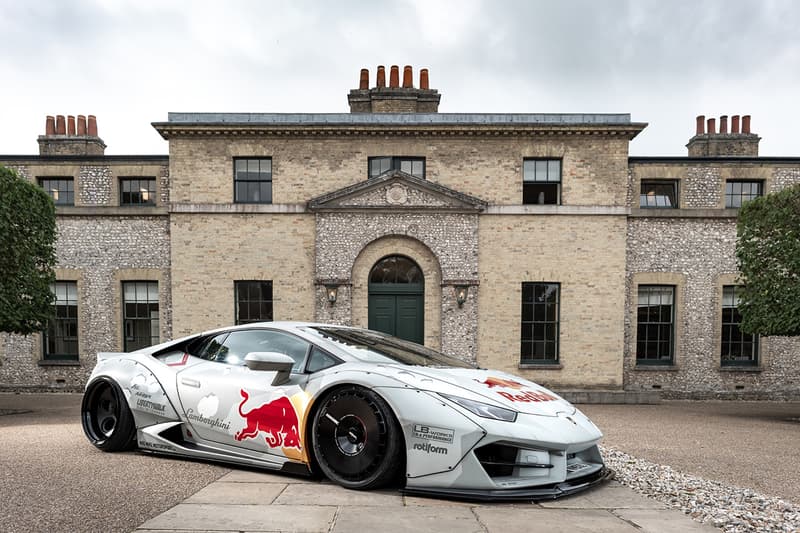 4 of 13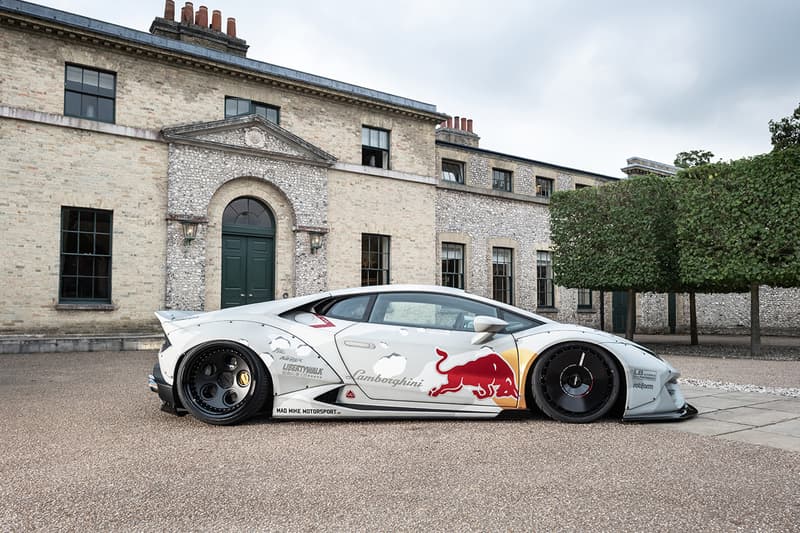 5 of 13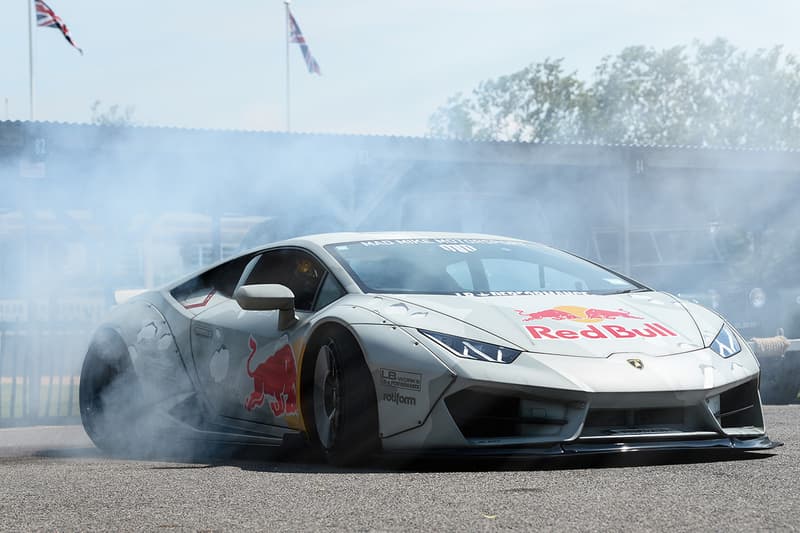 6 of 13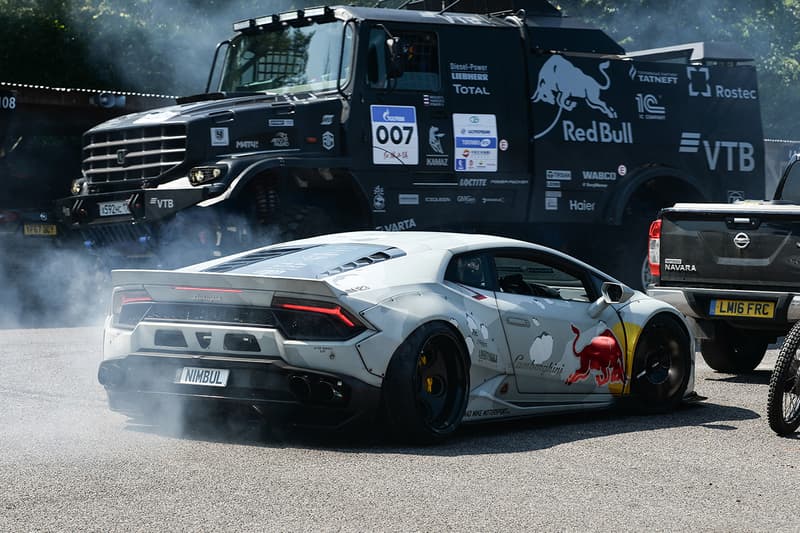 7 of 13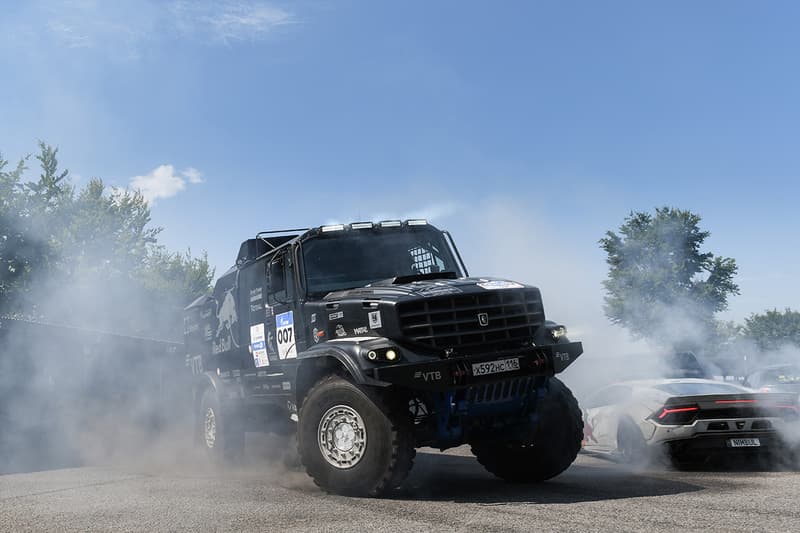 8 of 13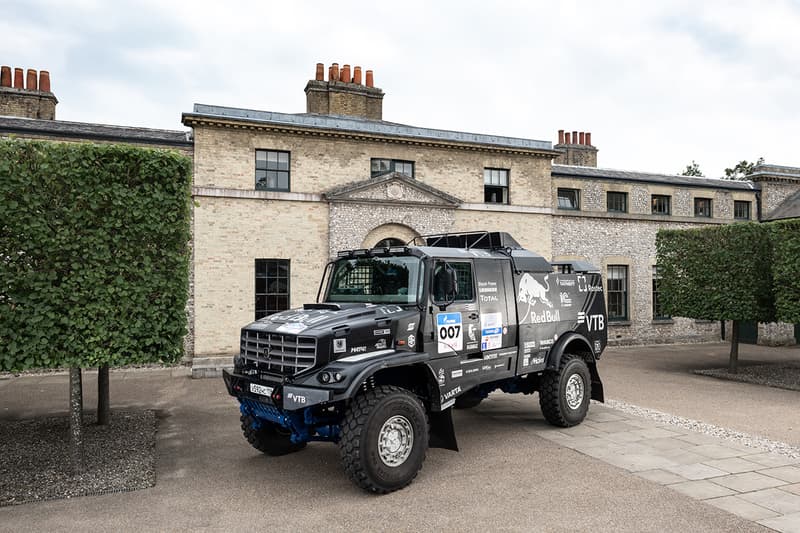 9 of 13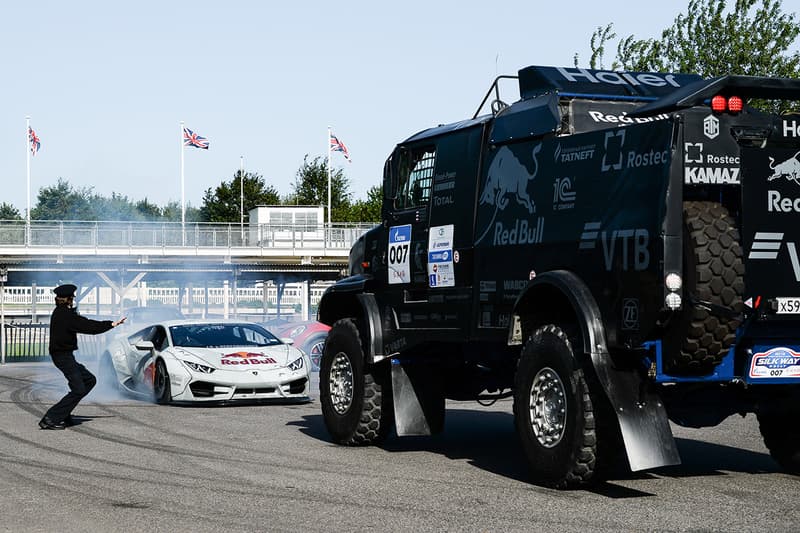 10 of 13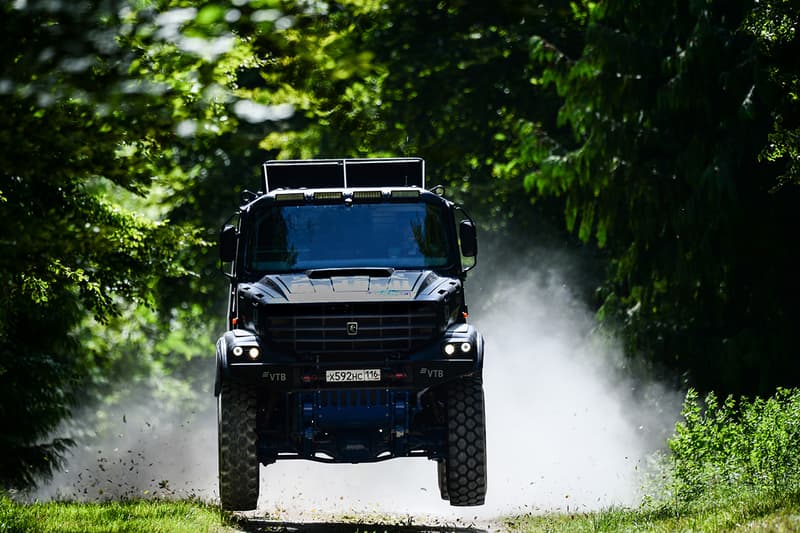 11 of 13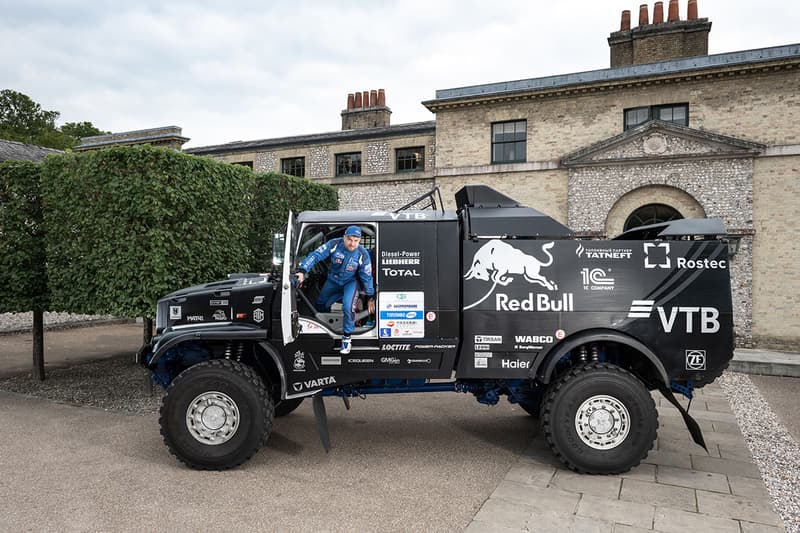 12 of 13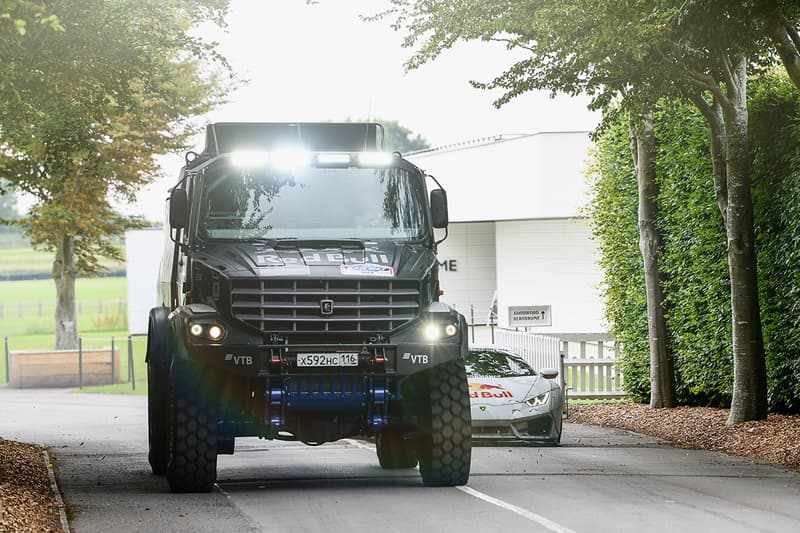 13 of 13
Formula Drift Japan 2018 champion Mad Mike and Red Bull have debuted a purpose-built drifting Lamborghini Huracán, dubbed the "NIMBUL."
The car will be showcased at this year's Goodwood Festival of Speed and can be seen in the video below racing against Eduard Nikoleav in a Russian-built 9,500kg KAMAZ MASTER truck.
Mad Mike said in a press release, "Bringing the NIMBUL to life is a dream come true for me. Ever since I can remember, I've always wanted to create a drift ready supercar. It took four weeks to turn the Huracán into the NIMBUL and I can't wait to let it loose in front of the crowds at the Festival of Speed."
To make the Lamborghini Huracán drift, a number of mechanical elements had to be considerably tweaked. Mad Mike has built his own steering system and sway bars for the supercar, and a new digital suspension which enables the car to lay flat to the ground when static was also installed. Elsewhere, the Lamborghini sees new brakes, a new ECU which controls a host of new elements from nitrous to the exhausts to produce 800 BHP, new rims styled after the Lamborghini Countach, as well as a safety-enhanced interior and a wider body kit, which was designed by Liberty Walk founder Kato San.
Take a look at the Lamborghini Huracán "NIMBUL" in the gallery above and watch it in action against the KAMAZ MASTER truck below.
For more outlandish Lambos, take a look at this rally-ready Lamborghini Huracán Sterrato.