Nike Honors Athlete's Tenacious Fight to Victory With Special Edition Metcon 5 "Medal Strong"
"The road to gold isn't pretty."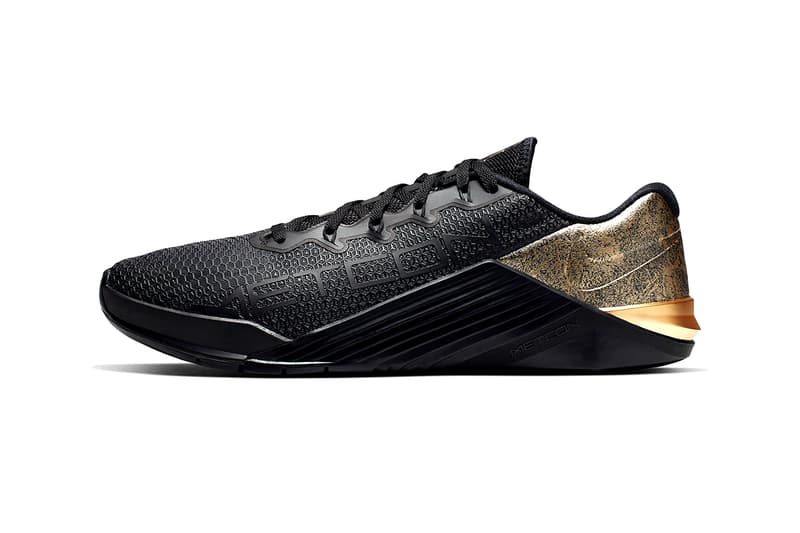 1 of 6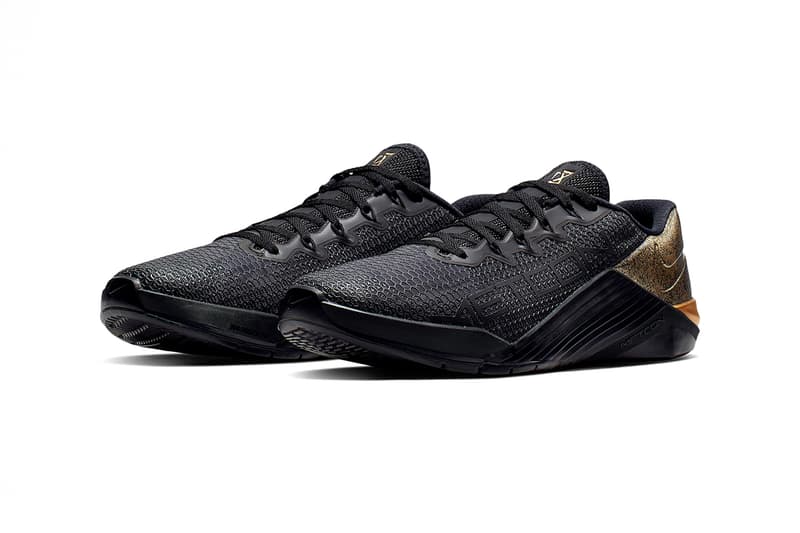 2 of 6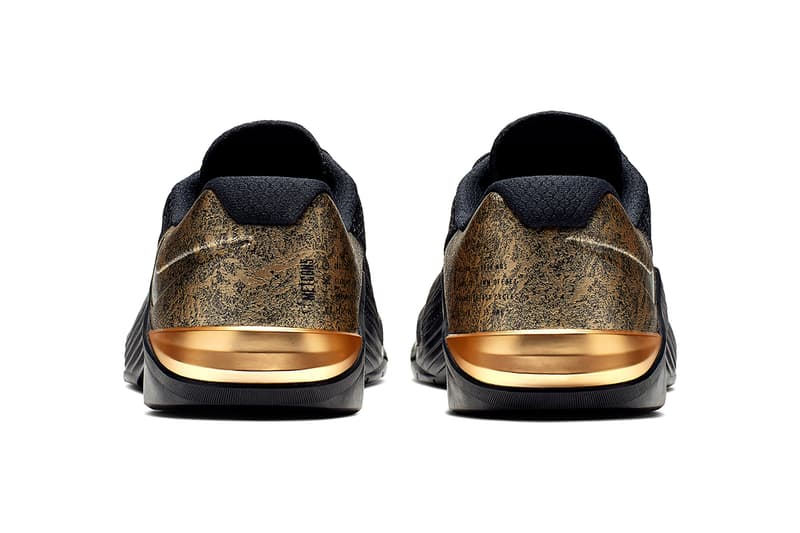 3 of 6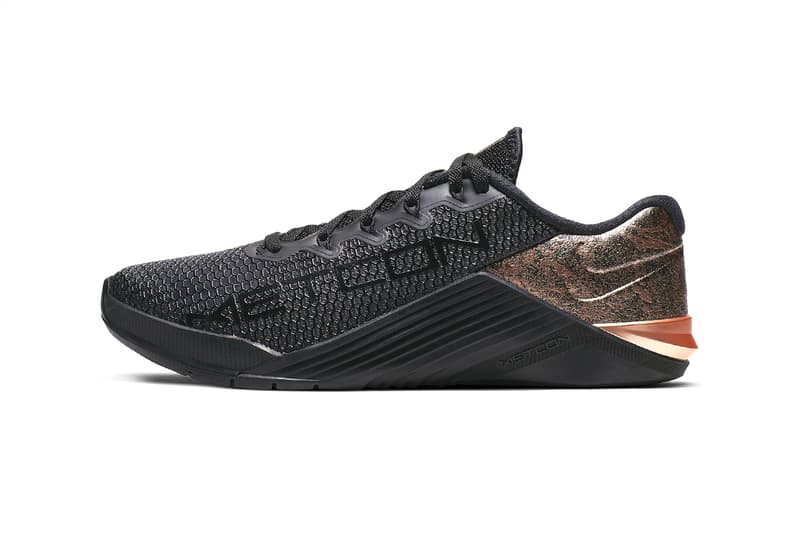 4 of 6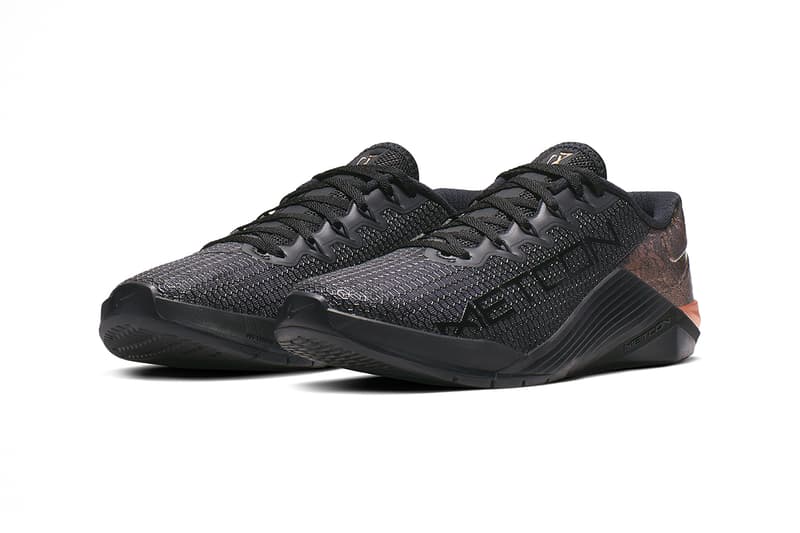 5 of 6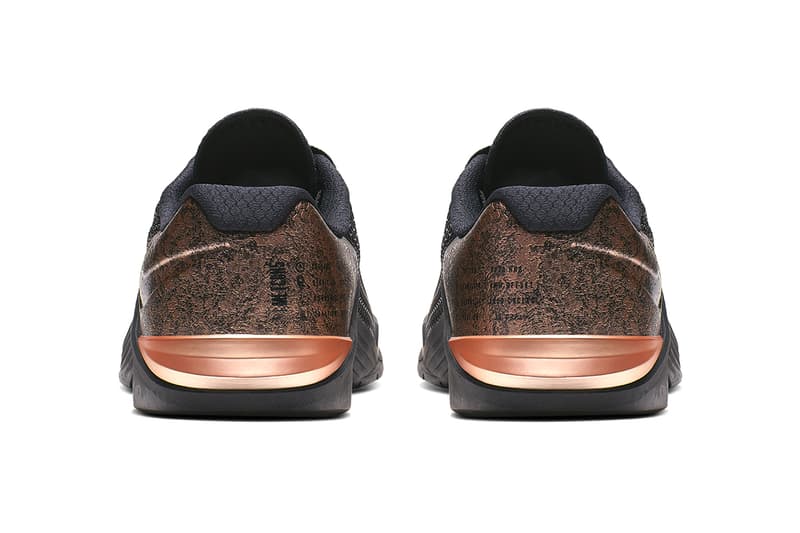 6 of 6
Nike just recently updated its all-rounded cross training sneaker Metcon with a fifth iteration bringing added technology and performance for those pushing hard in and out of the gym, and now Beaverton has released the enhanced trainer in a special edition "Medal Strong" colorway honoring the athlete's hustle.
The textured upper, the mid-foot wrap, and the robust sole are all dressed in a sleek and simple black, creating the perfect canvas on which gold highlights by the heel shine through. In particular, Nike chose two shades of gold to represent male and female athletes — a conventional gold and a rose gold — and both come raw, "represent[ing] how naturally-occurring metallic gold comes out of the ground: not yet polished, but still valuable."
Paying tribute to the blood, sweat and tears that athletes put in to better themselves, Nike acknowledges that "The road to gold isn't pretty. And every year, the competition gets tougher — athletes have to train more and fight harder than ever before. But the top of the podium is worth the calloused hands and trembling muscles."
For those of you training hard and tough out there, the special edition Metcon 5 "Medal Strong" will be available to NikePlus members on July 22, and for the rest of the world on July 25. Head over to nike.com to grab yours.
Elsewhere in sneakers, the Air Jordan 4 "Cool Grey" has just received an official release date.
Nike Cross-Train Metcon 5 "Medal Strong"