Hoodrich Pablo Juan Recruits Lil Gotit & Lil Keed for "Drip Babies"
Three of Atlanta's brightest stars on one track.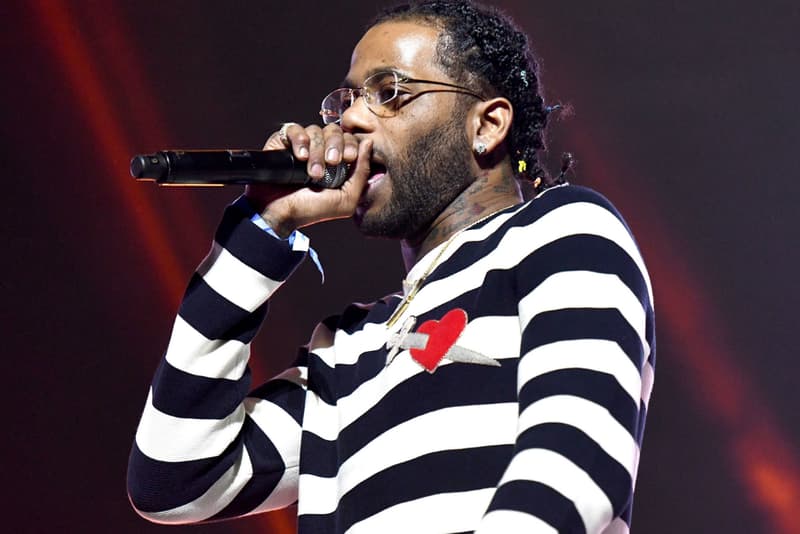 One after releasing a Tay Keith-produced record titled "Myself," Hoodrich Pablo Juan is teaming up with fellow Atlanta rappers Lil Keed and Lil Gotit for a new collaborative single known as "Drip Babies."
Besides Hoodrich Pablo Juan, Lil Keed and Lil Gotit's contributions, "Drip Babies" also contains a beat from 808 Mafia. The track comes during a prolific time for all three of it featured rappers: Lil Gotit just dropped his "Lil Ralph" single a couple months ago; Lil Keed's most recent full-length project, Long Live Mexico, saw release last month; Hoodrich Pablo Juan delivered a 12-track studio album titled BLO: The Movie in May.
"I'm not gonna lie, I always get my motivation from other rappers in Atlanta," Hoodrich Pablo Juan recently told FADER. "If I see you doing good, I'm like, 'Damn, I can do that.' I don't know about everyone else, but I ain't no hater so when I see somebody else doing good. I get motivated. I think it's a no-hate culture. We already know each other, so it ain't like we see you on and then we're like, 'Man, f*ck that n***a.' When you see somebody else on, you proud of them."
"It's always about the message," Hoodrich Pablo Juan adds, explaining his favorite part of a song. "The sound is cool, but I be liking songs more when they talk about something you can relate to."
You can check out Hoodrich Pablo Juan, Lil Keed and Lil Gotit's new "Drip Babies" single below.
For more, check out our new Conversations With interview with Lil Keed.