Meek Mill's Conviction Has Been Thrown Out
The rapper is no longer on probation and panel of judges grant him a new trial.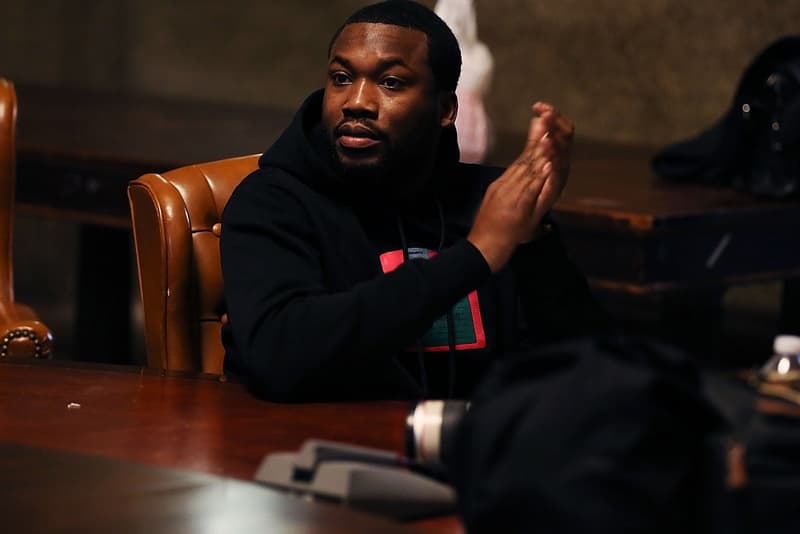 Meek Mill's 2008 conviction in a drug and gun case has been overturned by the Pennsylvania appeals court, AP reports. Meek, whose real name is Robert Rihmeek Williams, has been on probation for a decade and finally, the Philadelphia native is free.
Three judges unanimously voted to throw the case out and granted the rapper a new trial because of new evidence of alleged police corruption and the case, if retried, would have seen Meek acquitted of the charges.
"We conclude the after-discovered evidence is of such a strong nature and character that a different verdict will likely result at a retrial," the opinion from the Pennsylvania Superior Court said.
When asked about the verdict, Meek said he was "ecstatic that justice prevailed" and that the decade-long legal battle has been "mentally and emotionally challenging."
"I'd like to thank the Pennsylvania Superior Court for overturning my conviction and granting me a new trial," Meek said, as quoted by his advocacy group, Reform Alliance. "The past 11 years have been mentally and emotionally challenging, but I'm glad that justice prevailed and my clean record has been restored."
The new ruling also overturned the trial judge's parole violation findings that sent the entertainer back to prison in 2017 for five months, and, Judge Genece Brinkley will be pulled off the case. This is major news for Meek's camp who's been fighting to get a new judge, claiming Brinkley has been biased against Meek Mill in the past and "abused" their "discretion."
Throughout his legal troubles, Meek has evolved into a celebrity figure fighting for criminal justice reform, especially since his release from jail in April of last year. In 2017, Meek was sentenced to up to four years in prison over a parole violation.
In Meek's original trial, the only prosecution witness was former Philadelphia police officer Reginald Graham. According to the Superior Court of Pennsylvania opinion, officer Graham, allegedly engaged in criminal conduct. He has since retired from the department.
In other related Meek Mill news, he recently launched Dream Chasers Records in a joint venture with JAY-Z's Roc Nation.
I'm not on probation right now…new label deal with jayz!!! Today was lit already ??‍♂️??‍♂️??‍♂️??‍♂️??‍♂️ "wtf GOD" you be acting a fool ????????

— Meek Mill (@MeekMill) July 24, 2019