Philadelphia District Attorney Requests New Trial & Judge for Meek Mill
Good news for the Philly superstar.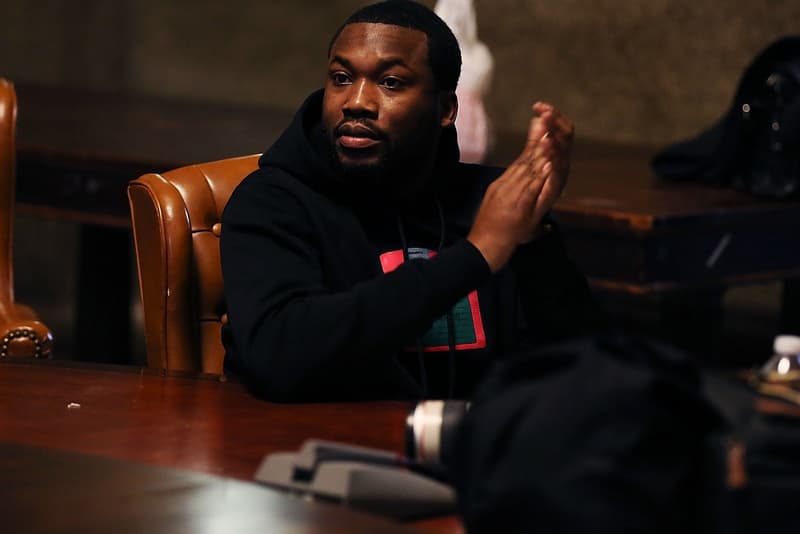 When it comes to his legal issues, things are looking good for Meek Mill. As USA Today and many other outlets are reporting, Philadelphia District Attorney Larry Krasner is calling for Meek Mill to receive a new trial with a different judge, having filed a motion for that request earlier today.
Specifically, Krasner and his office are claiming that Judge Genece Brinkley has been biased against Meek Mill in the past and "abused" their "discretion," and are calling for a new probation violation trial for Meek Mill. Citing Brinkley's choice to check in on Meek Mill at a homeless shelter where he was scheduled to conduct community service and the judge's criticism of the rapper for not going above and beyond his required commitment, Philly's DA filed a brief that called into question Brinkley's "impartiality."
"We are very pleased that the Philadelphia District Attorney's office has confirmed to the Superior Court that Meek is entitled to have his conviction vacated," reads an official statement from Meek Mill's attorney Jordan Siev. "The brief is also significant in that it marks the first time the DA has publicly outlined in writing that it supports Judge Brinkley's recusal based on her 'appearance of partiality' and 'public perception of unfairness and bias.'"
Meek Mill took to social media to celebrate and respond to the news, tweeting the following:
Doesn't mean I win … but that is great news!!!! ??????????

— Meek Mill (@MeekMill) May 22, 2019
Meek Mill is currently working on overturning past convictions for old drug and gun charges. We'll keep you updated as more information surfaces.
For more, check out Meek Mill's "Weather the Storm" video with Lil Baby and DJ Khaled.