'Blade Runner' Co-Star Rutger Hauer Dead at 75
The Dutch actor had over 170 roles to his name.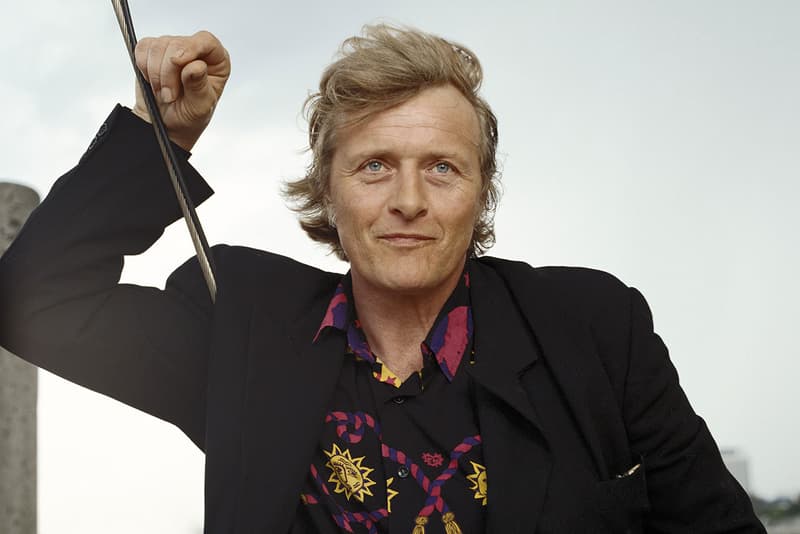 Born in 1944 to two Drama teachers in the Netherlands, actor Rutger Hauer clocked over 170 roles in his lifetime, appearing in such films as Batman Begins and Sin City as a diabolically charming antagonist. However, the actor's agent, Steve Kenos, recently confirmed that Hauer passed away on July 19 at the age of 75.
Hauer's first on-screen appearance came in 1969 via a role on Paul Verhoeven's TV series Floris, though his Hollywood breakthrough came 13 years later in Sylvester Stallone's explosive Nighthawks. Hauer's second American film, Blade Runner, yielded arguably his best-known role as villain Roy Batty — the iconic "tears in the rain" monologue delivered at the end of the film remains a seminal cinema moment.
Other notable performances included a starring role in Jason Eisener's Rodriguez- and Tarantino-inspired Hobo With a Shotgun, a knight in Ladyhawke, his Golden Globe-winning performance as Xavier March in Fatherland and a host of '90s Guinness commercials. Hauer was eventually knighted into the Order of the Netherlands Lion in 2013.
Watch Hauer's inimitable Blade Runner moment below, which was a thematic focus for our editorial shoot with Prada's Spring/Summer 2018 collection.
All those moments.

Rutger Hauer, 1944-2019. pic.twitter.com/oBY6mDwOD4

— Alamo Drafthouse (@alamodrafthouse) July 24, 2019
Rutger Hauer . 1944–2019

"'Good guy' or 'bad guy', hero or anti hero; doesn't matter to me, what role I play, only the character have something magical." pic.twitter.com/2ooa3bXnmi

— Take Cinema Magazine (@Takecinemag) July 24, 2019
"I've seen things you people wouldn't believe. Attack ships on fire off the shoulder of Orion. I watched C-beams glitter in the dark near the Tannhäuser Gate. All those moments will be lost in time, like tears in rain…" – Blade Runner (1982)

RIP Rutger Hauer pic.twitter.com/JRlIZhVuRI

— Rotten Tomatoes (@RottenTomatoes) July 24, 2019
Rutger Hauer.
I spent several months in the outback of Australia with him.
He was a true sweetheart of a man.
We did a film together, I was very young called Salute of the Jugger/The blood of heroes.
I'll never forget the Dutch films and BLADE RUNNER. He'll always stay with me. pic.twitter.com/VTCk0QHEnV

— Vincent D'Onofrio (@vincentdonofrio) July 24, 2019
When Rutger Hauer was signing some things for me he accidently spelt my name wrong and said "Oh no Amy, I fucked it up!" I will treasure this silly memory.
Rest easy brother.#rutgerhauer #riprutgerhauer pic.twitter.com/dTr4uFLwgc

— Amy Susan (@The_Dol_Haus) July 24, 2019
Today…. I'm sad

Rutger Hauer had passed away.

The man had several iconic roles.
Blade Runner, Hobo with a Shotgun,
But his role as John Ryder in the Hitcher is by far the my favorite. pic.twitter.com/8g9ls8tEOc

— Horror Show Mickey (@HorrorShowComix) July 24, 2019
rutger hauer made poetry of every role. even in an insane movie like "hobo with a shotgun" – in a performance could have been a joke – hauer played a wounded old lion with a poignancy that remains with me to this day. rest in power roy batty, all these moments will not be lost. pic.twitter.com/uXI0PVfl6u

— javi grillo-marxuach (@OKBJGM) July 24, 2019