Fans Impressively Break the Kamehameha World Record at San Diego Comic-Con
Crushing the previous 250 person record.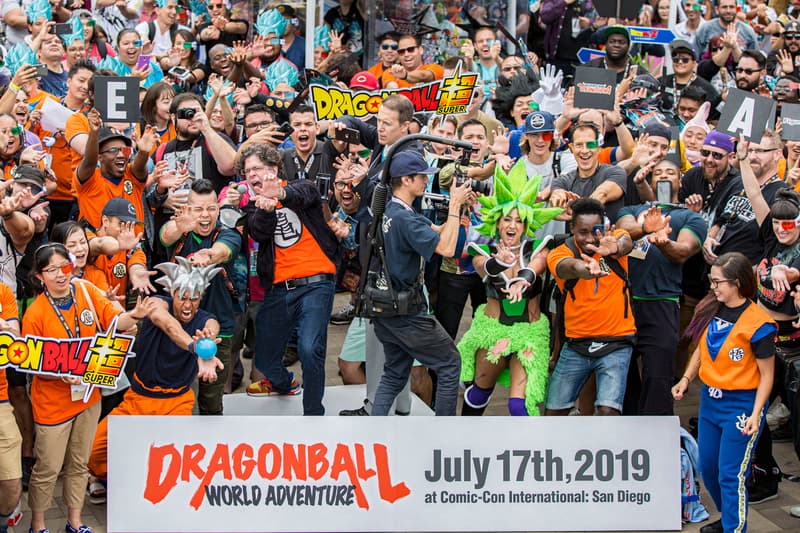 To kick off this year's San Diego Comic-Con, a large group of attendees came together to break the record for the largest gathering of Kamehameha attacks to kick off the annual event.
Led by Goku voice actor Sean Schemmel, the successful event drew a crowd of 786 people doing the chant synonymous with the titular hero's iconic battle move. A complete success, the attempt eclipsed the previous Guinness World Record of 250 people. The gathering of Kamehameha attacks was part of the 2019 Dragon Ball World Adventure celebration that allows fans to immerse themselves in all associated with Akira Toriyama's famed Dragon Ball universe at Comic-Con.
Watch a clip of the record-breaking moment below. This year's Comic-Con will be on until July 21 at the San Diego Convention Center.
In case you missed it, watch the first trailer for Jay and Silent Bob Reboot.
Ladies & Gentlemen, the official Guinness World Record attempt for the WORLD'S LARGEST KAMEHAMEHA, lead by @SeanSchemmel!!! ??? pic.twitter.com/KKbPRHSA7O

— Toei Animation (@ToeiAnimation) July 17, 2019