Quentin Tarantino Says His R-Rated 'Star Trek' Film Will Be like 'Pulp Fiction' in Space (UPDATE)
It'll definitely be R-rated.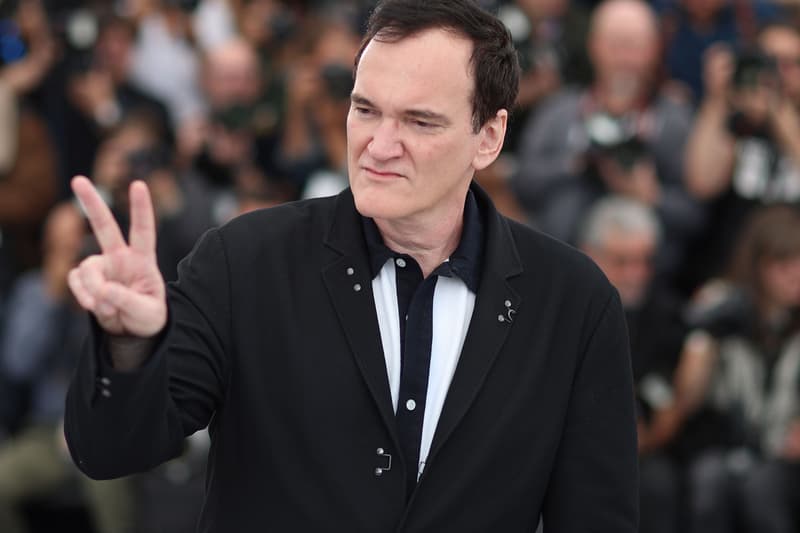 UPDATE: In a recent interview with Deadline, Hollywood director Quentin Tarantino has once again reinforced his assertion that any Star Trek movie he would make would be R-rated, saying "If you've seen my nine movies, you kind of know my way is an R-rated way and a way that is without certain restrictions. So that goes part and parcel."
While Tarantino has yet to decide whether he'll take on the movie or not, he did however say that he loved the script that's already been written, and and shared his vision of a potential Star Trek movie directed by him:
I will say one thing about Star Trek that I've been waiting for someone to bring up. I don't know if I'll do it or not. I've got to figure it out, but Mark wrote a really cool script. I like it a lot. There's some things I need to work on but I really, really liked it. I get annoyed at Simon Pegg. He doesn't know anything about what's going on and he keeps making all these comments as if he knows about stuff. One of the comments he said, he's like "Well, look, it's not going to be Pulp Fiction in space." Yes, it is! [laughs hard]. If I do it, that's exactly what it'll be. It'll be Pulp Fiction in space. That Pulp Fiction-y aspect, when I read the script, I felt, I have never read a science fiction movie that has this sh*t in it, ever. There's no science fiction movie that has this in it. And they said, I know, that's why we want to make it. It's, at the very least, unique in that regard.
ORIGINAL STORY (June 13, 2019): In a new feature with Empire, Quentin Tarantino offered his fans an update on the Star Trek project he has been tied too.
Floating around the Hollywood rumor mill for years now, the Once Upon a Time in Hollywood director revealed that the anticipated feature film is currently being "worked on by a group of writers." Tarantino also went on to note that they already have a script for the movie, "there's a script that exists for it now." The only thing holding things back the director's busy promo schedule for his 10th feature film. "I need to weigh in on it, but I haven't been able to do that yet." To finish things off, Tarantino made it clear that he would do the movie his way. "If I do it, it'll be R-rated."
Stay tuned for more details when they become available and head over to Empire to check out the feature in full.
In case you missed it, take a first look at Huey's new design from The Boondocks reboot.