Doublet's Hand-Knit Jacquard Sweater Can Be Worn Inside Out
An unconventional take on the wool-blend sweater.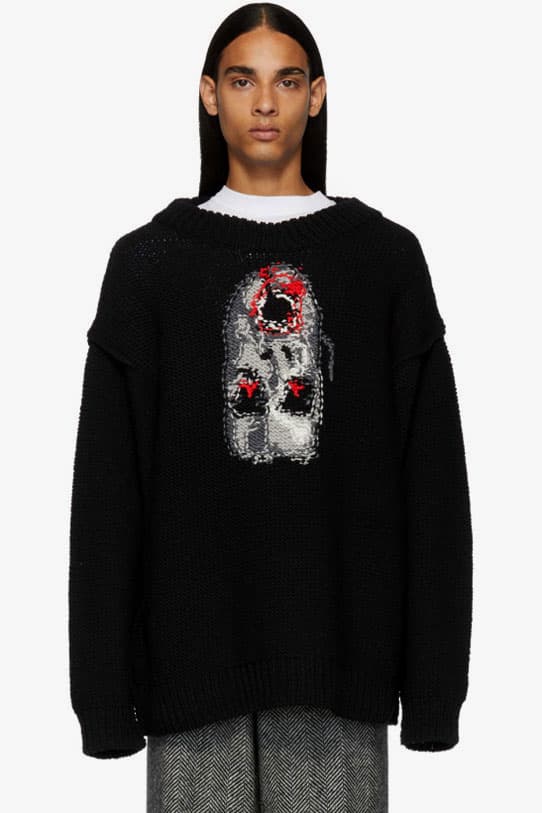 1 of 4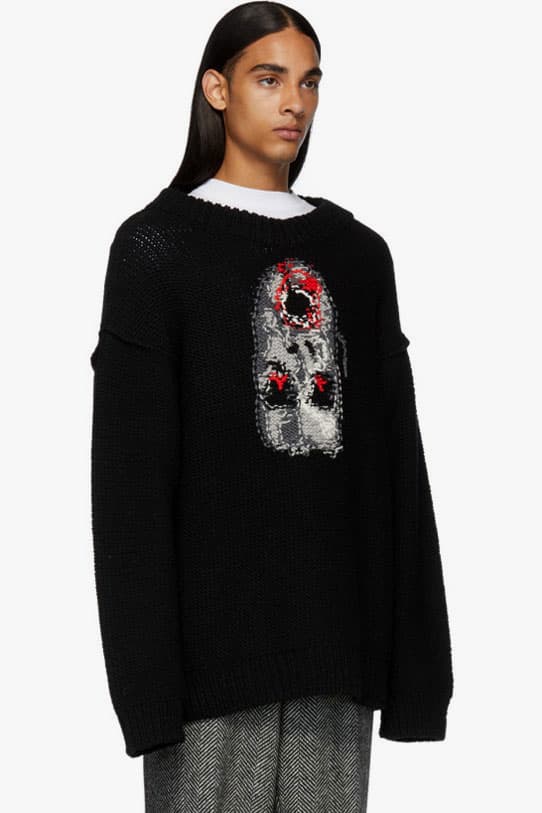 2 of 4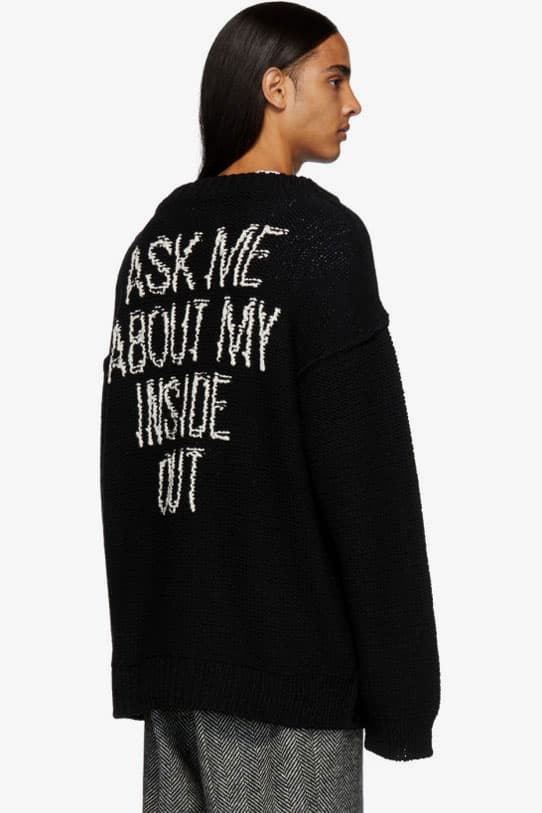 3 of 4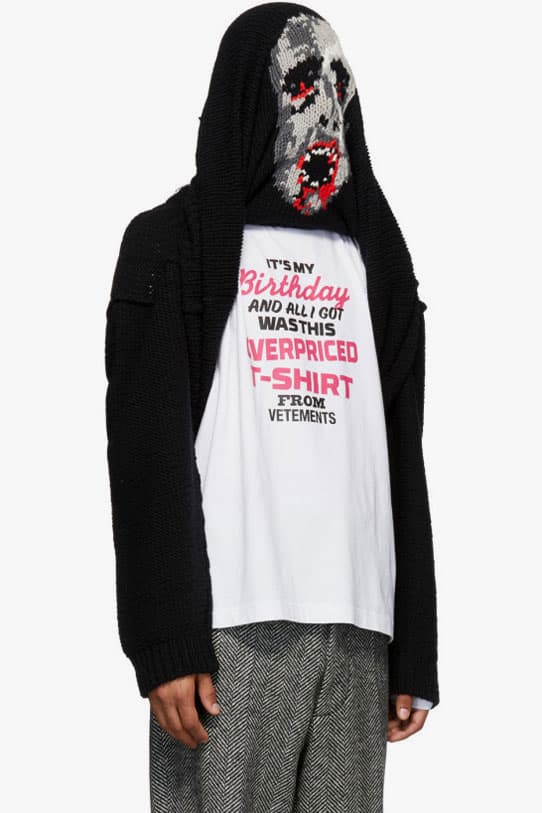 4 of 4
Earlier this week, Doublet released a very unique pair of five-layer, multi logo black socks. Now, the Japanese brand is putting its signature unorthodox spin on a black wool-blend sweater.
Specifically, Doublet's new, hand-knit jacquard sweater can be worn inside out and features a rib knit crewneck collar, cuffs, and hem. A ghoulish, monster-like face adorns the piece, with a jacquard-knit construction bringing the white, grey, black and red graphic to life. On the back, jacquard-knit text in white reads "ASK ME ABOUT MY INSIDE OUT." A sturdy blend of high-quality materials, this sweater comes in a 70% wool, 30% acrylic build.
You can take a look at Doublet's new, black hand-knit jacquard sweater above. Available in sizes small to extra large, the aforementioned piece is available for online purchase now via SSENSE.
This new wool-blend, hand-knit jacquard sweater appears to be a highlight from Doublet's Fall/Winter 2019 collection. Tied together with the theme of "surprise," that lineup revolves around elements of horror and silhouette manipulation, focusing on unconventional styling and darker graphic elements.