Off-White™ and Rastaclat Come to an "Amicable Resolution" Over Copyright Infringement Lawsuit (UPDATE)
No wrongdoing for both parties.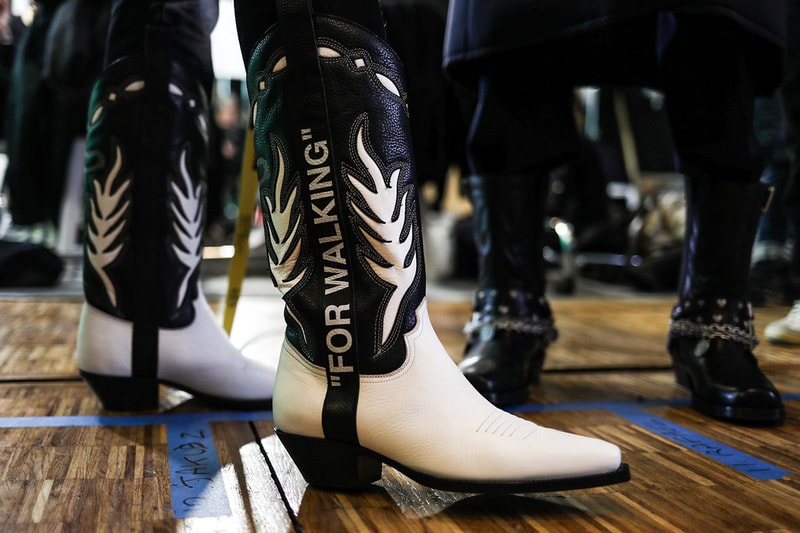 UPDATE: In a new statement from Rastaclat, the company reveals that both parties have now reached an "amicable resolution" over the lawsuit commenced by Off-White™ against the former company at the end of April for using "its" quotation marks and zip tie designs:
"I would like to inform you that Rastaclat and Off-White have reached an amicable resolution with respect to the recent infringement allegations, without any admission of liability or wrongdoing for both parties. We appreciate your patience and understanding throughout the legal process and we appreciate your continued support."
ORIGINAL STORY (April 30, 2019): According to a report, Off-White™ has filed a lawsuit against Rastaclat for making/selling bracelets that use "its" quotation marks and red zip tie design elements. Court documents note that Rastaclat is currently selling $18 USD bracelets under the names "Off-Clat" and/or "Off-Clat c/o Rastaclat" at major retailers like Zumiez, The Finish Line, and Amazon.
Despite not holding formal trademarks for the design notes, Off-White™ is citing that it has amassed "significant common law trademark." Common law trademarks rights are used to describe anything borne of marketing, promotional and distribution efforts, as well as the word-of mouth-buzz generated by consumers. In the eyes of Off-White™, Rastaclat has designed the bracelets to "confuse consumers into believing that [they] are Off-White™ products, and as a result, it is asserting claims of trademark infringement, false designation of origin, and unfair competition." If the case moves further into court, will be required to show proof of advertising expenditures, sales figures, third-party media attention and more to back up its claims.
Stay tuned for more details as the story develops.
In case you missed it, Virgil Abloh might have previewed a new Drake and Swae Lee collaboration.