Virgil Plays Music He Has Been Working During Latest Benji B BBC Radio 1 Show
Relating DJing to designing a collection.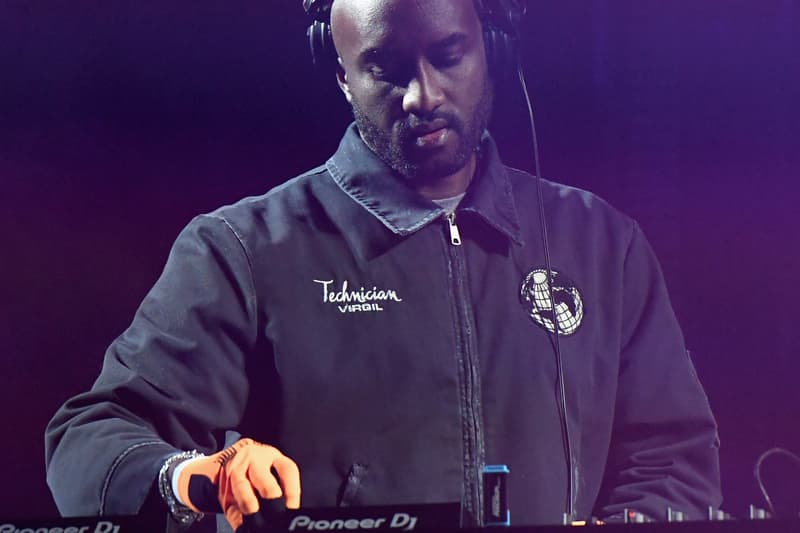 Continuing to prove he is the busiest man in fashion, Virgil Abloh recently joined Benji B for the latest installment of the British DJ and radio presenter's BBC Radio 1 Show.
During the two-hour mix and in-depth conversation, the Off-White™, Louis Vuitton Men's Artistic Director, artist and DJ decided to reveal some music he has been working on. Kicking off the mix was an unreleased track from Virgil and Serpent With Feet titled "Delicate Limbs," other tracks include a Tiga & The Martinez Brothers Blessed (Virgil Abloh Remix) and a Swae Lee and Drake's "ID" (Virgil Abloh Dub) which was played at Coachella months ago.
Later on, Benji B reveals the first time he met Virgil and prompts the Chicago creative to reveal his thoughts on how DJing is similar to designing a high fashion collection. Virgil also took the chance to note that the music he played in the show is just the start of a music program he has set for the Summer.
Listen to Benji B's Virgil Abloh co-hosted two-hour mix of and in-depth conversation on BBC Radio 1 now.
In case you missed it, take another look at Virgil Abloh's Off-White™ x Nike prototypes.